$ES #macro #ES-mini futures #trading setup
This morning ES has tagged 100% extension of the first leg down labelled -a- down: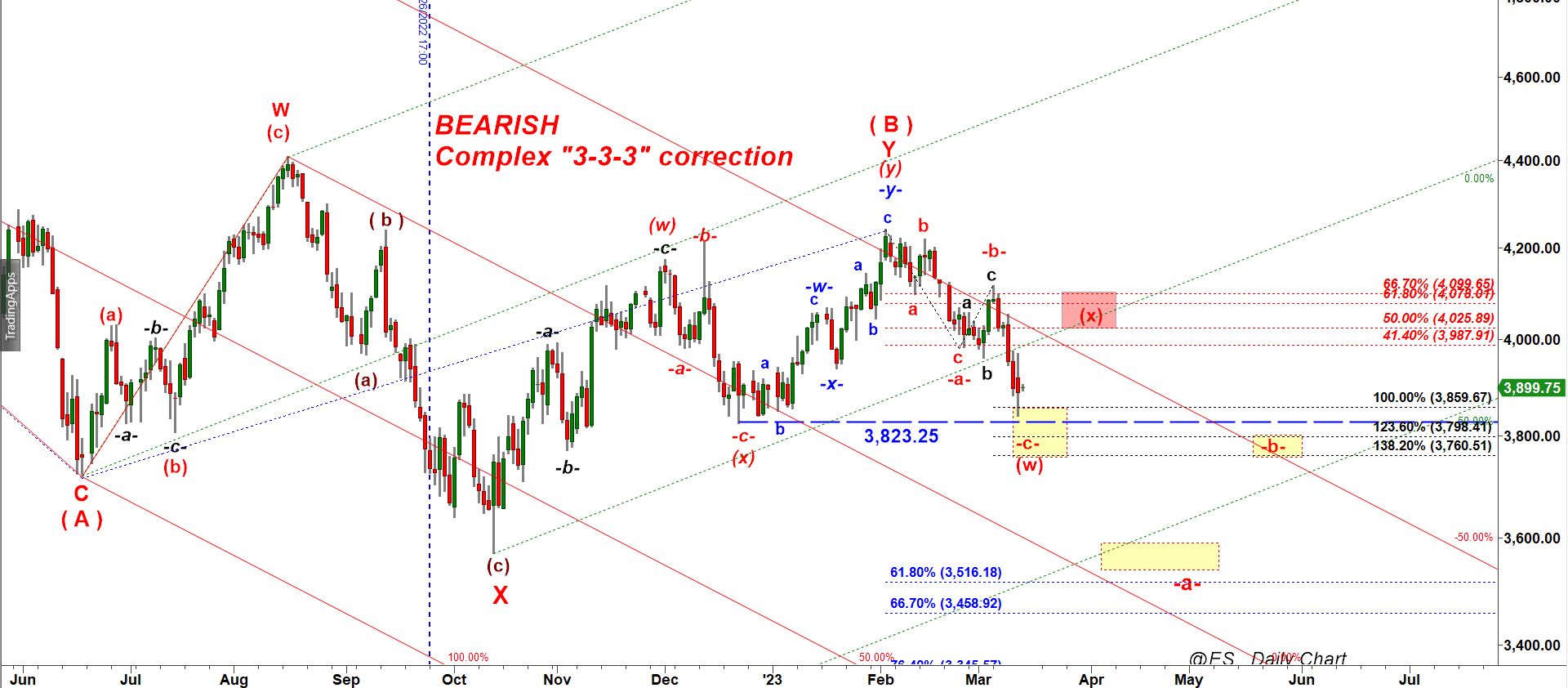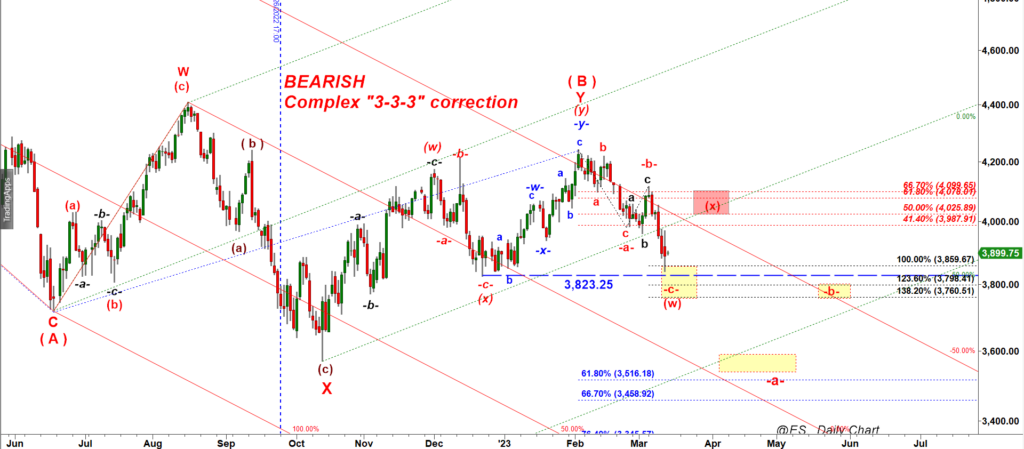 There are two reasons why I would prefer ES to spike to a lower low tomorrow on CPI before a big pullback starts.
Reason 1. In corrective a-b-c structures in majority of cases subwave stretches to 123.6%, 138.2% or 176.4% ext of the first leg down.
Reason 2. The single most powerful trigger of a bullish reversal is a failed breakdown.
The closest important low is 3,823.25 (made Dec'22 low).
Ideal scenario for bulls is break of that level by bears inspired by bearish CPI data (or any other news catalyst) followed by an immediate reclaim of that broken support.
Such a spike would complete the first -a-b-c- down structure which we would be counted as a wave (w) down. A bullish reversal should start a large pullback in a wave (x) up.
Those waves (x) normally come as vicious short covering rallies without clean structures.
I highlighted on the chart below a typical look of a wave x up (a corrective rally in Sep'22):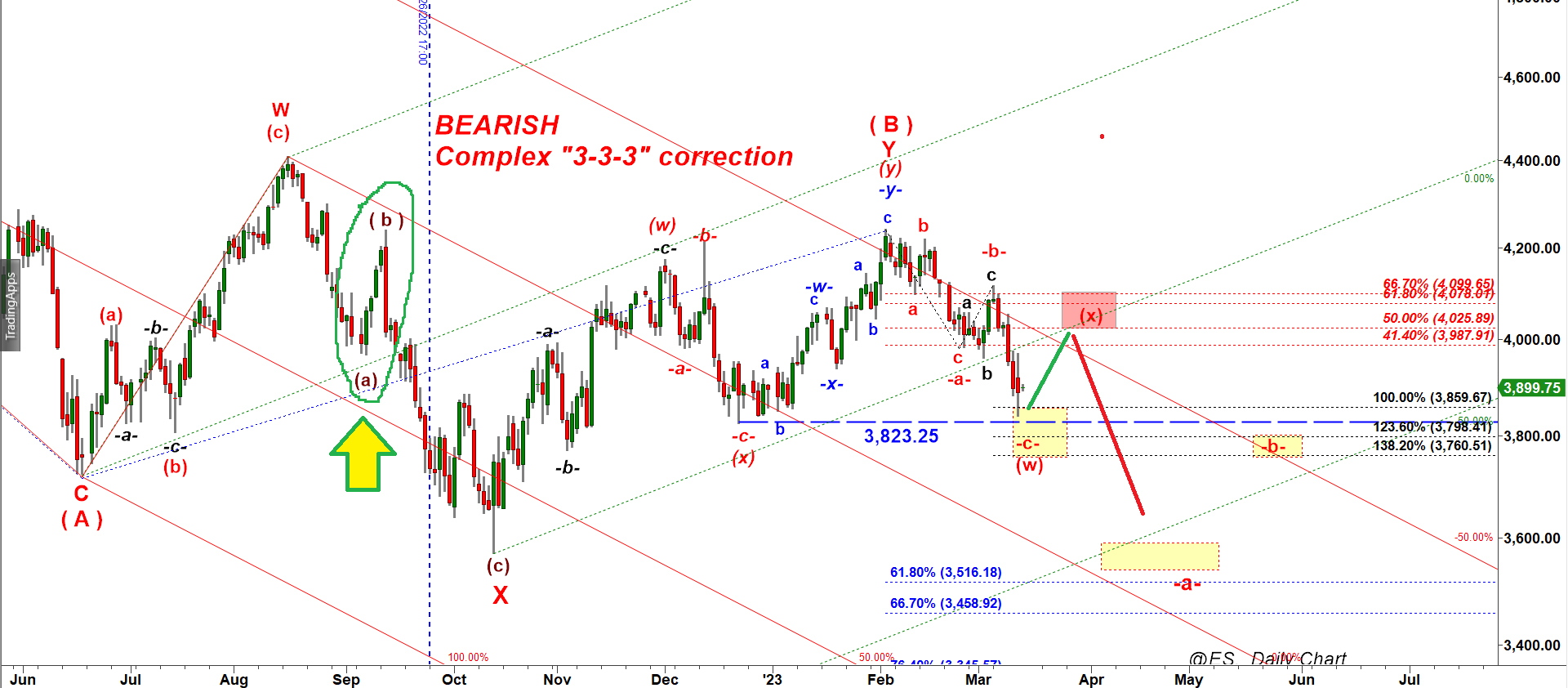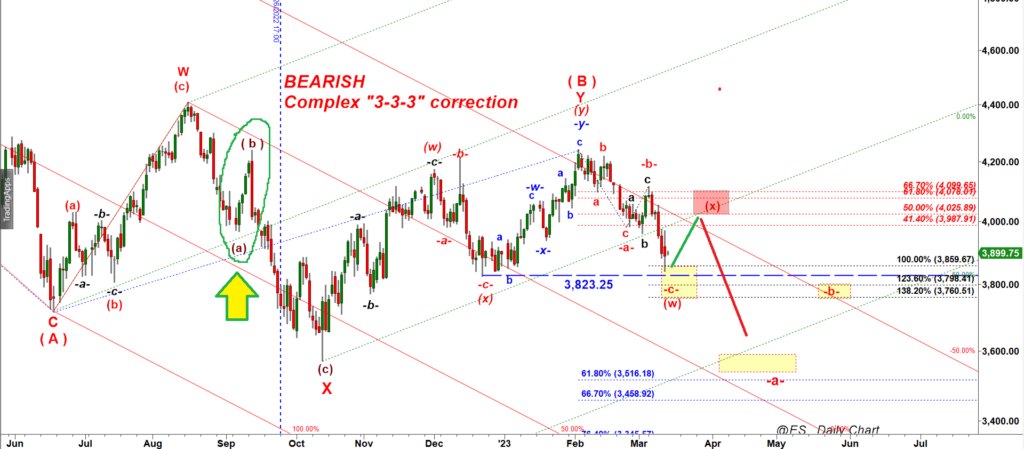 A corrective wave (x) up may bounce up to 4,026, retracing 50% of the decline off the top made in early Feb'23.