$ES #ES-mini futures #trading setup
In the previous update posted yesterday I concluded:
"That is a decent short setup for bears to start an accelerated part of a decline in the heart of the wave -iii- down, its subwave -c- of wave -iii- down.".
Today we have got a nice move down: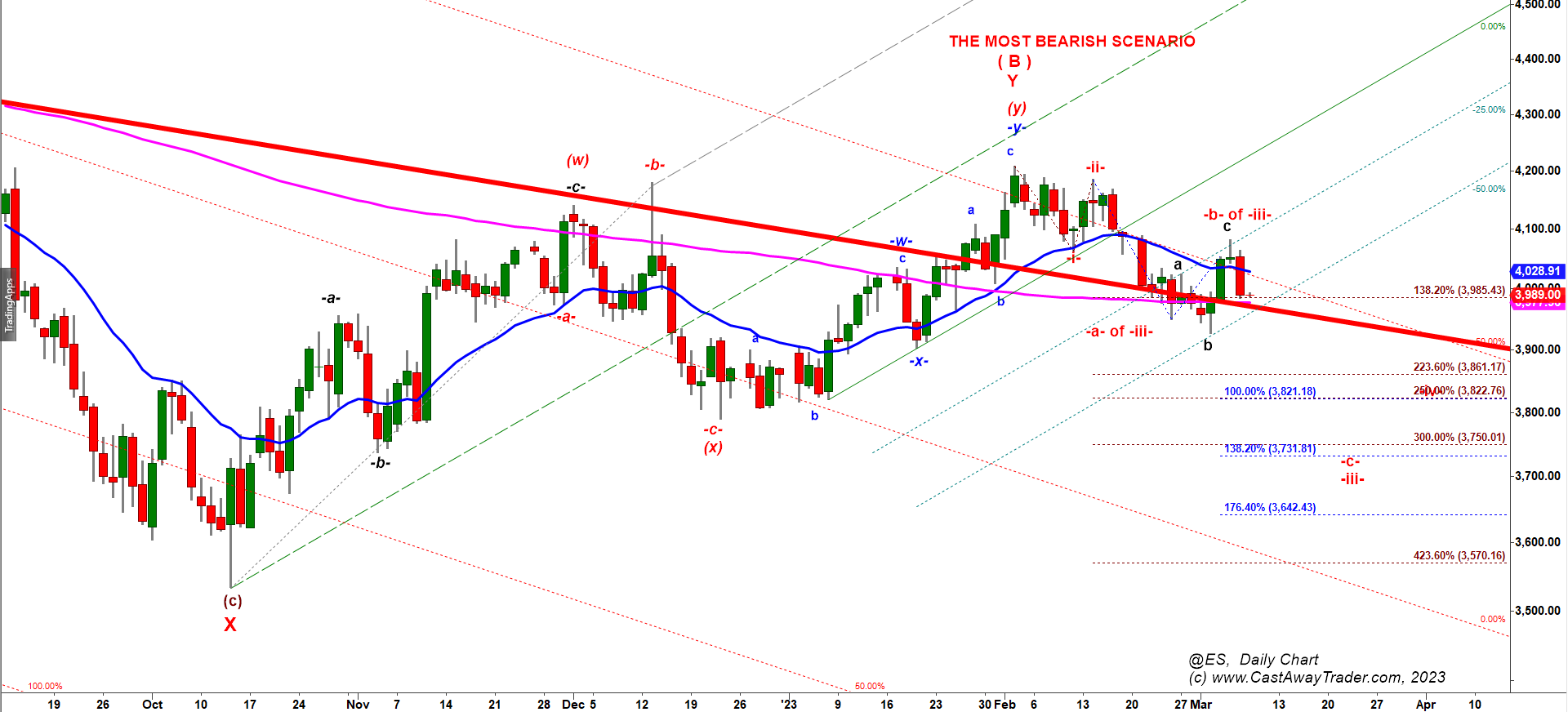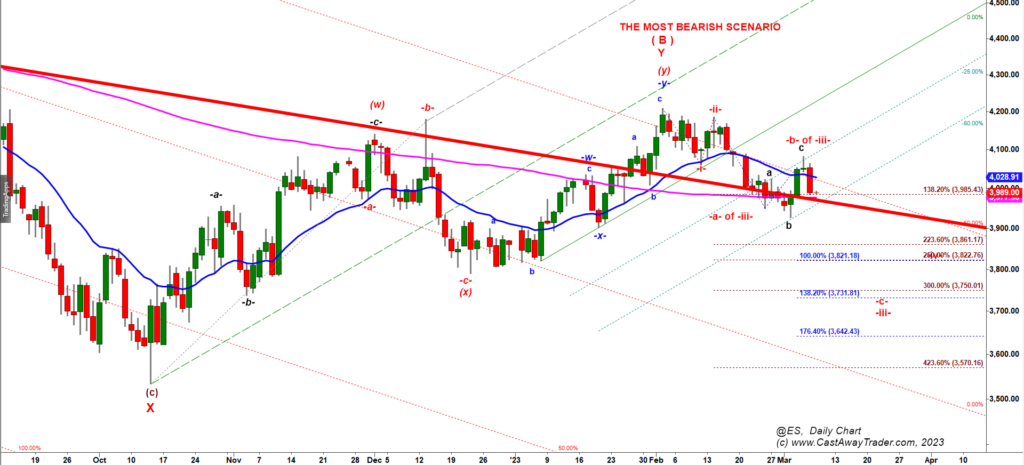 ES-mini, Daily chart
On the Daily chart shown above you can see a label -c- of -iii- placed right under 3,731 fib. That is the target for this decline.
On the 240 min chart below you can see a potential five wave down micro path leading to that target: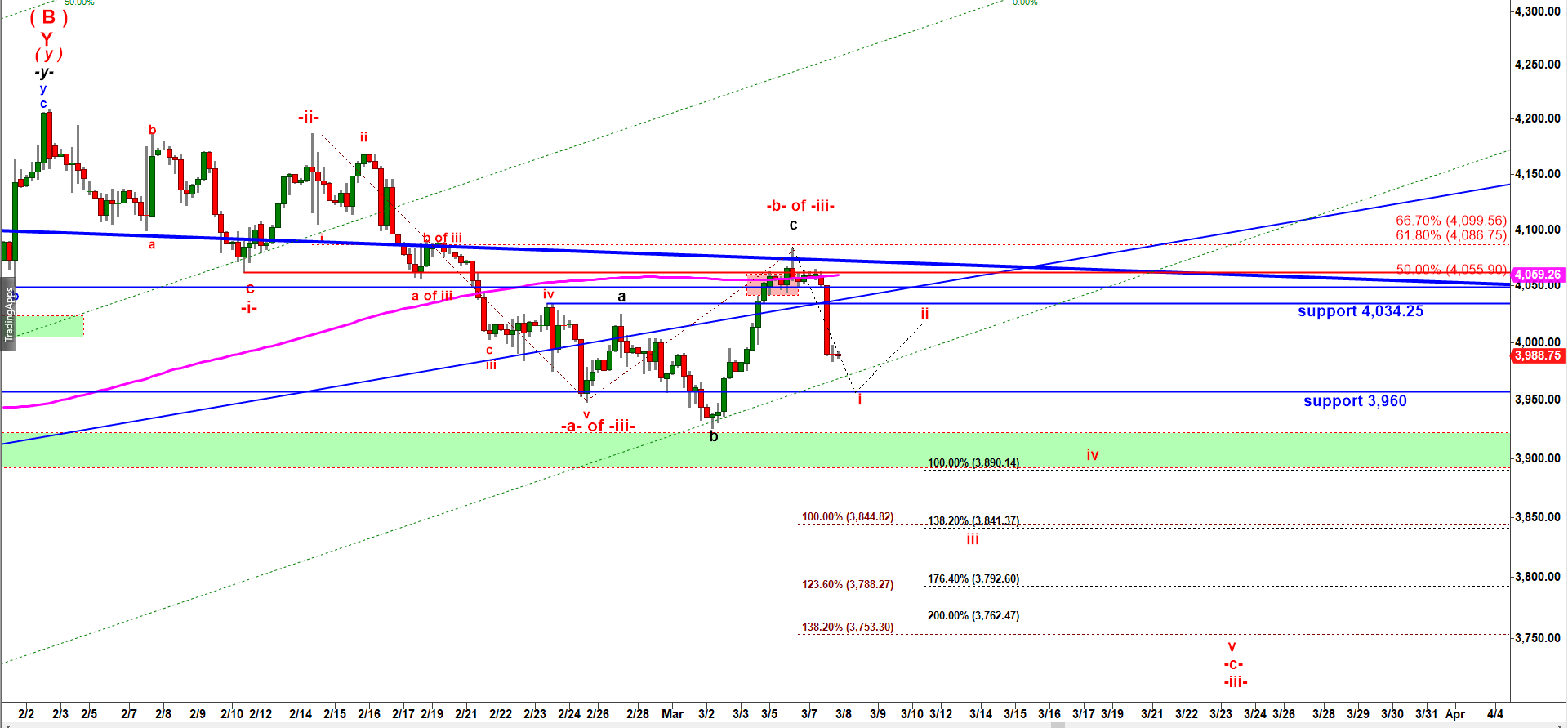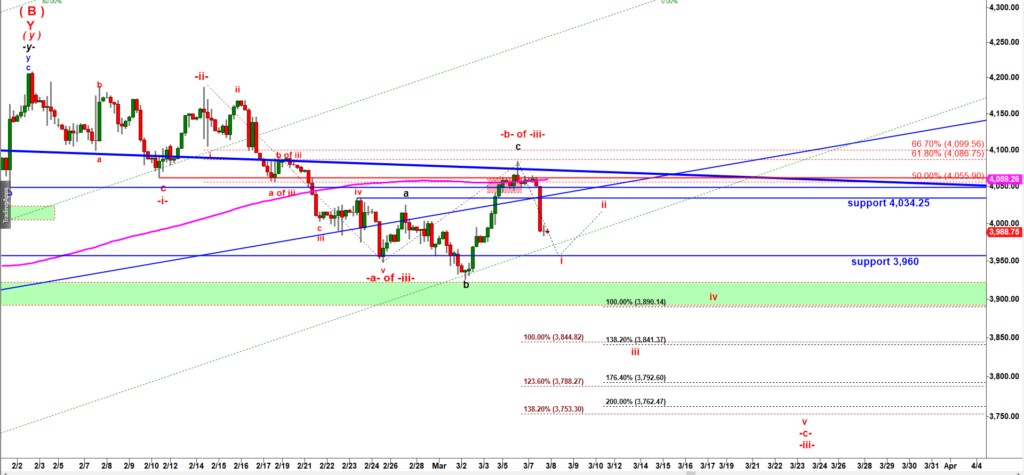 On that 240 min chart shown above you can see that the decline we got this week could be counted as a micro wave i down out of five expected micro waves down.
Note that this wave i down could extend lower down to 3,960 where such a drop would look like the right shoulder of a bullish looking Inverse Head and Shoulders pattern. I pay a lot of attention to well know technical patterns because trading is a self fulfilling prophecy business. That means patterns work because millions of traders are taught that specific patterns are followed by specific resolution.
That "inverse head ad shoulders" pattern may attract millions of bullish traders who would recognize that pattern and we could then pushing ES-mini up a corrective bounce in a micro wave ii up that can top at 4,020.
If we get that i down, ii up structure that would be a great shorting opportunity to ride a drop targeting 3,850 in a micro wave iii down.