$NQ #trading setup
NQ keeps leaking lower confirming my bearish count that argues that NQ made a major top in a large corrective wave (B) up in early February 2023: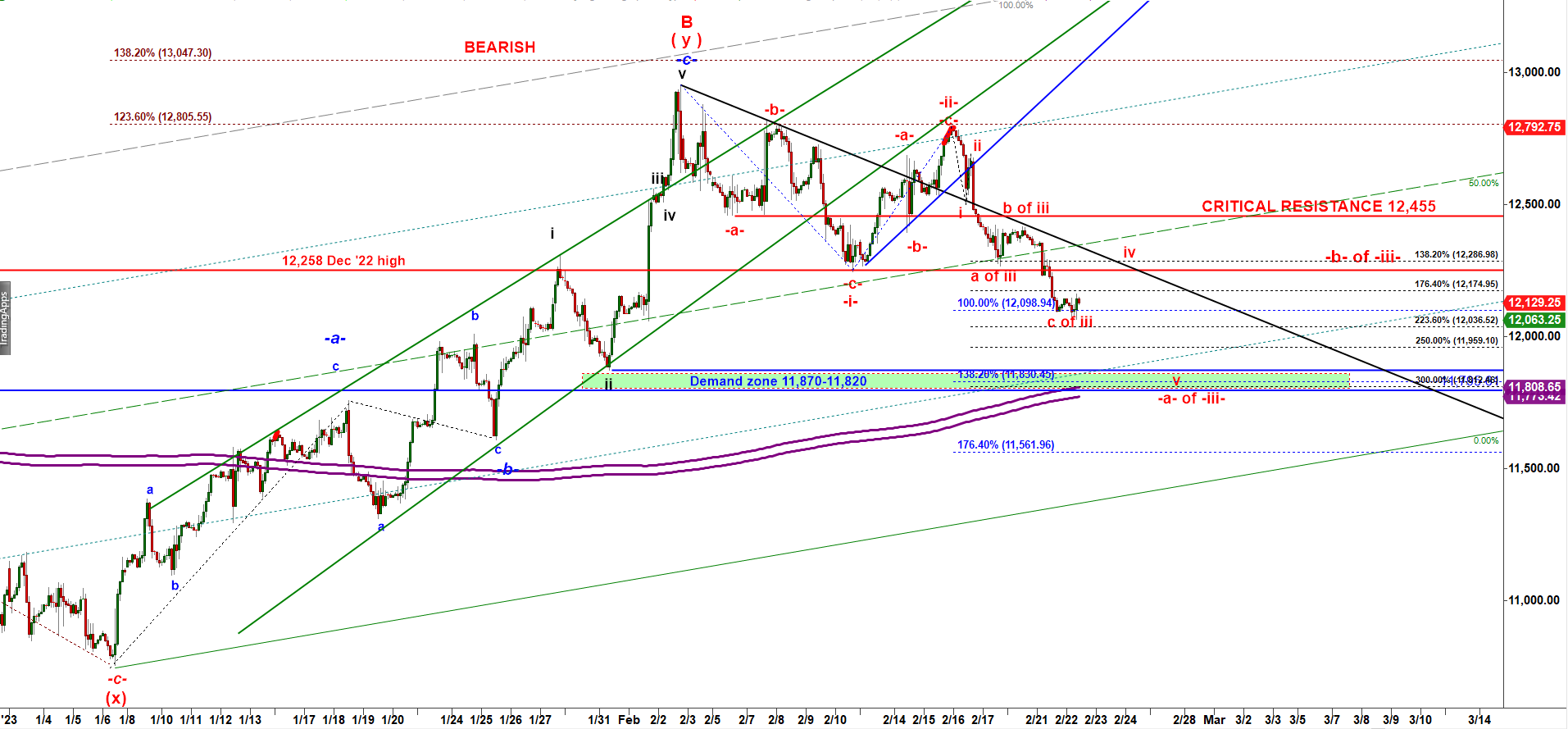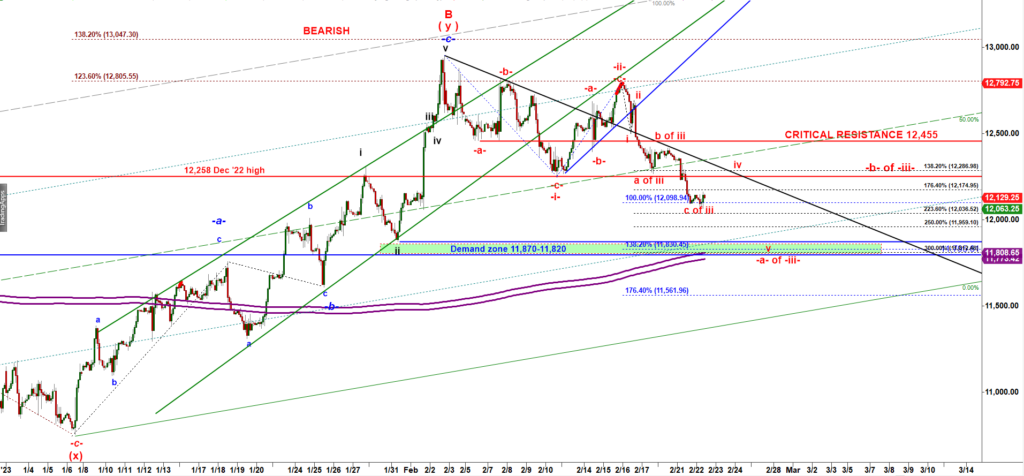 I count that decline as a subwave -a- of wave -iii- down that does not look having completed yet.
At best NQ has completed a micro wave iii down and may make a small bounce in a micro wave iv up.
It will become interesting for a long trade when it drops to the Green Demand zone under 11,900.
But I do not expect a big rally off that Green Demand zone, only an a-a-b-c- up pullback in subwave -b- up of wave -iii- down. It will be able to push price back up to 12,250, that same important high made in December 2022 (see the red thick horizontal line).