$ES #trading setup
On Sunday I posted a weekend update where I concluded that the bullish scenario could be proclaimed dead after bears managed to violate the critical support 4,060.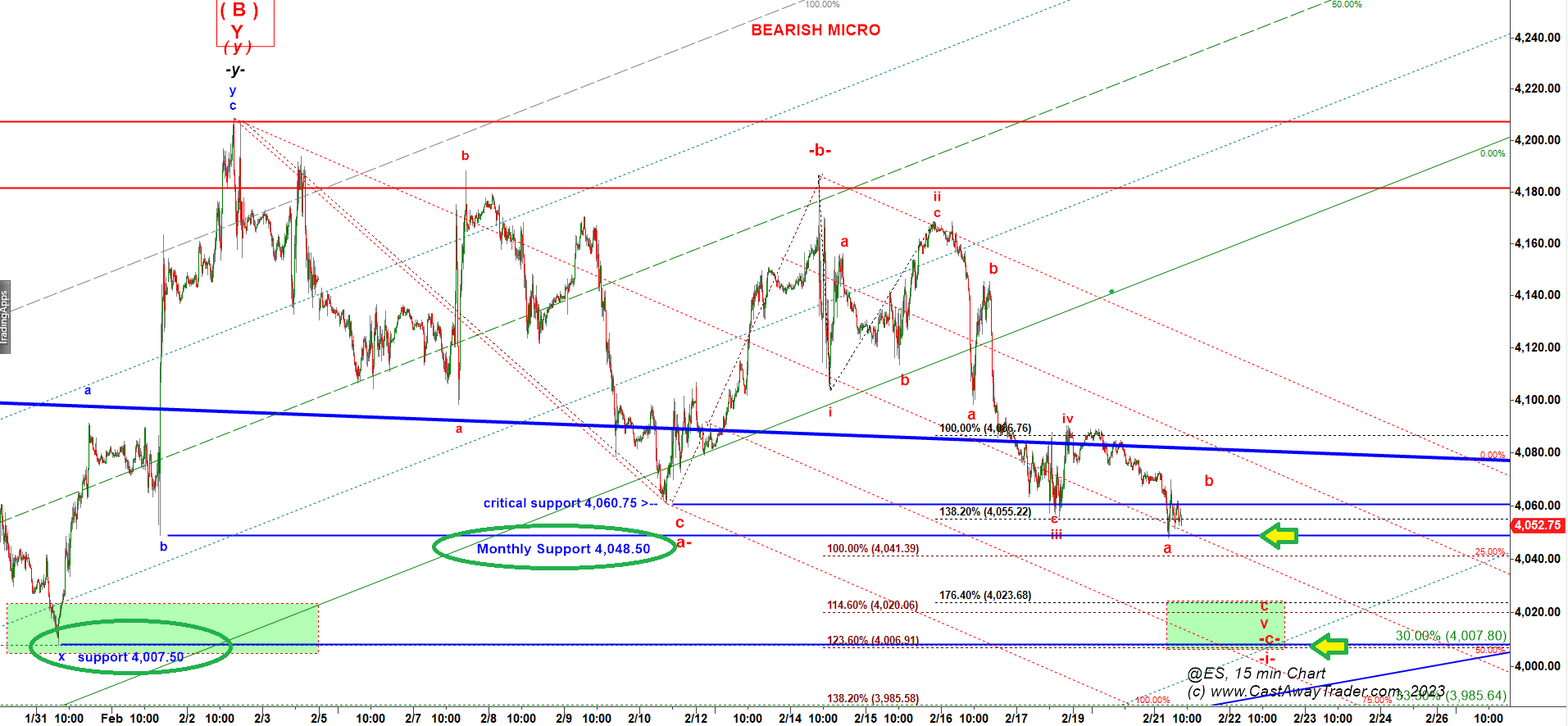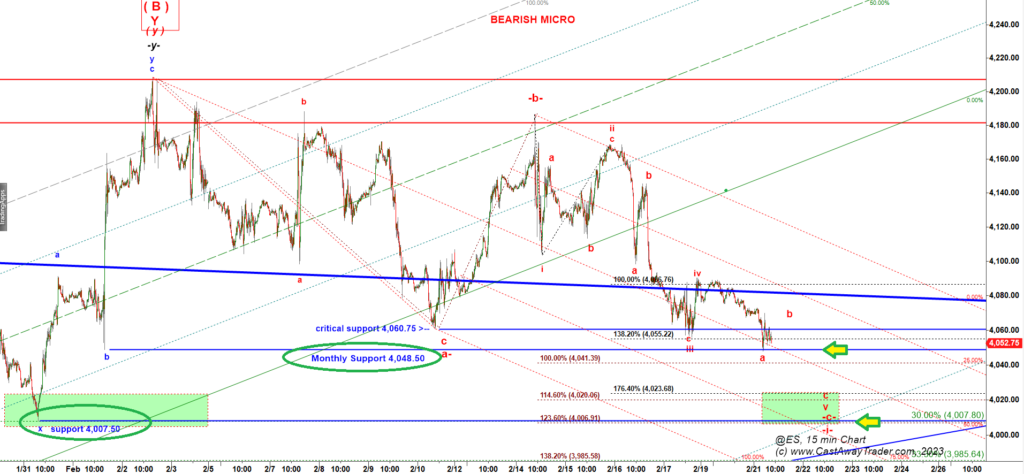 That slow unfolding consolidation looks like a wave (i) down or (a) down of a new five or three wave down decline that can undercut the October 2022 lows.
From trading perspective we can expect two types of setups here.
(i) short setup "fade a bounce".
We closed Friday with a clean bearish setup: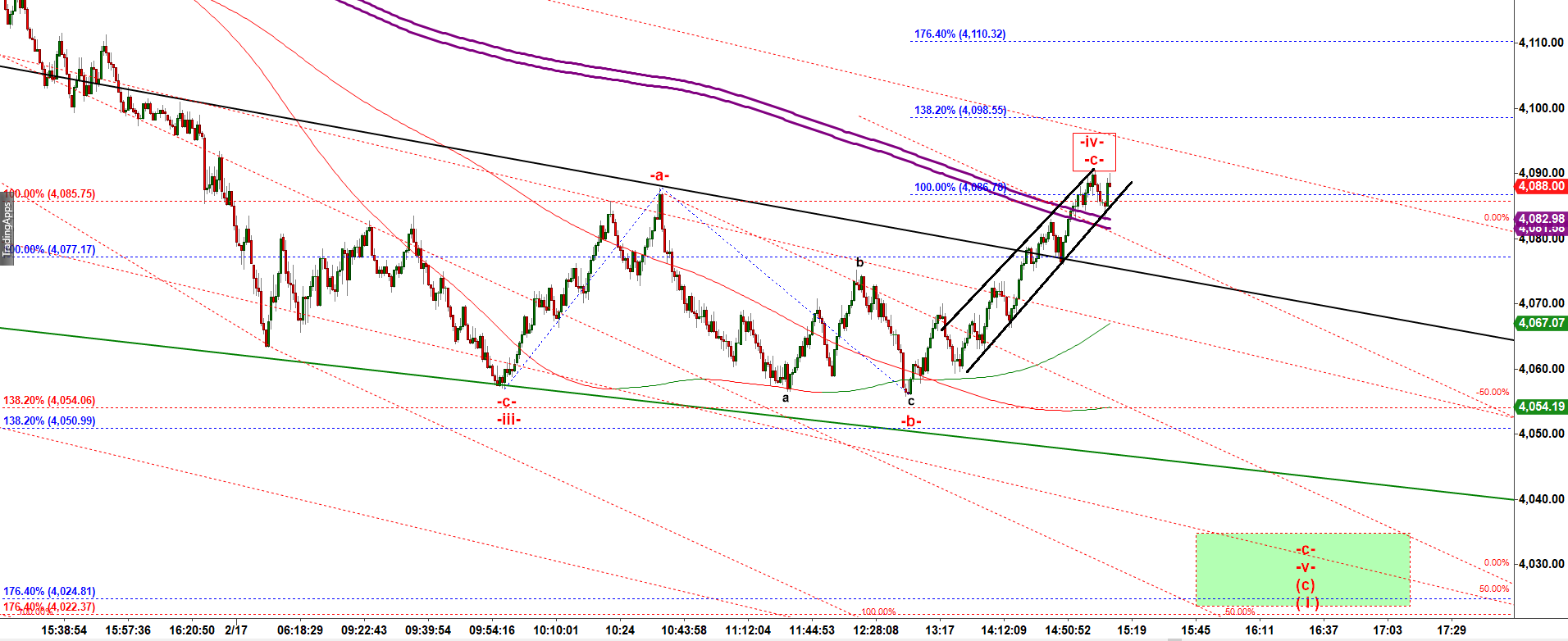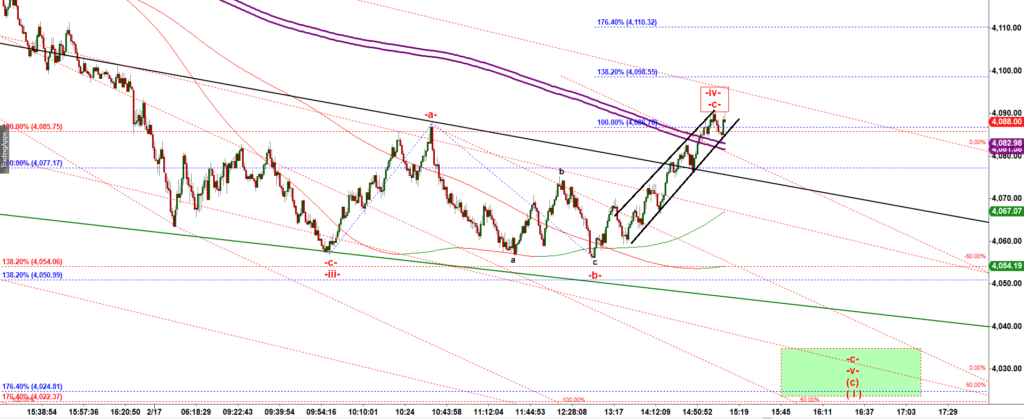 That setup produced a decline into this morning. Bears pushed ES to a lower low and finally tested teh Month Support 4,048: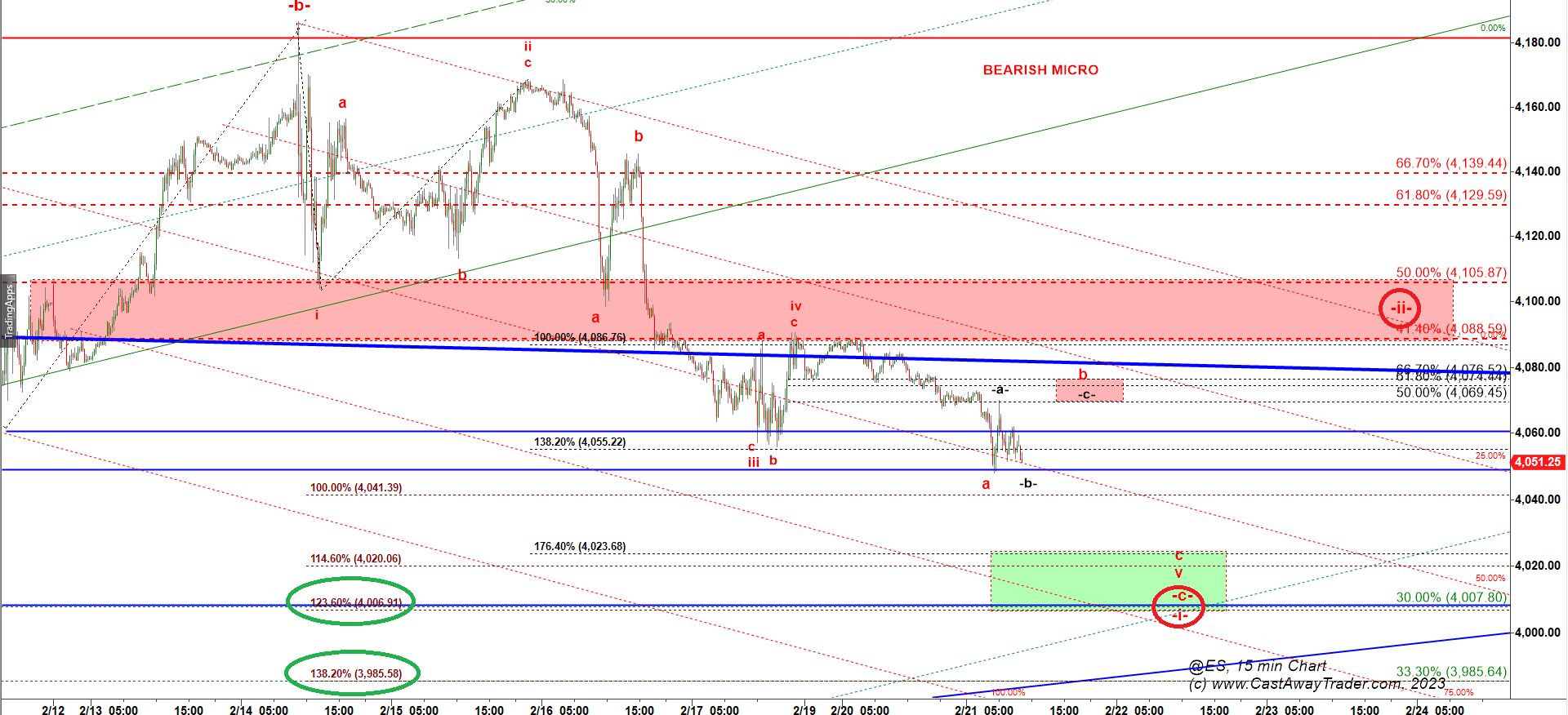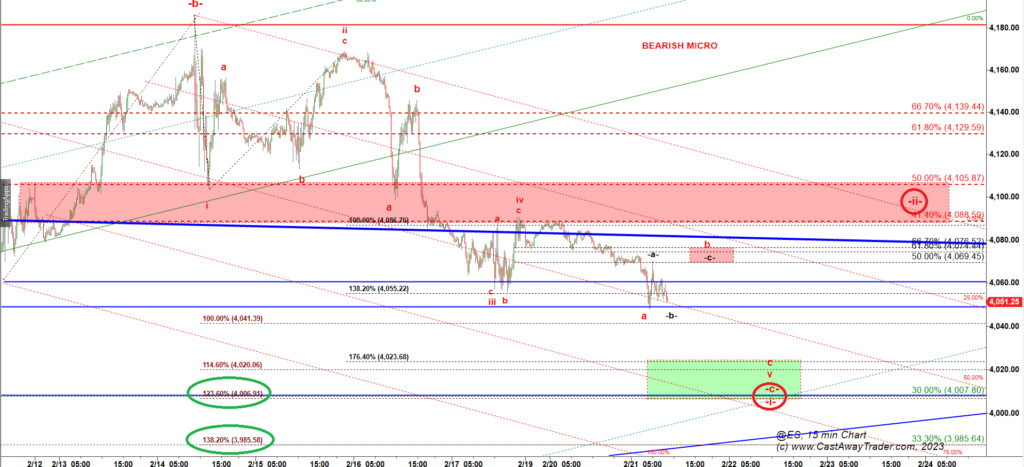 If we get a bounce up to the small red box this morning that would be an attractive setup to short another leg down targeting 4,007 – 3,985.
(ii) Another potential trading setup we can get later this week is a long "failed breakdown" setup. If bears manage to violate the early Feb'23 low made at 4,007.50 but then bulls manage to reclaim that level we will get an attractive bullish reversal setup.
Basically 3,985 would be an attractive level to go long for a 100 point pullback into early March. On this chart you can see a fat Red Supply zone, the main resistance for a larger pullback that we can get the next week.