$NQ $SMH #Macro #trading setup
As long as bulls hold NQ-mini over support 12,455 they will remain in control and will be able to push NQ higher to tag the Red Target box that starts at 13,000: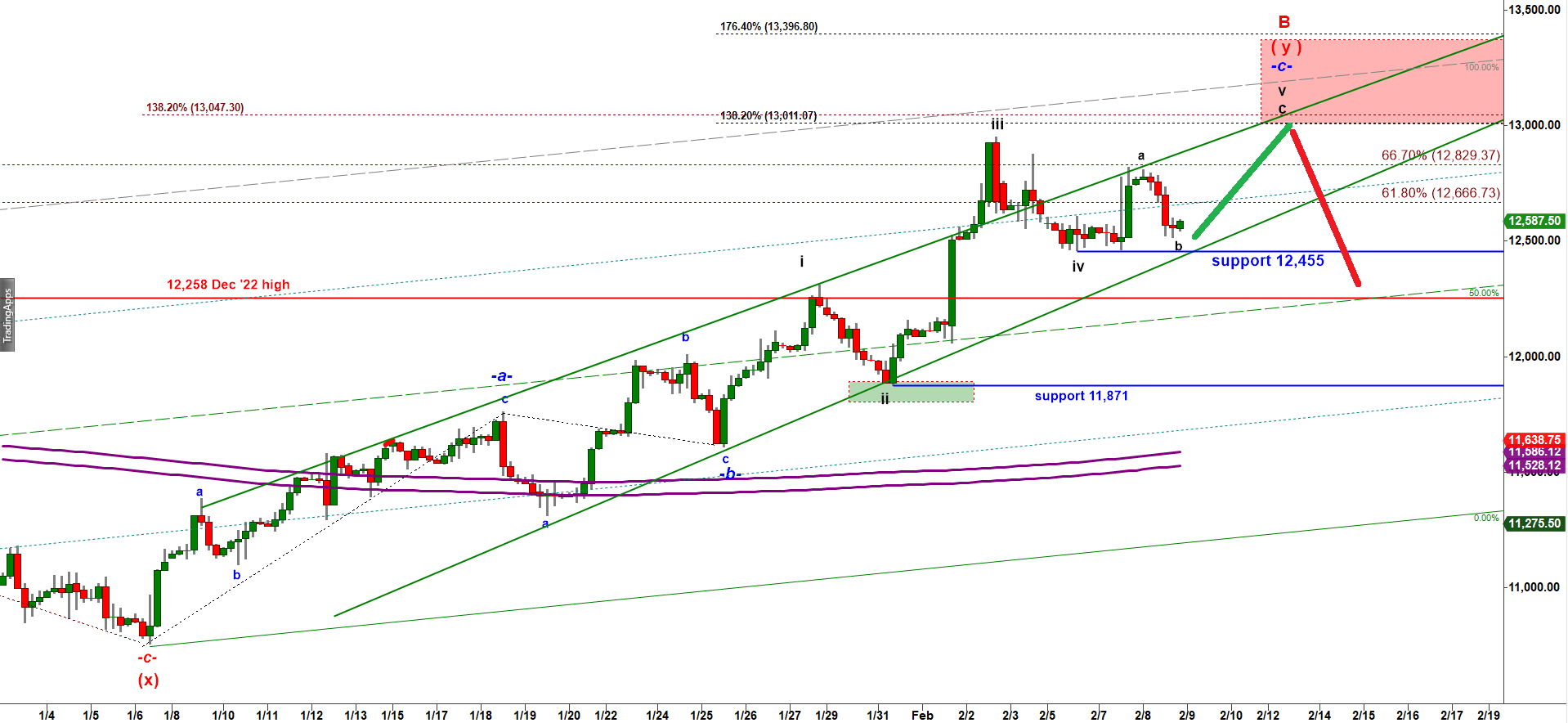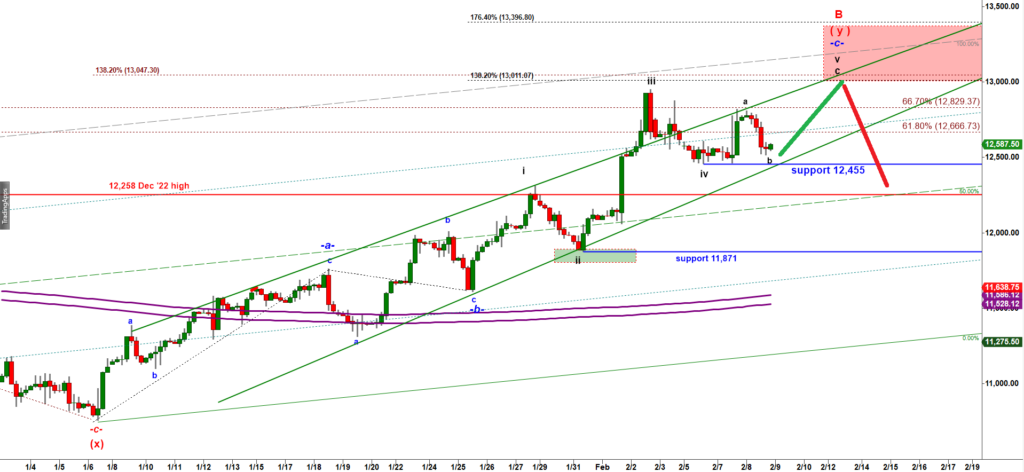 If bears manage to violate the support 12,455 that will be a very strong argument that NQ has topped.
But in that case, a violation of that meaningful 12,455 support may be followed by a corrective rally back to 12,600-12,700. And only after such a pullback would make the third consecutive lower high we may get an accelerated move down.
Semiconductors sector as represented by SMH ETF shows a similar picture:
SMH completed a large corrective (W)-(X)-(Y) structure in October 2022.
From there it could start either an impulsive five wave up structure targeting the previous high made at 246.88 in August 2012 or start a corrective pullback that would make a lower high and then be followed by another leg down.
I count that rally off the Oct'22 low as a corrective (w) up, (x) down, (y)_ up structure:
To complete the second and final wave (y) up bulls may need to push higher one more time in subwave -c- of a micro wave -v- up targeting the Red Box.
The immediate micro support for that micro wave count of SMH is 243.76.
Violation of that low would make that bullish scenario for one more push higher much less probable.