$ES #micro
Yesterday I explained the (w)-(x)-(y) corrective structure of the pullback that started in Oct 2022.
Today I will share two micro counts. The first one is bearish and it argues that ES-mini has made a major top yesterday:
The main problem with "the top is in" scenario is that wave (y) up fell short of its minimum required target which is 4,240, 76.4% extension of the wave (w) up.
This is why I like more the second "one more higher high" scenario: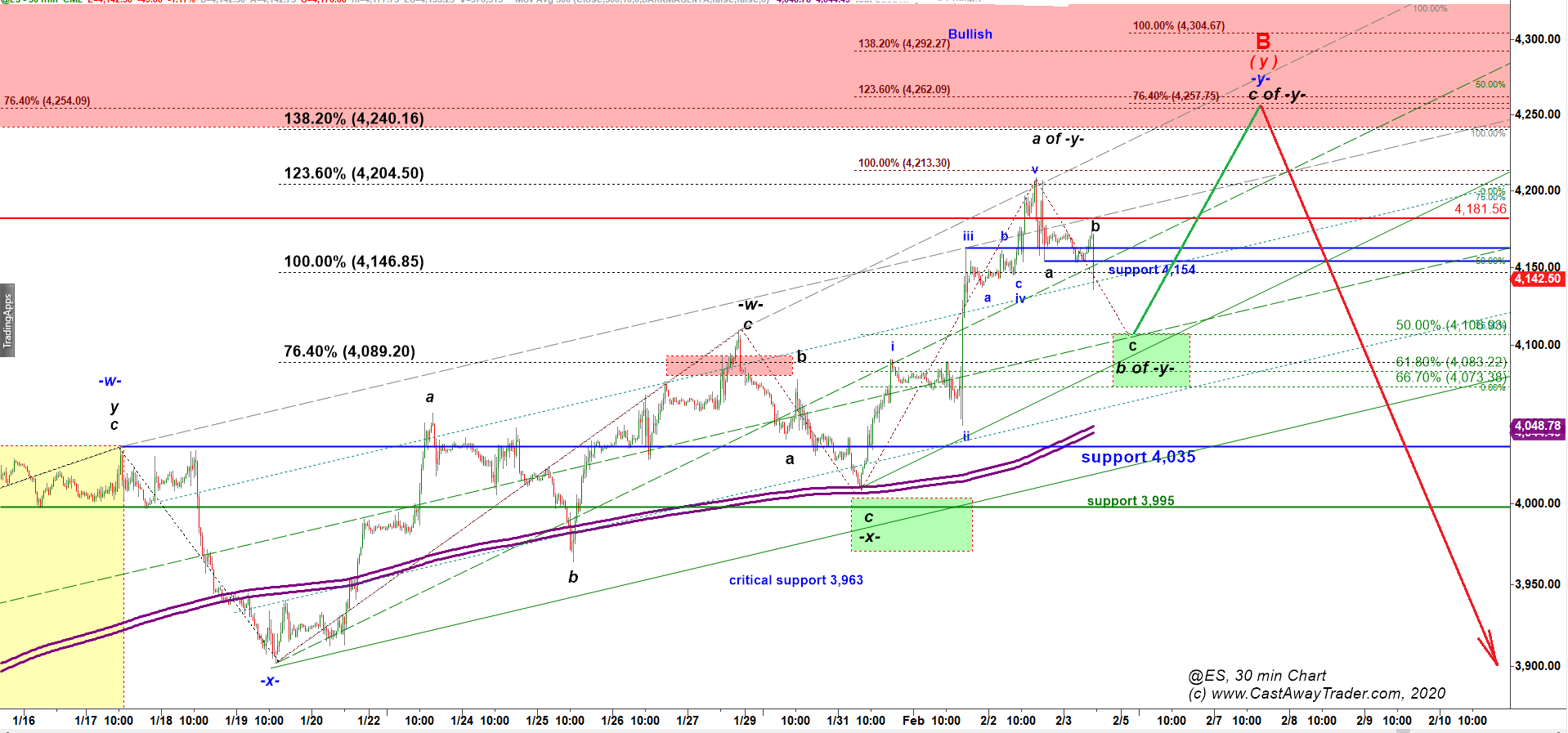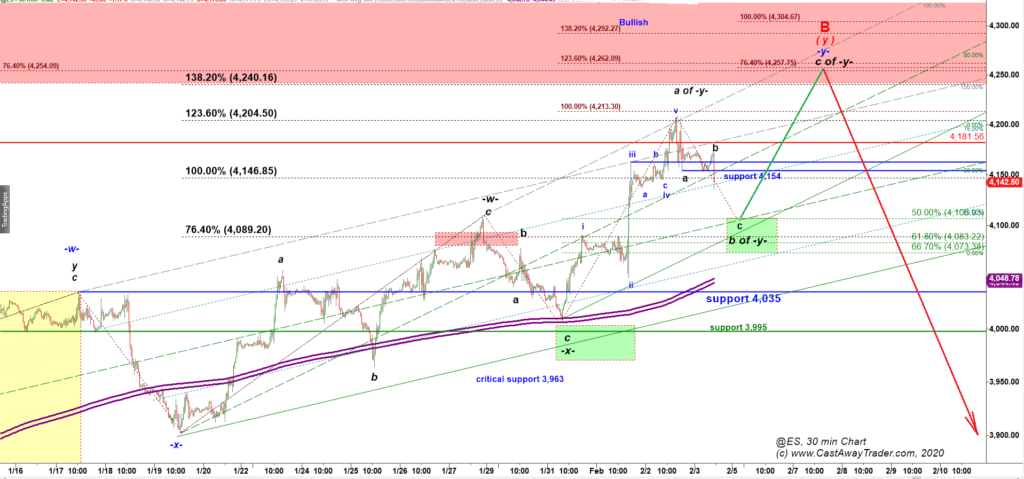 Under the bullish scenario if bulls stop this a-b-c down move at 4,106-4,075 (the green box), they will get another solid long setup for the final push higher to tag my target 4,240+.
However, I must warn you that we deal with a corrective structure. The second name of a corrective structure is "imperfection". You can not imagine how many times I expected such a one more high push that would make a corrective structure look perfectly completed and it failed to materialize.
The big picture is that the market rallied hard on hopes of the FED to pivot. Today we got super hot labor data that showed that the US economy keeps adding new jobs despite numerous hikes. That essentially means that the FED will have to continue rising rates despite the expectations of bulls that some rate cuts will be done later this year. The market keeps fighting the FED and in such cases FED normally wins.
The upside potential is limited here. But the downside potential is a new lower low under the low made in October in a large wave C down.