$ES #macro #trading setup
For several weeks we have been watching that Red Target box that could stop the rally started in December 2022: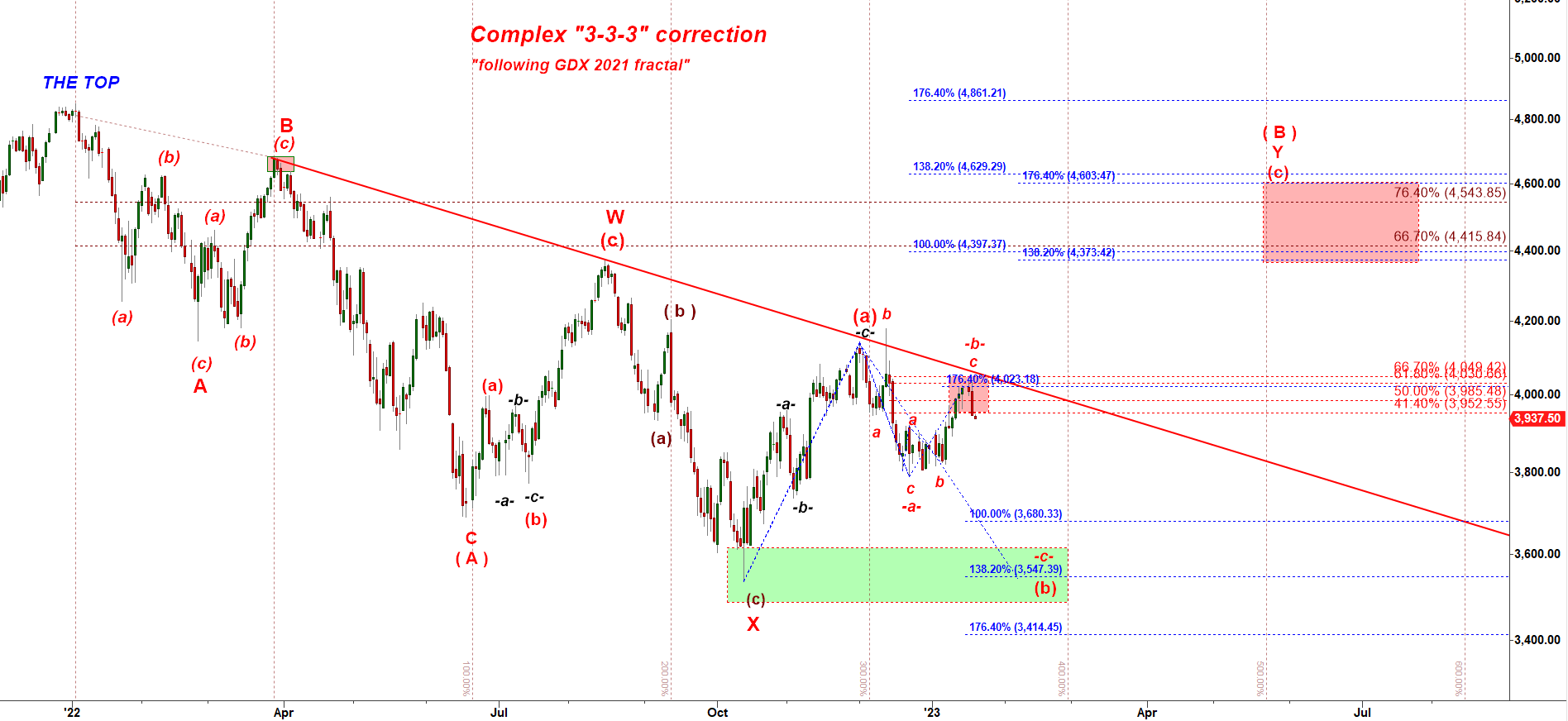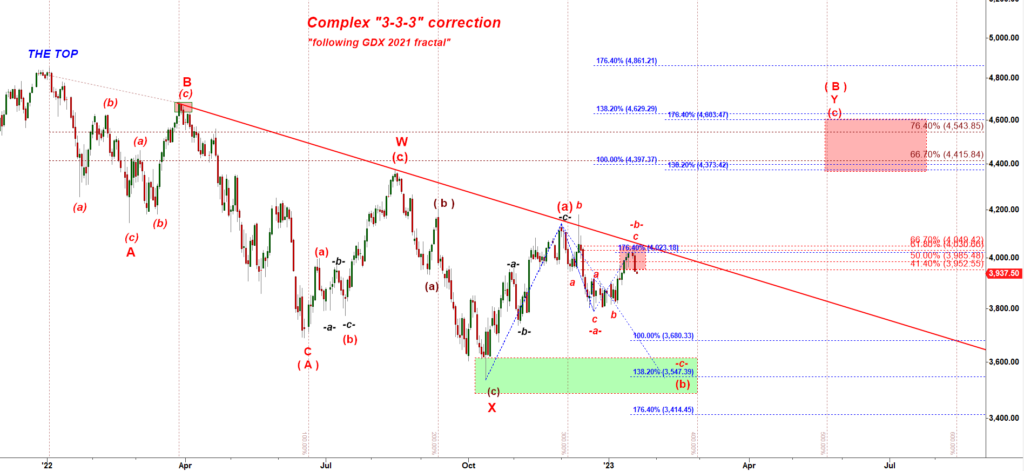 Bears had two main arguments:
(1) the move up had a clean corrective -a-b-c- up subdivision and
(2) the rally made a lower high into the resistance of the Red Trend line.
According to the Primary Bearish scenario the rally was supposed to fail in the Red Target box, and bears could start another leg down in subwave -c- down of wave (b) down that would retest the October lows.
Today we got a strong drop pushing ES down out of the Red Box. That bearish setup remains to be valid as long as bears hold ES under 4,045 resistance (the declining red trend line that connects several previous peaks). According to that bearish count the move down should have an impulsive five wave structure. That drop today could be a micro wave i down. Then we could get a bounce in wave ii down either this week or early next week. But bears have to keep any pullback under 4,000 (a broken support). Any push over 4,000 would hurt the bearish count and open the door for another push higher to test the red trend line.