$TSLA #Macro #tradingsetup
A huge corrective (W)-(X)-(Y) down structure looks complete: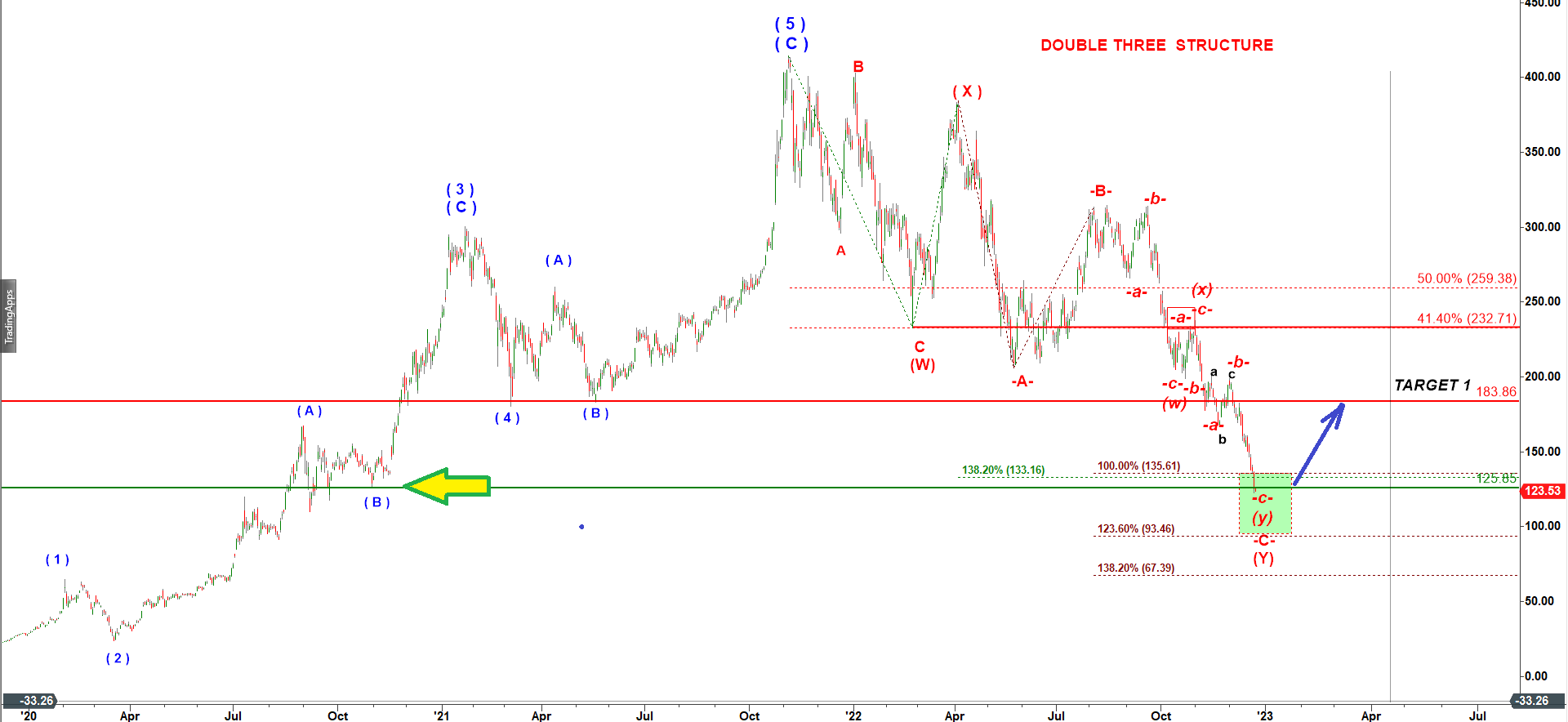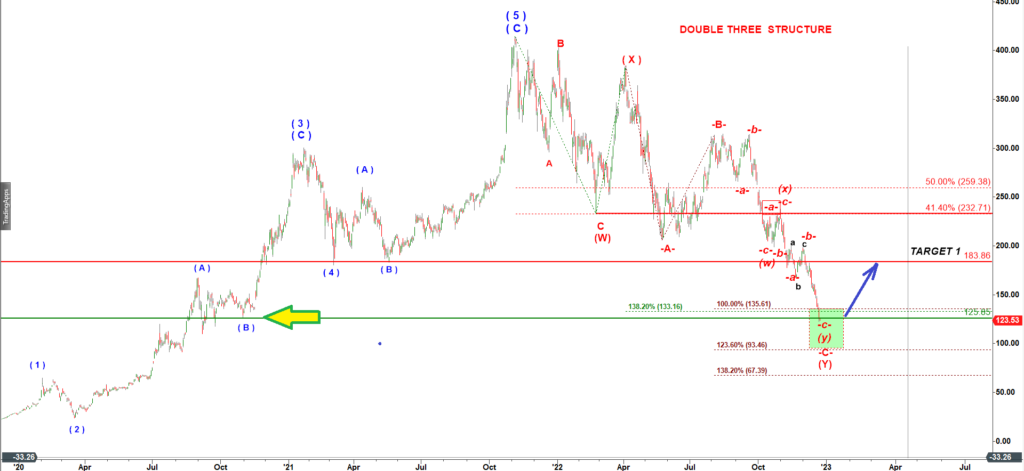 The stock dropped to important support from September – October 2020.
A the very least I would expect a bounce targeting 180sh in the first half of 2023.
During a Twitter Spaces event Thursday, Musk said he would not sell any Tesla stock for a minimum of 18 to 24 months. Since November 2021, he has sold more than $39 billion worth of the stock.
Musk said, "You certainly have my commitment I won't sell stock until, I don't know, probably two years from now. Definitely not next year under any circumstances and probably not the year thereafter."