Yesterday I posted that scenario for S&P 500 cash index: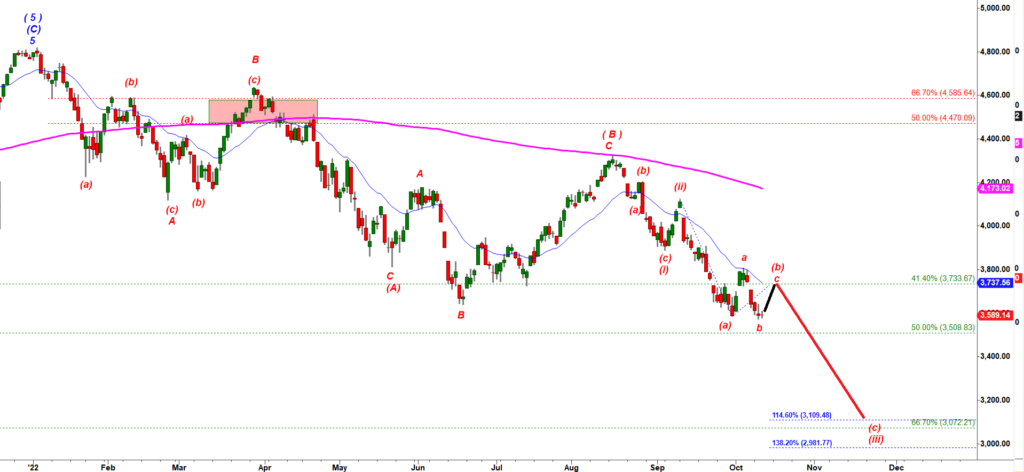 I noted that "the Very bearish Daily count allows bulls to produce another dead cat bounce making a lower high at 3,739 – 3,790".
And today we got a violent short squeeze rally:
Look at the upper yellow box. You will see that we had a similar tricky a-b-c up structure concluded with a violent short-squeeze rally in May.
There are two main resistance levels for this rally:
Resistance 1 = The lower edge of the unfilled gap down = 3,706.74, and
Resistance 2 = Exponential Moving Average 21 = 3,730.41.
In conclusion: That bearish count argues that this strong rally
(i) concludes a corrective a up, b down, c up pullback shaped as a very bearish Running Flat structure, and
(ii) should be followed by a very strong decline in subwave (c) of wave (iii) down.
You can set a protective stop for short positions 10 points over the blue 21 EMA.