$ES #ES #trading setup
Bulls keep pushing ES-mini towards the main resistance, a red trend line that connects previous highs.
We keep watching two different macro scenarios:
(1) the bearish "triangle"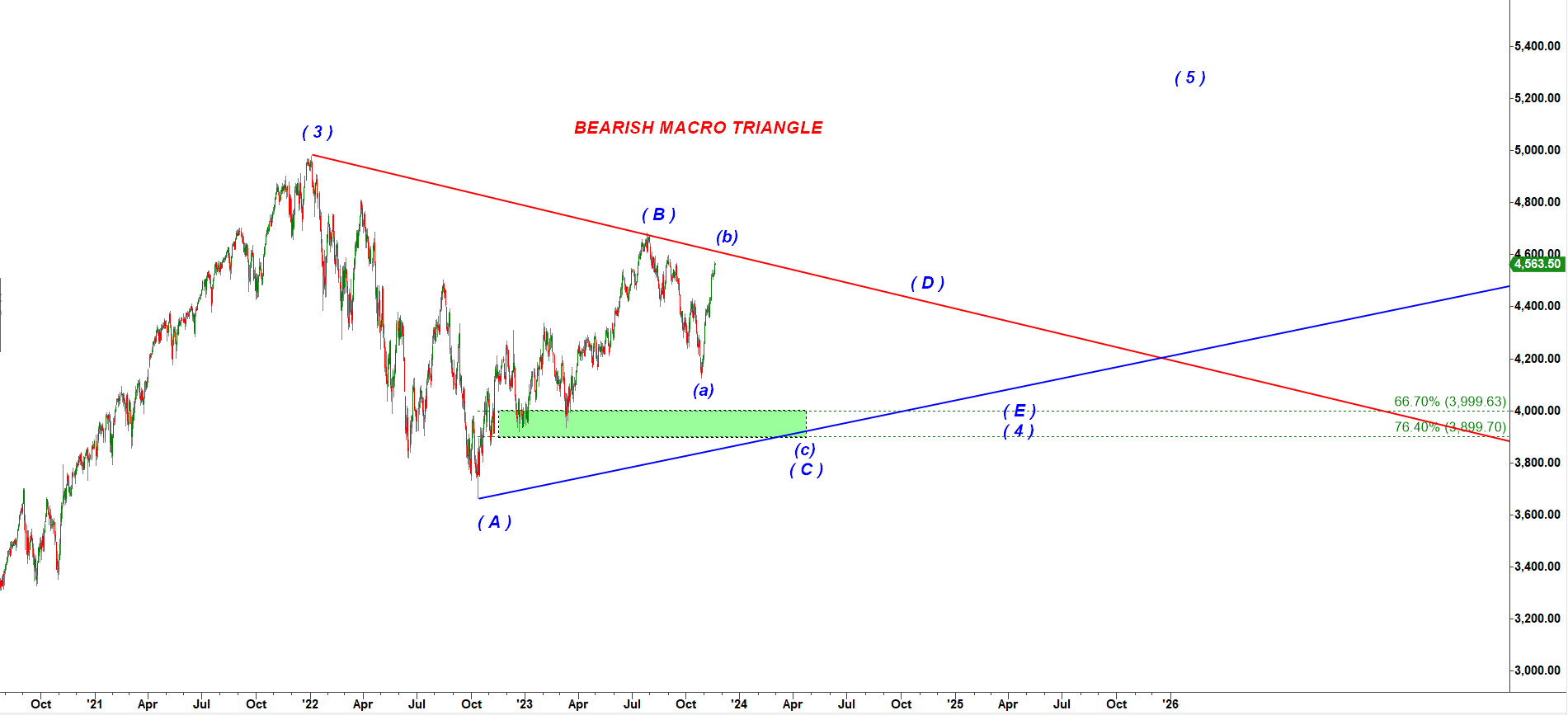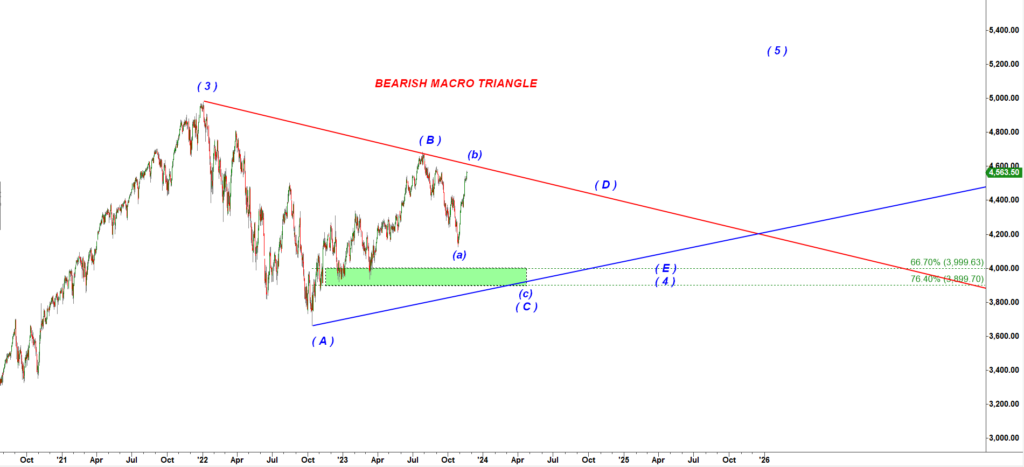 … and the (2) the Bullish "breakout" scenario: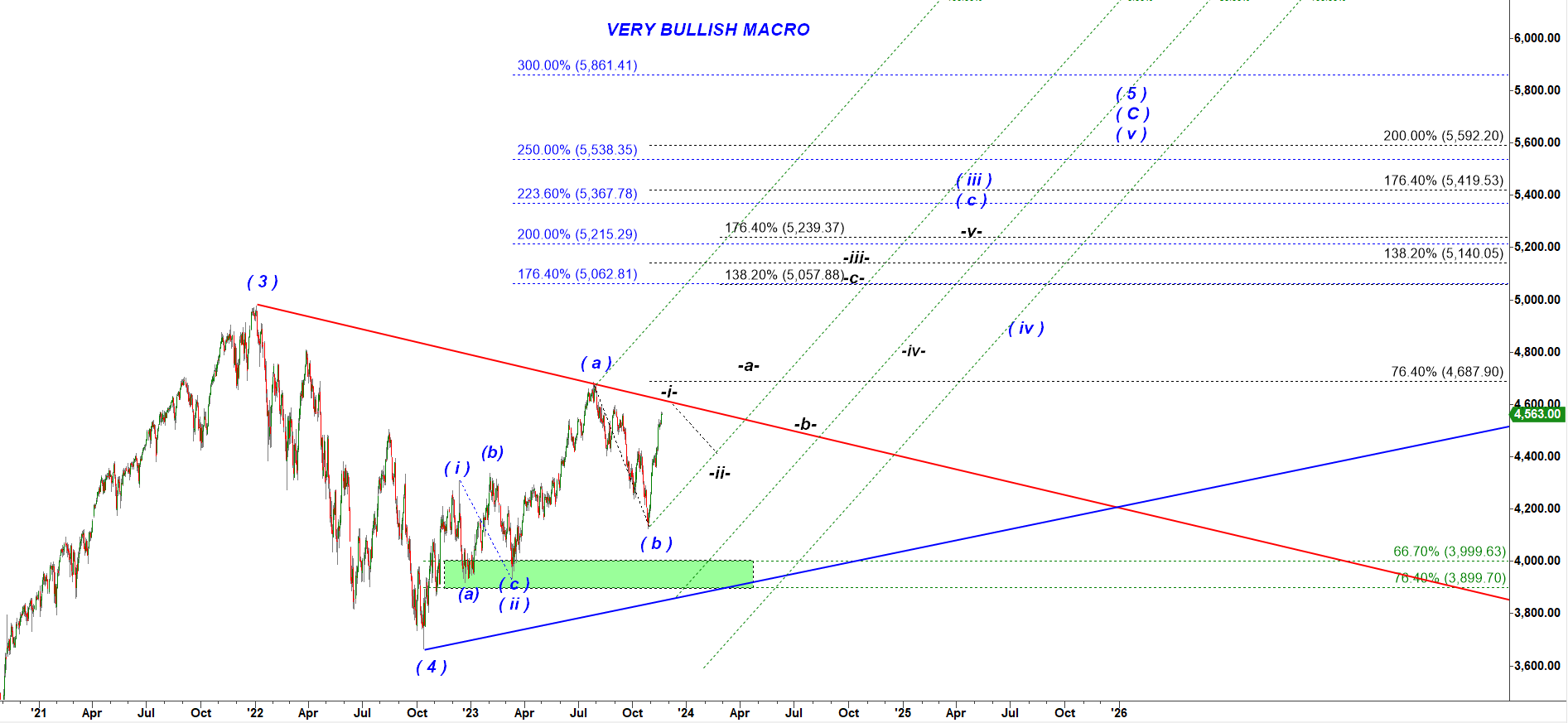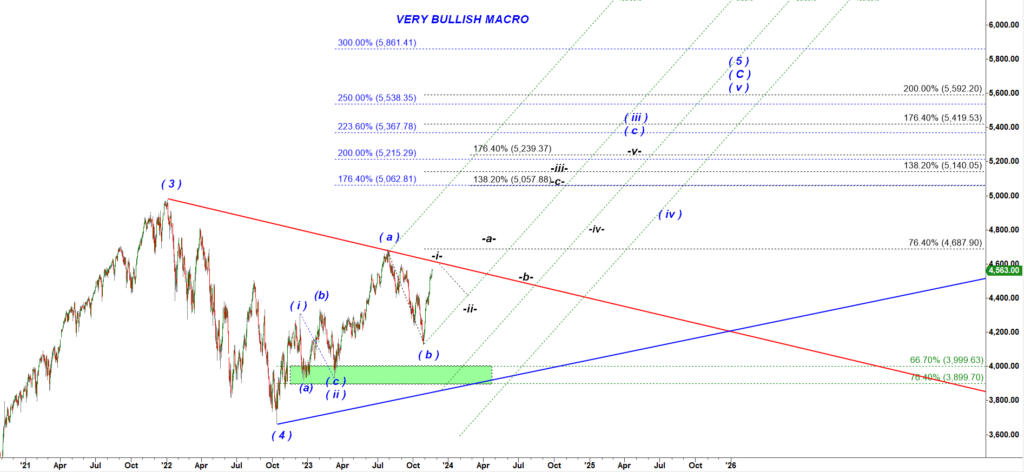 In both cases I expect to see bearish reaction to the test of the red trend line.
Under the bearish triangle scenario ES should drop down to 4,000 in a strong impulsive way.
Under the bullish scenario a test of the red trend line should be followed by a corrective a-b-c pullback in a micro wave -ii- down: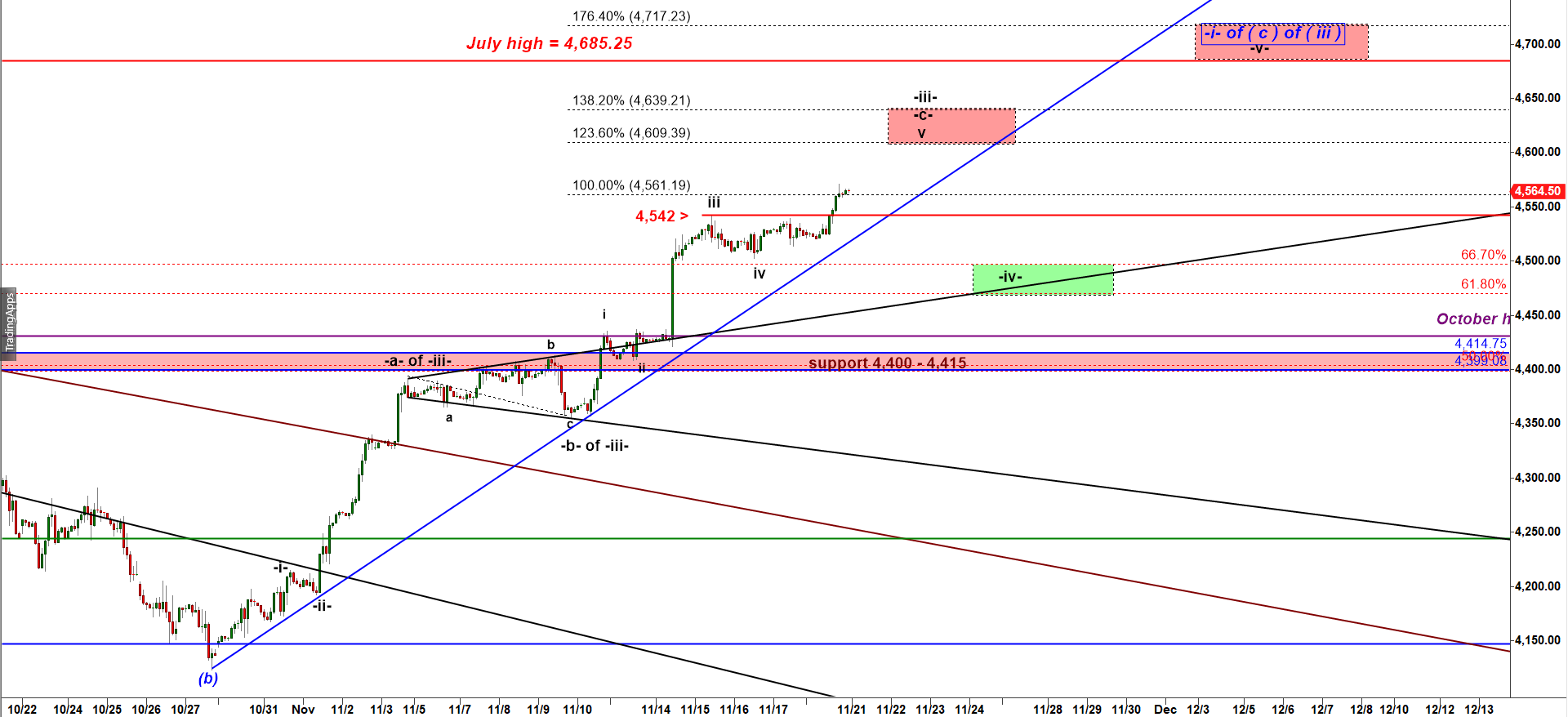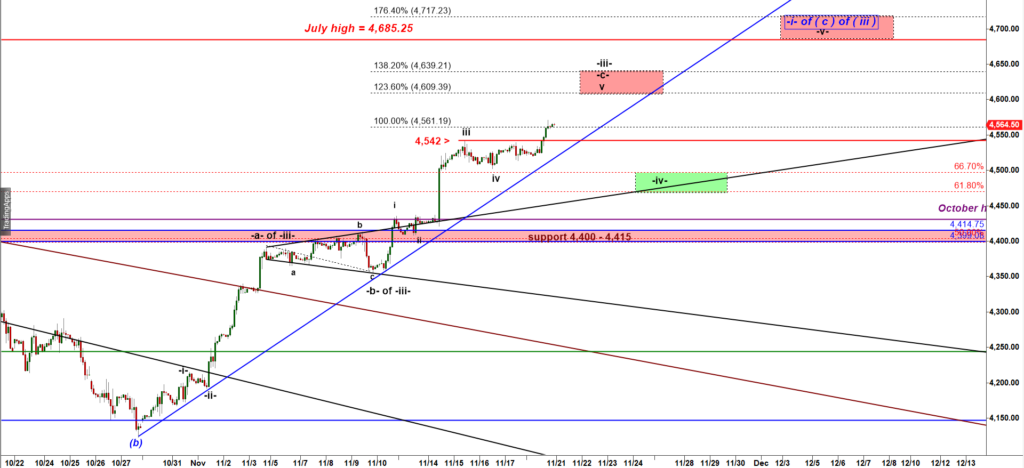 Under the most bullish micro scenario shown on the 120 min chart above this rally may keep pushing higher to 4,610 – 4,640 to complete the micro wave -iii- up, then a pullback in a micro wave -iv- down, and, then finally, the final micro push higher in a micro wave -v- up to overshoot the July'23 high = 4,685.
To confirm the bearish scenario bears need to push ES-mini under 4,400.