$NQ #NQ #trading setup
I did not expect that rally to climb that high. The strength of that rally annihilated bearish scenarios I favored.
This is the only bullish scenario we are left with: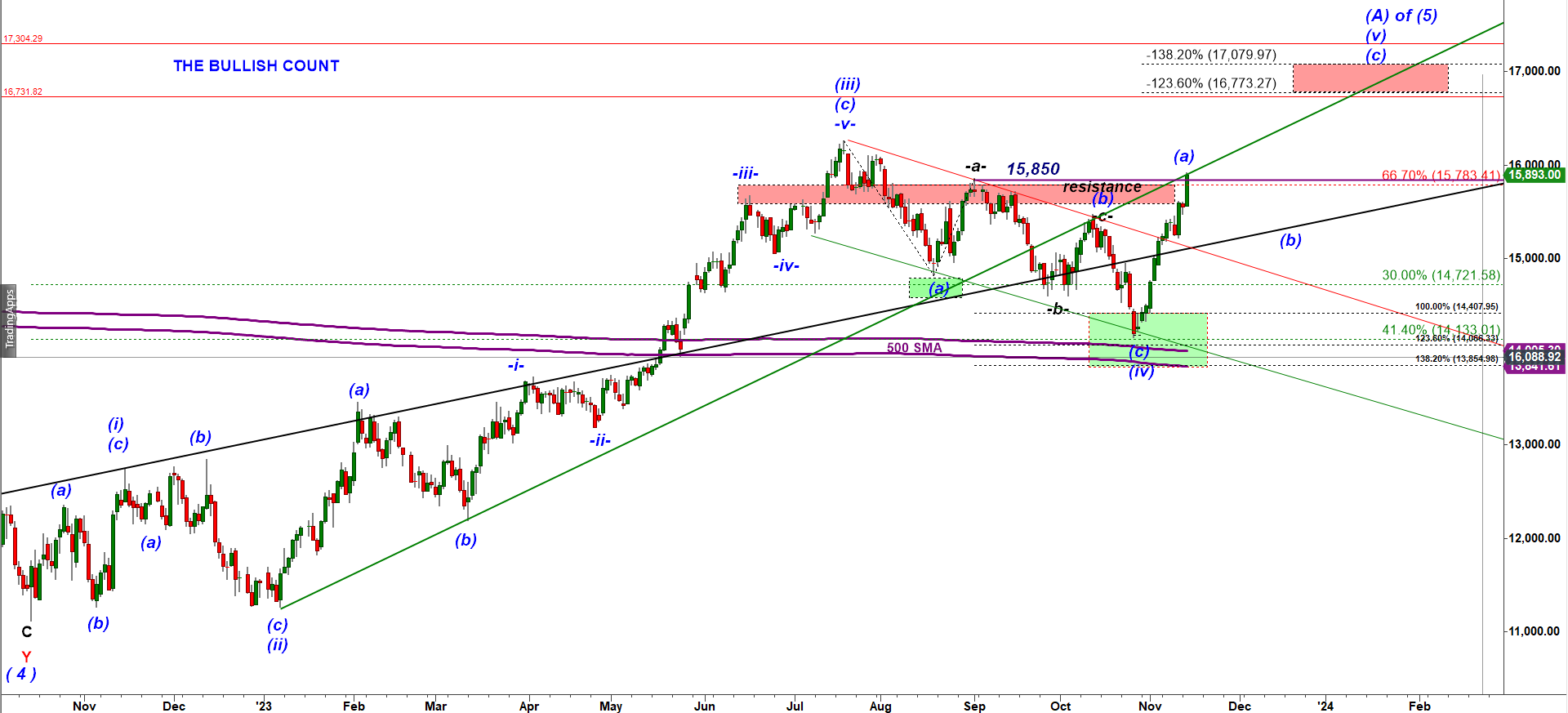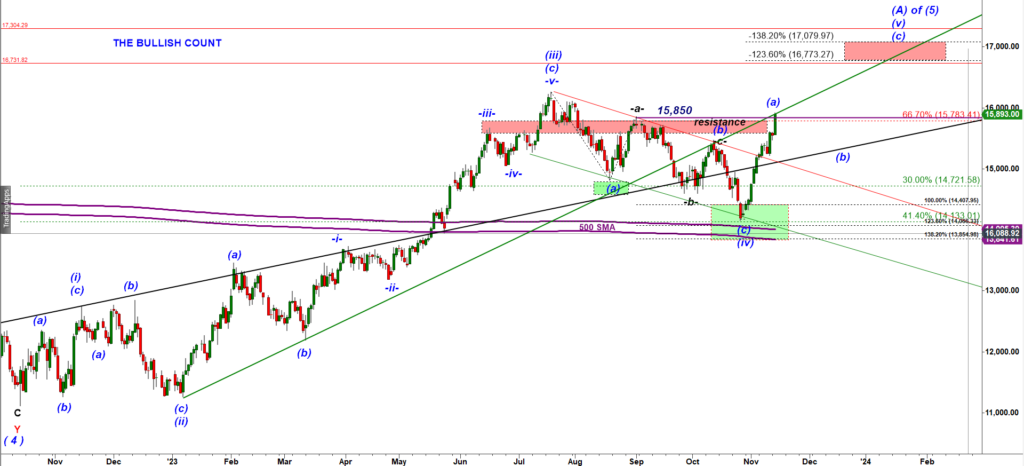 This rally could only be counted as a subwave (a) of wave ( v ) up. The subwave (a) of wave (v) up may stretch all the way up to re-test the July'23 top (16,259). That wave count allows bulls to re-test the Nov'21 high in 2024 (17,492).
Today bulls spiked over an important resistance 15,867. Bear may attempt to start a pullback by pushing NQ under that level to trigger the failed breakout setup.
If bears fail to break back under 15,867 this rally can extend up to 16,259, the July'23 high.