$ES #ES #trading setup
Yesterday I shared an unfolding head and shoulders bearish reversal pattern. That pattern argues for a bounce off the neckline: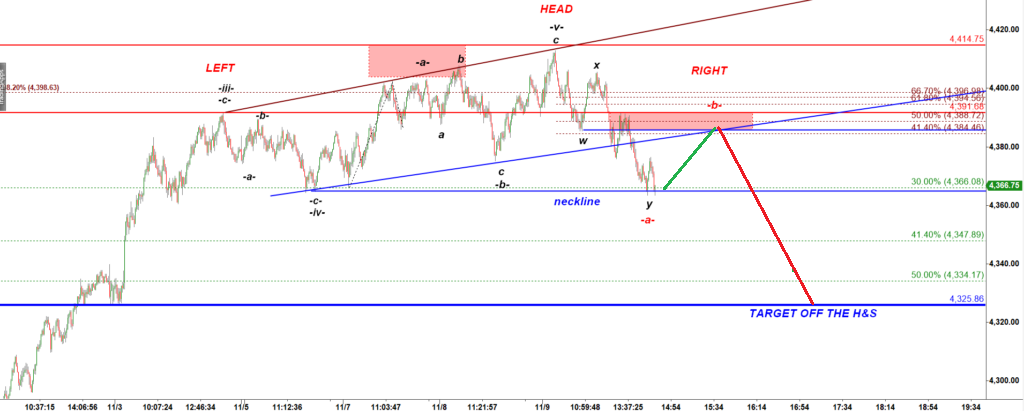 Thi sis how that chart look slike now: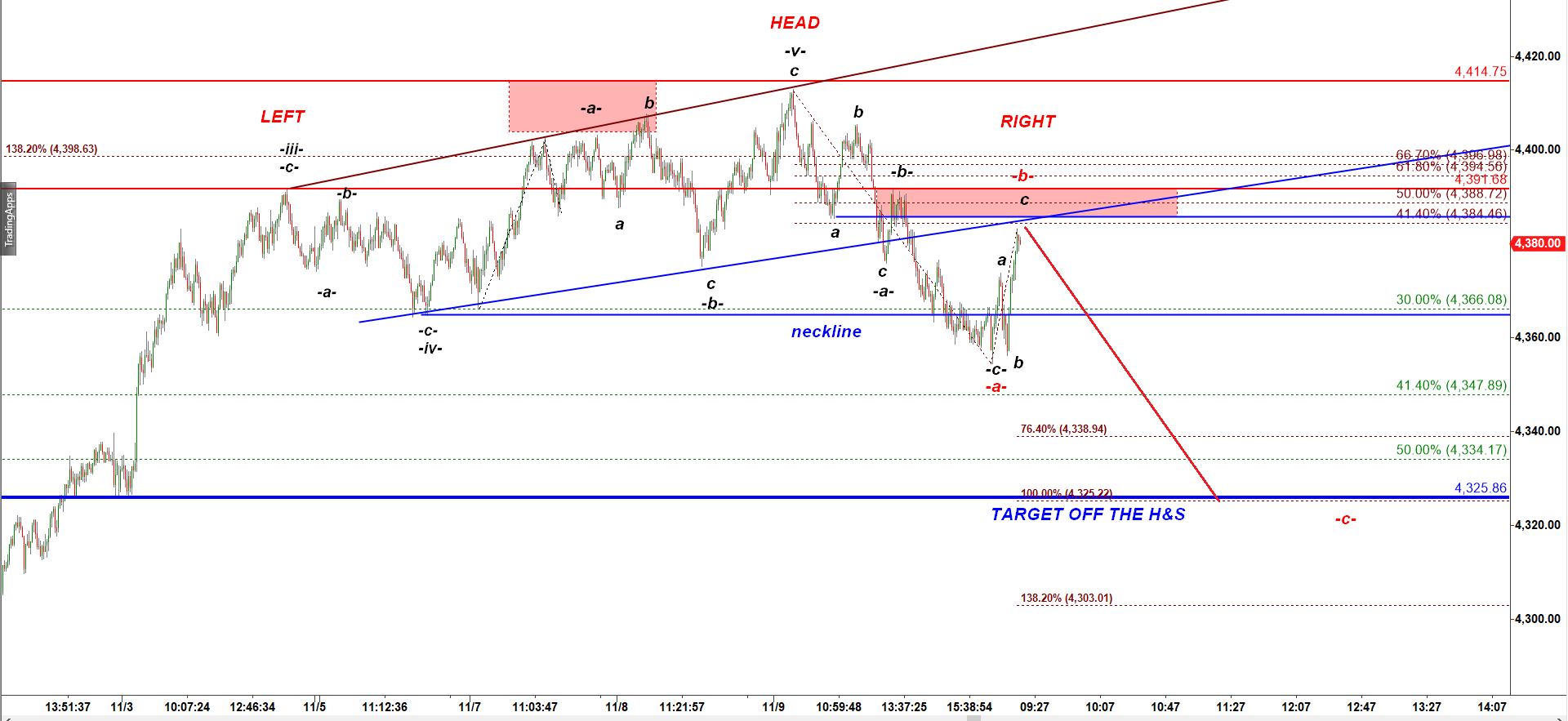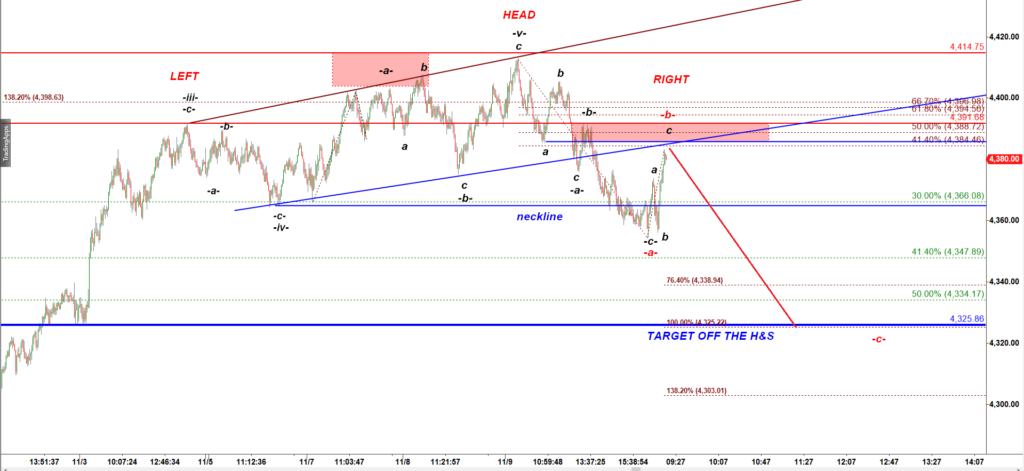 We got a nice a-b-c up bounce in what I count as a corrective subwave -b- up.
That bounce sets the stage for the second leg dow targeting 4,325.