$ES #ES-mini #trading setup #Elliott Wave
Yesterday I showed the purple max pain scenario that allowed bulls to produce a fake breakout over the resistance band 4,400-4,415: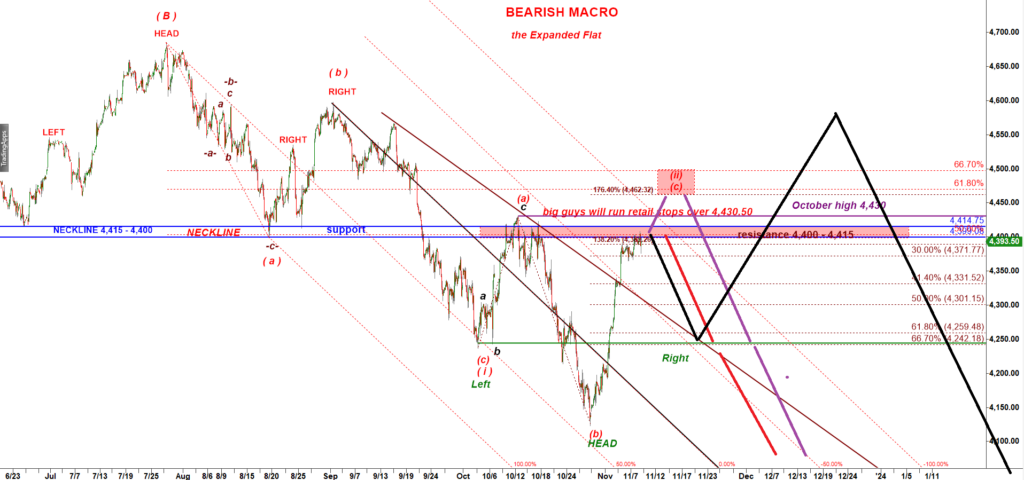 I noted yesterday:
The purple path: Bulls can push ES up to 4,450 – 4,460 violate the previous high made in early Oct'23 (4,430) and trigger forced short covering that would propel ES by 20-30 points higher. A pop over 4,430 followed by a brutal reversal and drop under 4,430 would trigger a macro short failed breakout setup.
This morning we can outline a clean path for a rally to 4,460: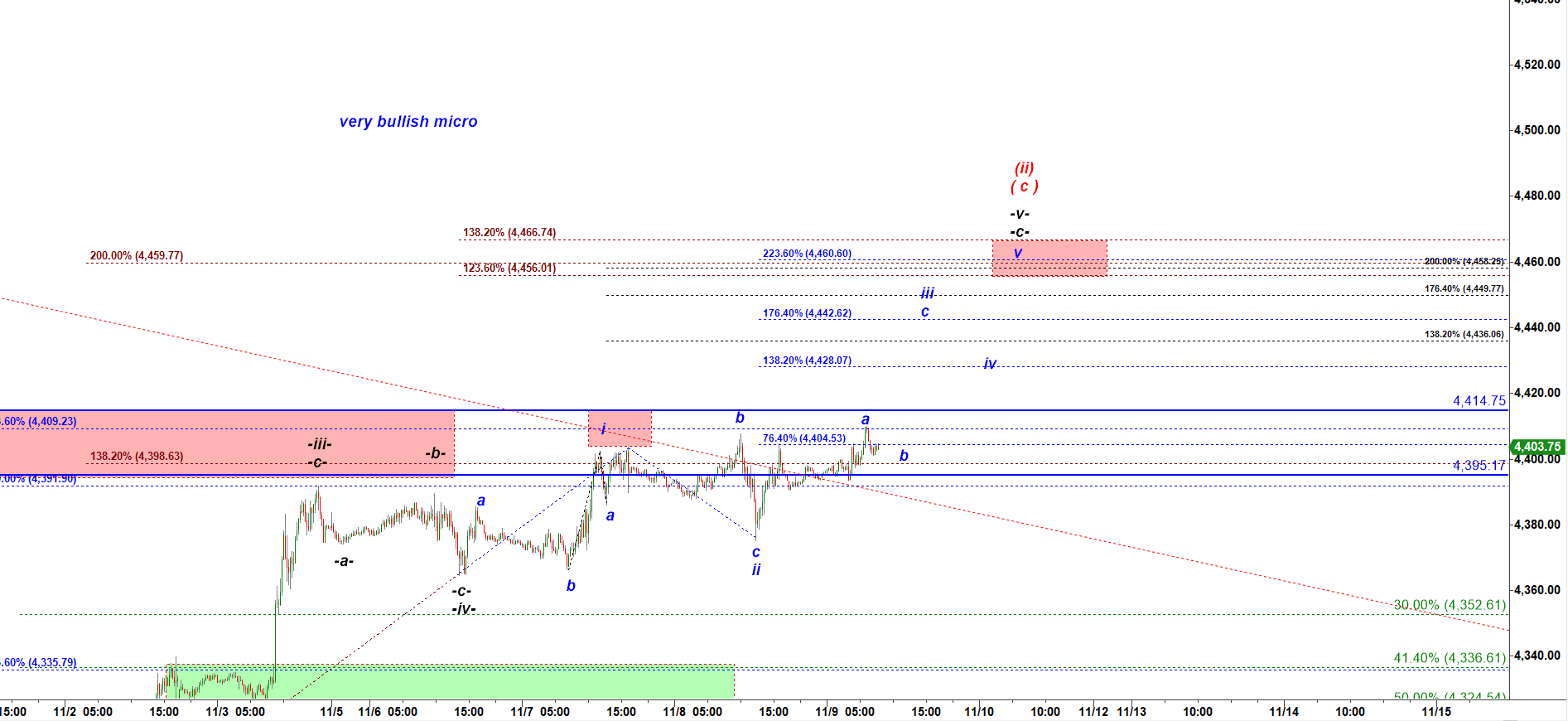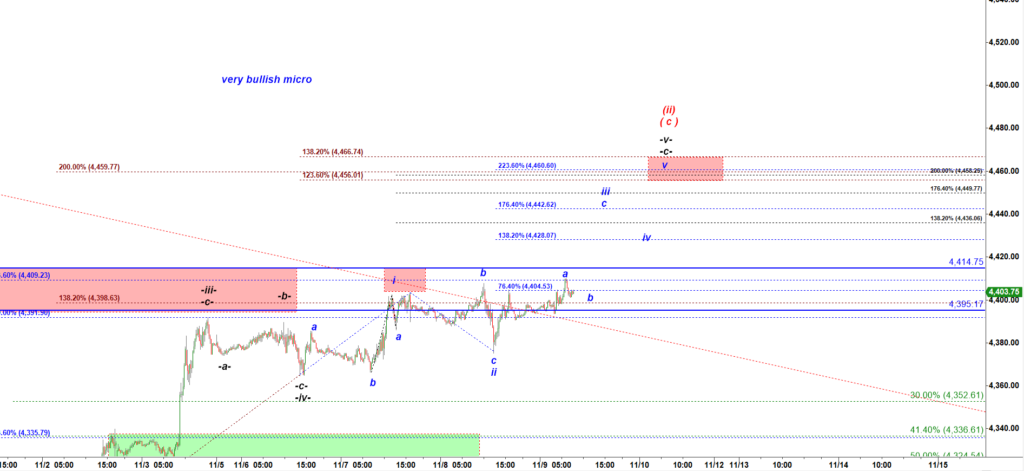 ES Daily resistance 4,403.25.
Bulls need to break out over 4,403 to confirm the micro bullish scenario.
ES Daily support 4,372.25.
A daily close under 4,403 today will confirm completion of the rally and start of distribution phase.