$ES #ES #trading setup #Elliott Wave
The noon update, posted at 11-55 AM.
The afternoon update at 2-23 PM.
That whipsaw off the last low made on Sunday evening looks like a bearish triangle shaped consolidation: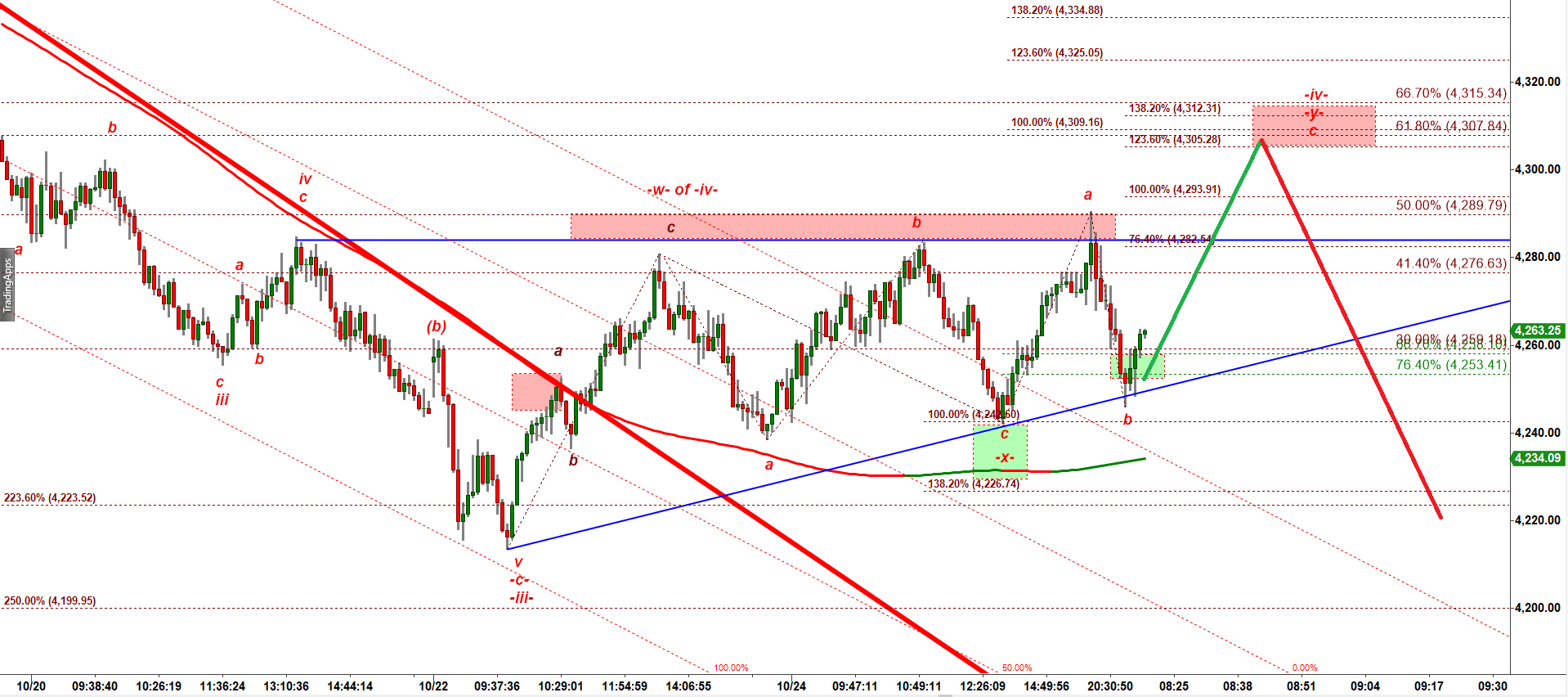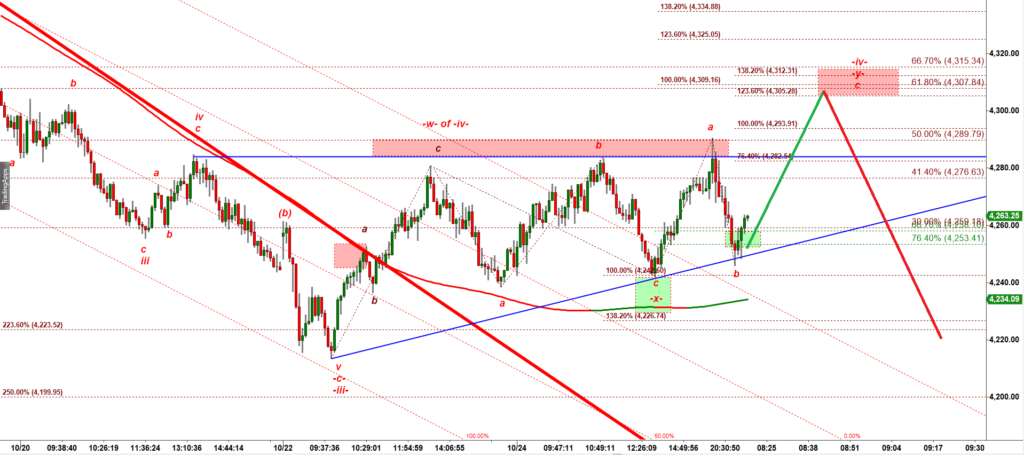 Bulls still have a chance to produce a spiky move up over the quadruple resistance 4,285.
But such a rally would complete the corrective -w-x-y- up move and would most likely be followed by a move down to a lower low.
ES daily Resistance for Wed is 4,280.75. Break over that level would trigger a short covering rally.
To keep this setup alive bulls have to hold ES over the pre-market low 4,245. A push higher in the subwave c of wave -y- up would complete a corrective bounce setting up the stage for another leg down.
THE NOON UPDATE, 11-55 AM
Bulls still have an opportunity to produce the second leg up: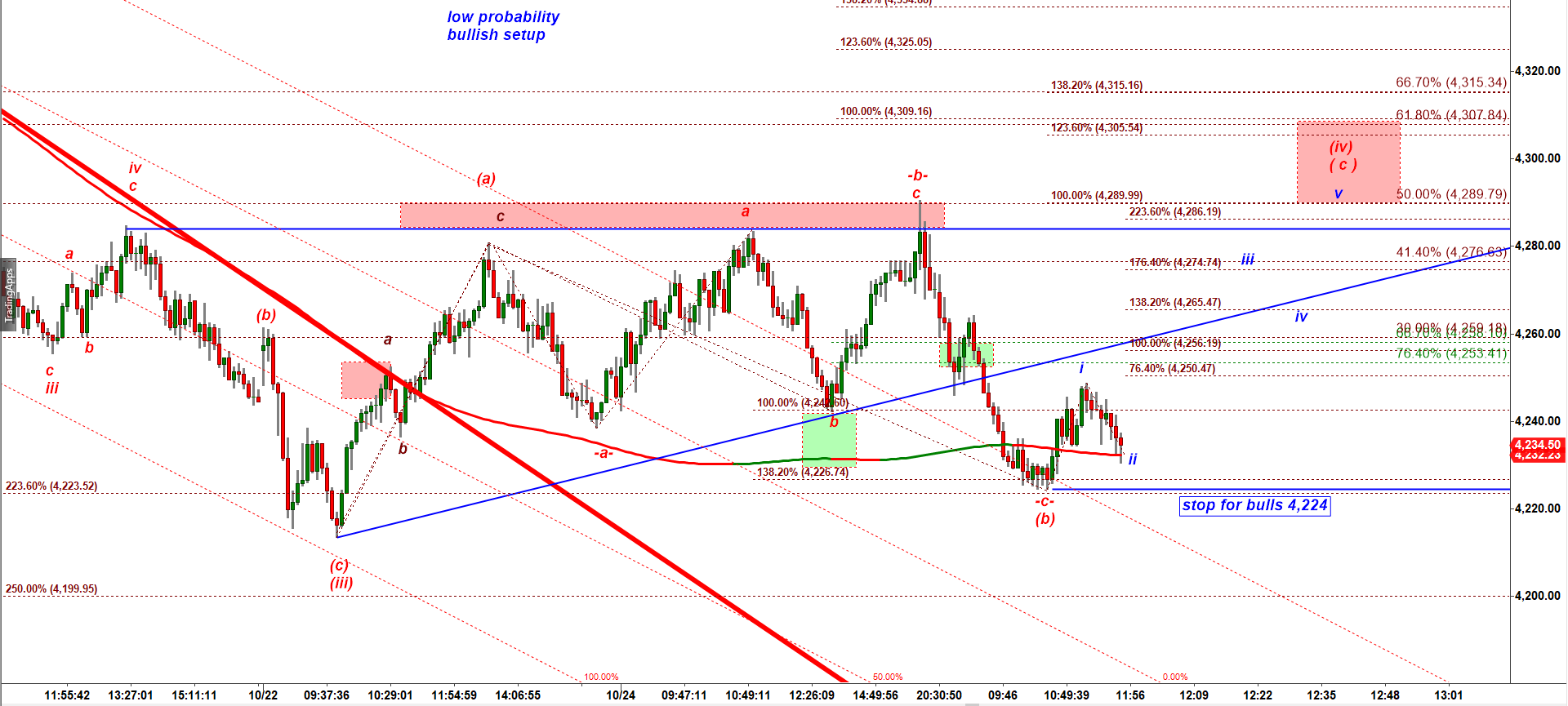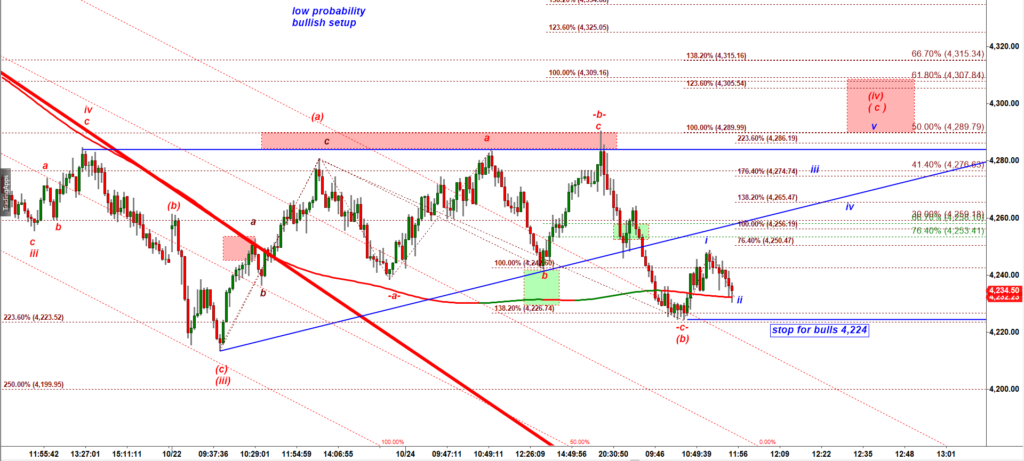 From time to time we get that complex wave (b) down as shown above.
That rally in a wave (c) up would make a short setup I have been patiently waiting for.
Break under 4,224 would bury that bullish potential and most likely trigger a breakdown scenario arduing for decline down to 4,145: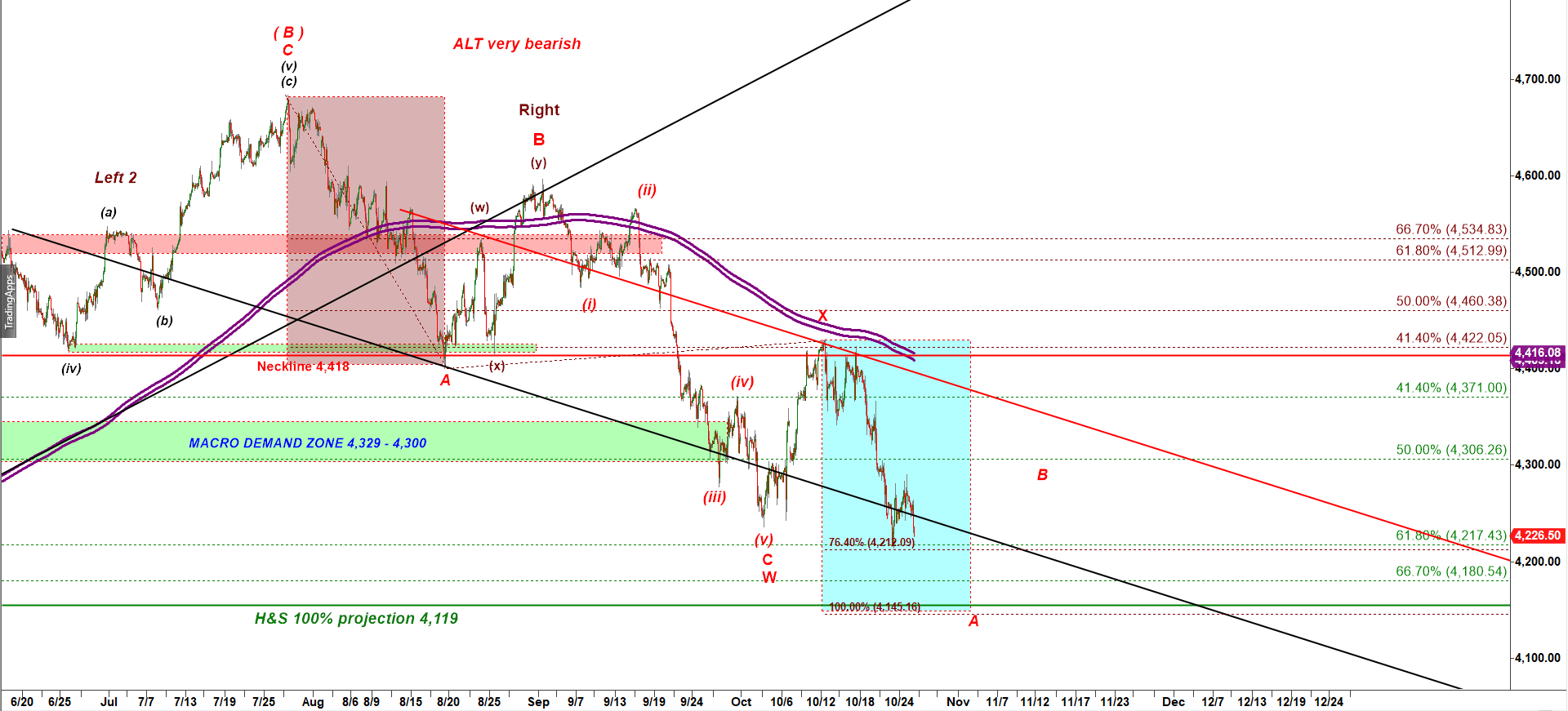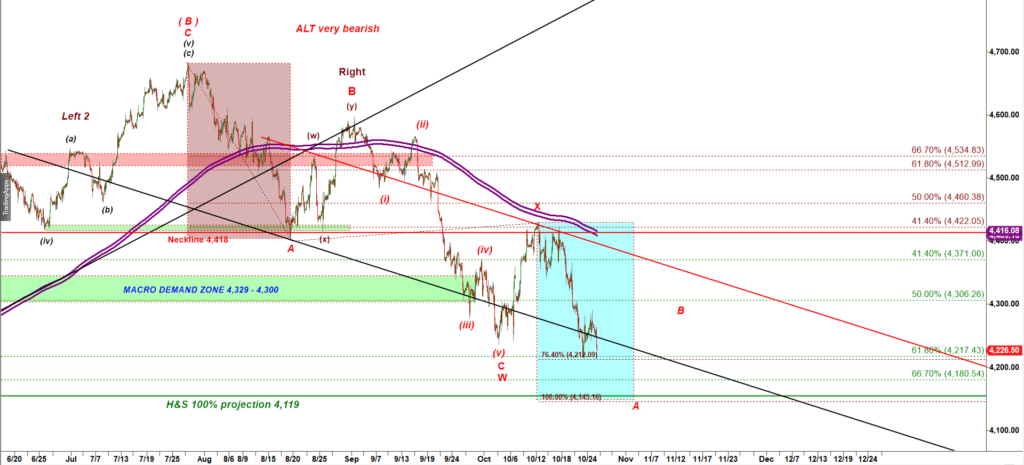 Under this Very Bearish scenario, bear may repeat the same wave down as the wave A down, the one that followed the July top (in the red box).
AFTERNOON UPDATE, 2-21 PM EST
Bear broke under 4,221 support and confirmed this bearish path towards 4,160-4,150 target: