$ES #ES #trading setup #Elliott Wave #weekend
In a Weekend Macro update published on Sunday October 8 I posted that Primary bearish scenario: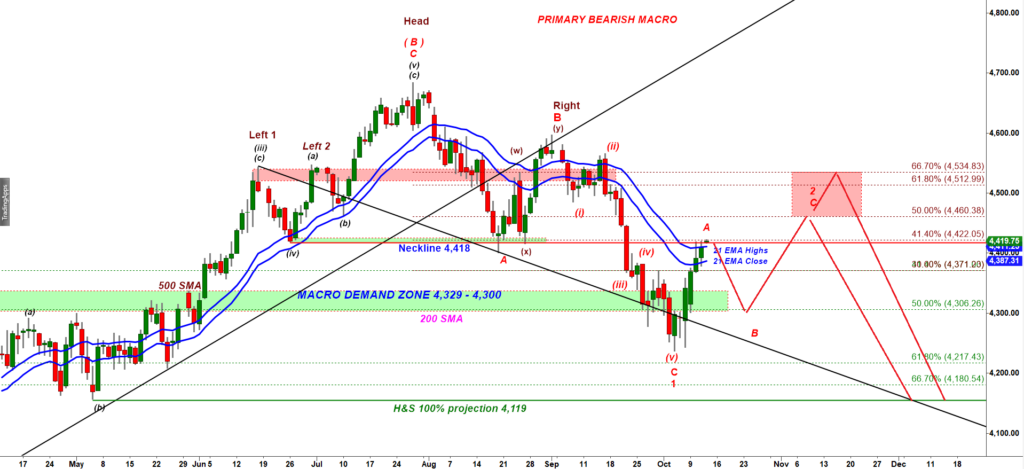 A week ago on Sunday, October 15 I updated that bearish path: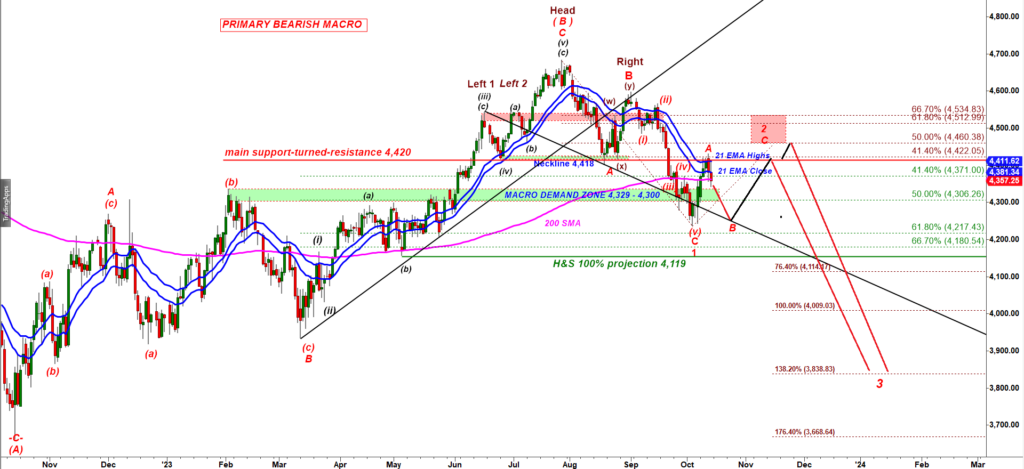 This is how that chart looks like now: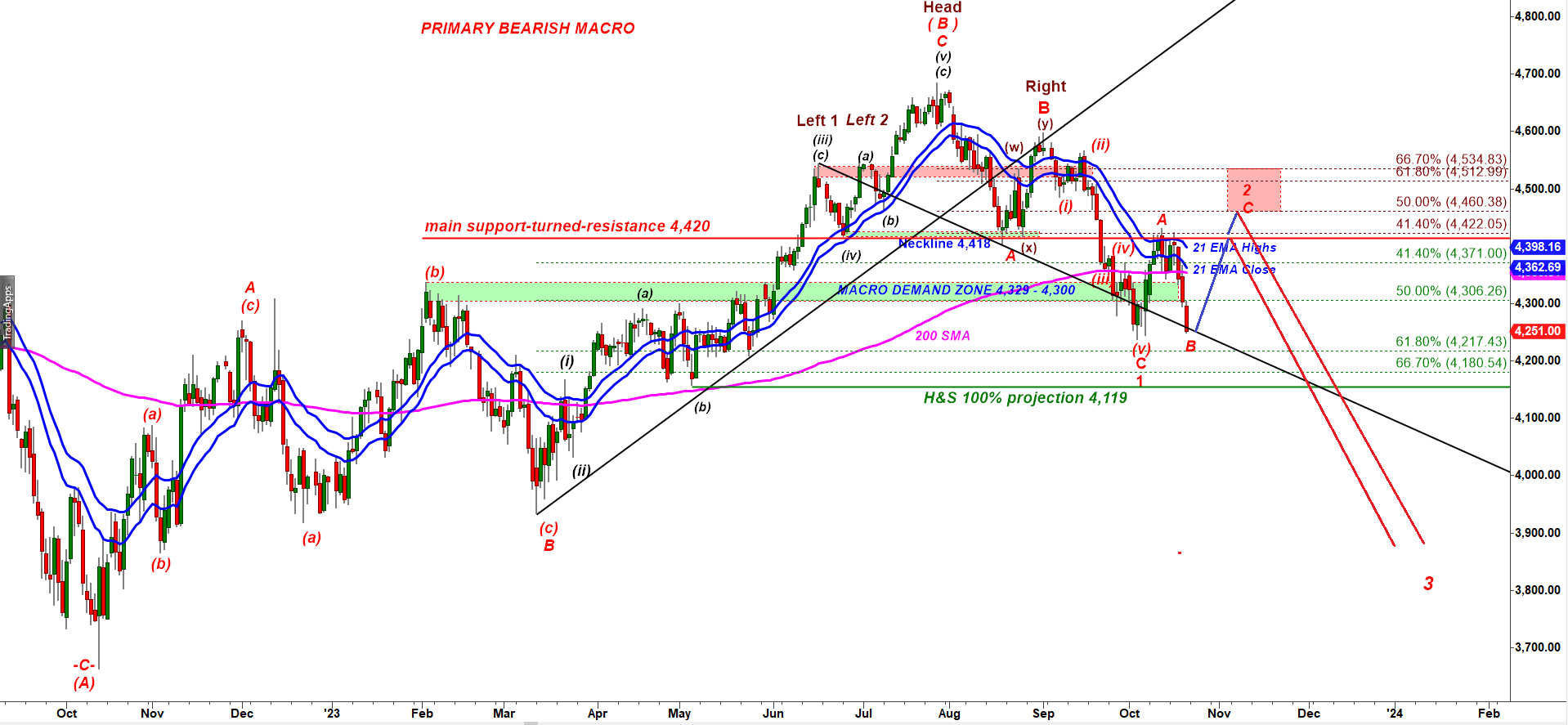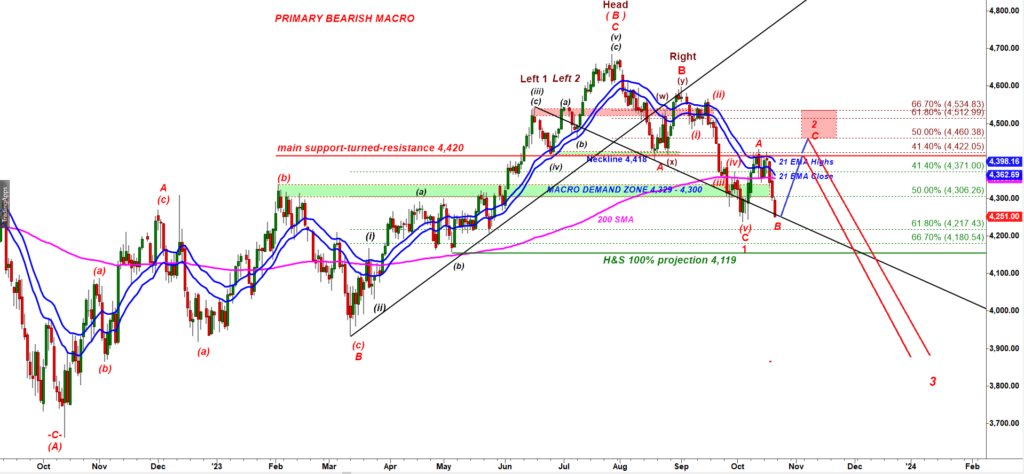 Bulls have an opportunity to produce a corrective after ES tested a strong Monthly support 4,251 on Friday evening: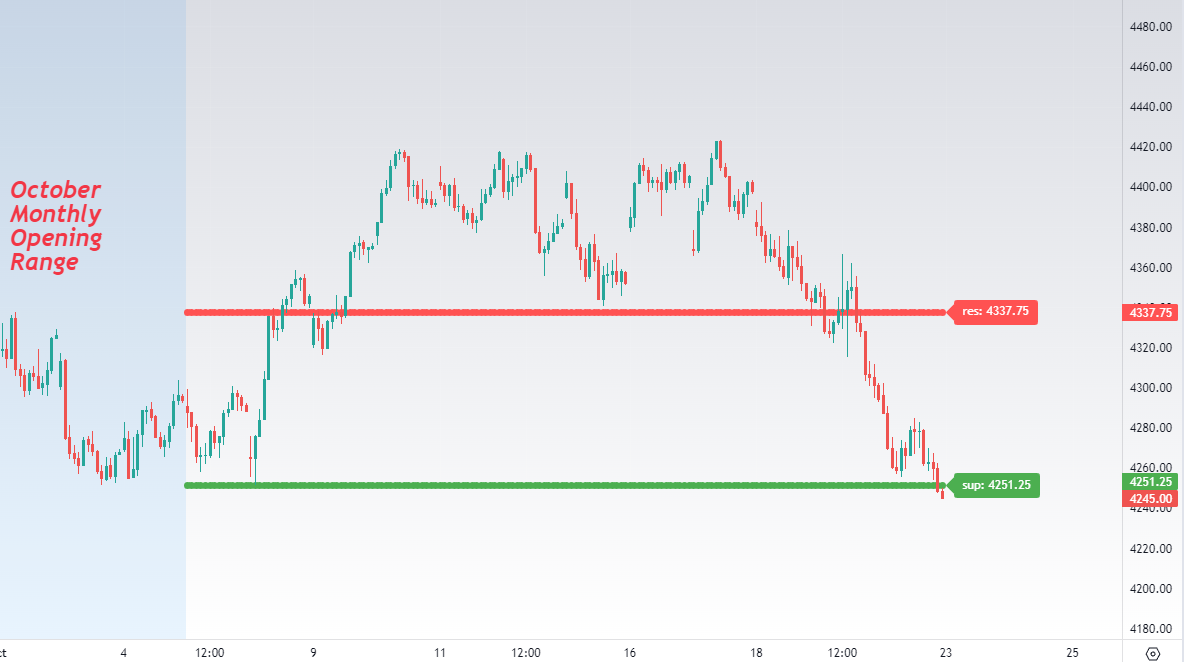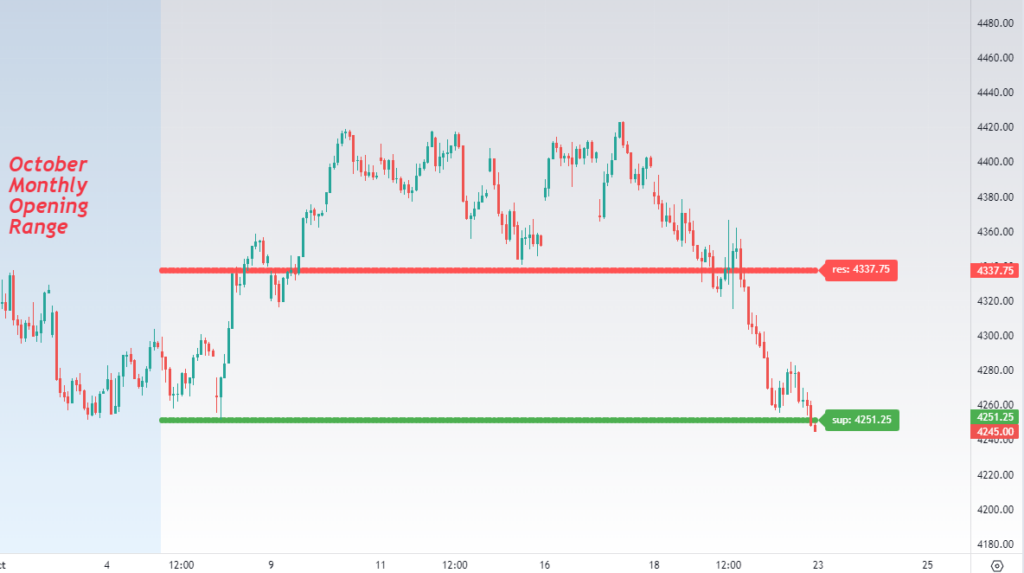 We can count the October decline as a completed corrective -w-x-y- down structure that bottomed last OPEX Friday: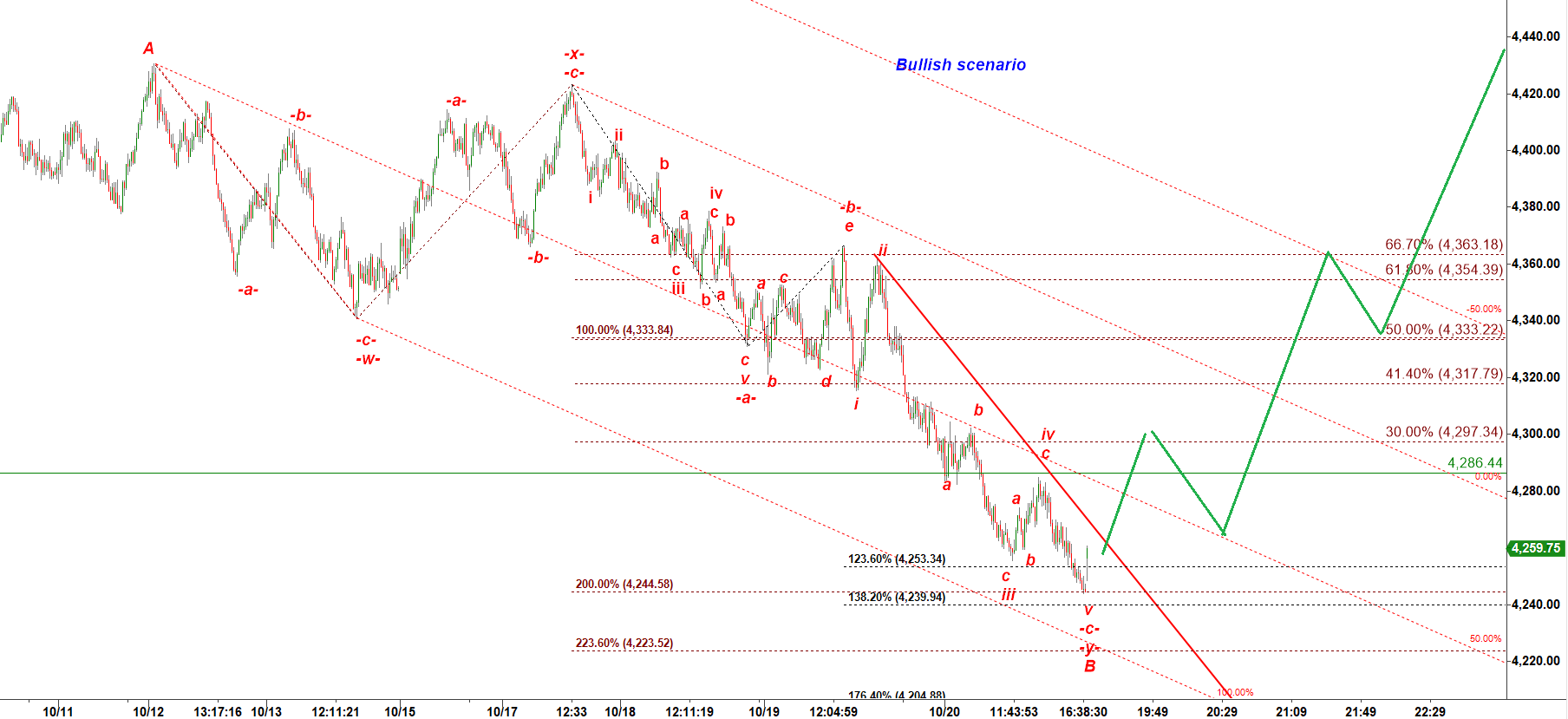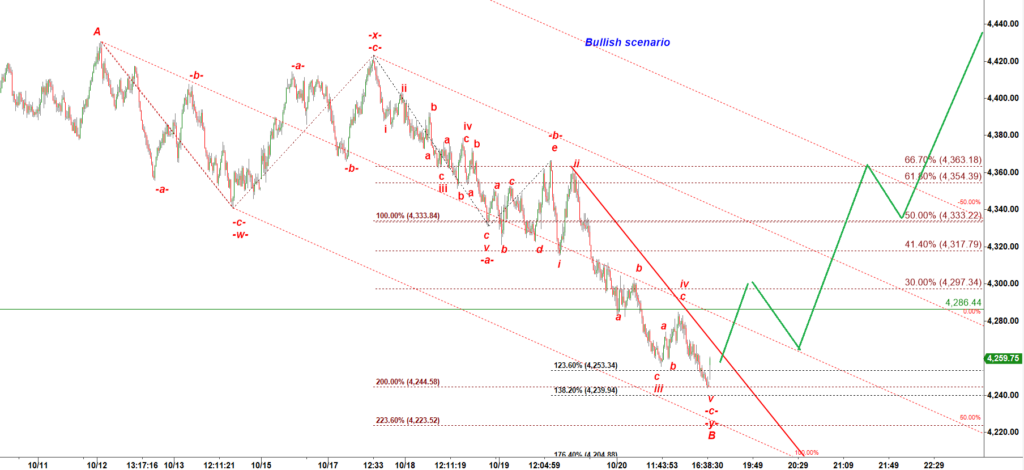 To confirm that bullish scenario bulls have to take out the high made by a micro corrective wave iv up with gusto (the first resistance is 4,284.75).
I am skeptical about that scenario. I favor the more bearish scenario: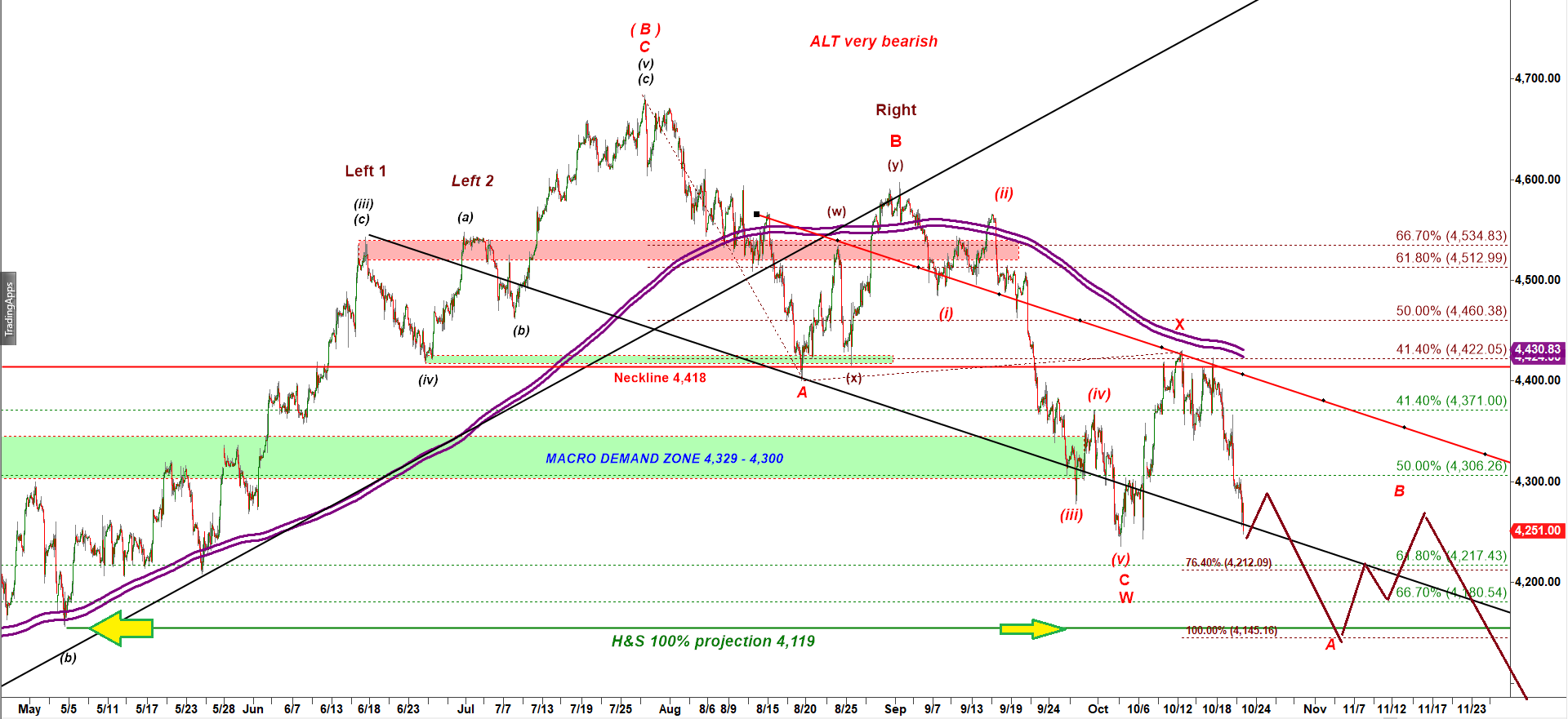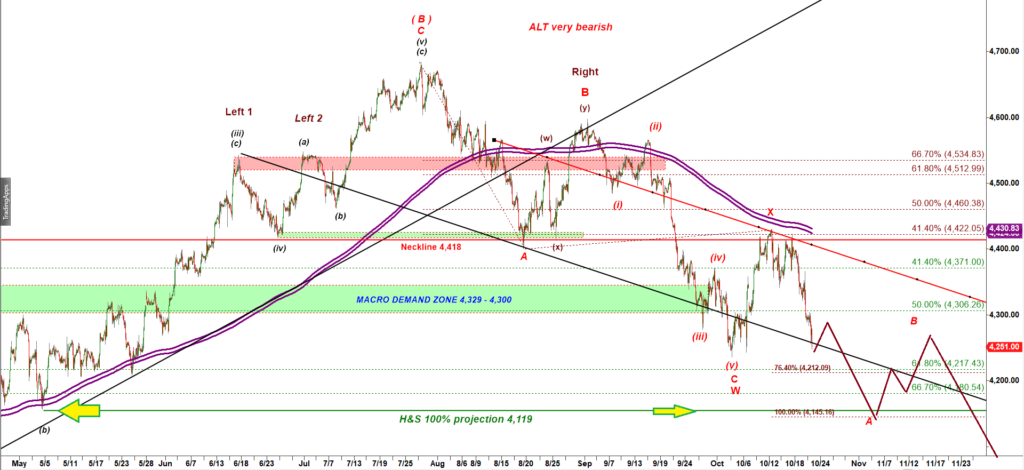 To confirm the bearish count bears need to push ES down one more time after a corrective bounce.
This is how a micro path of the macro bearish scenario may look like: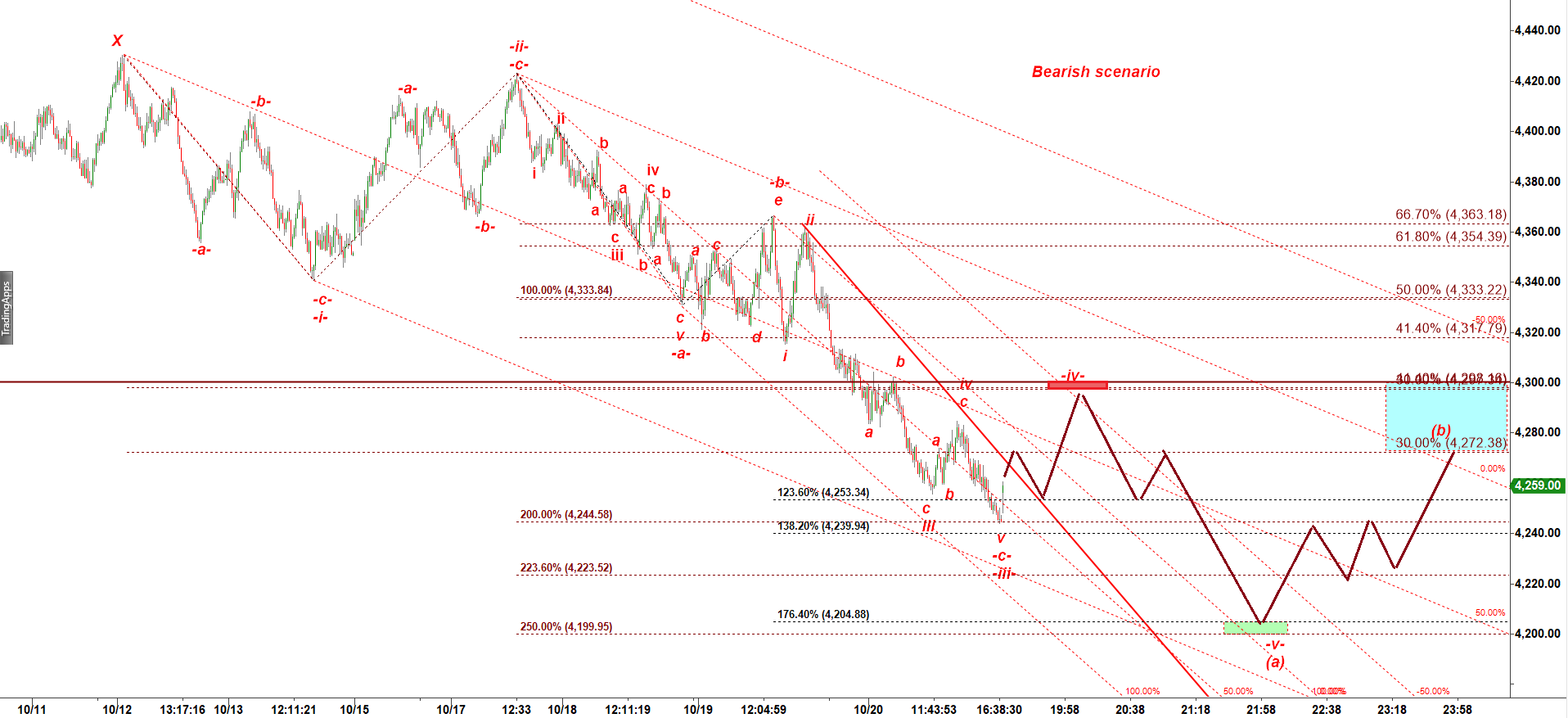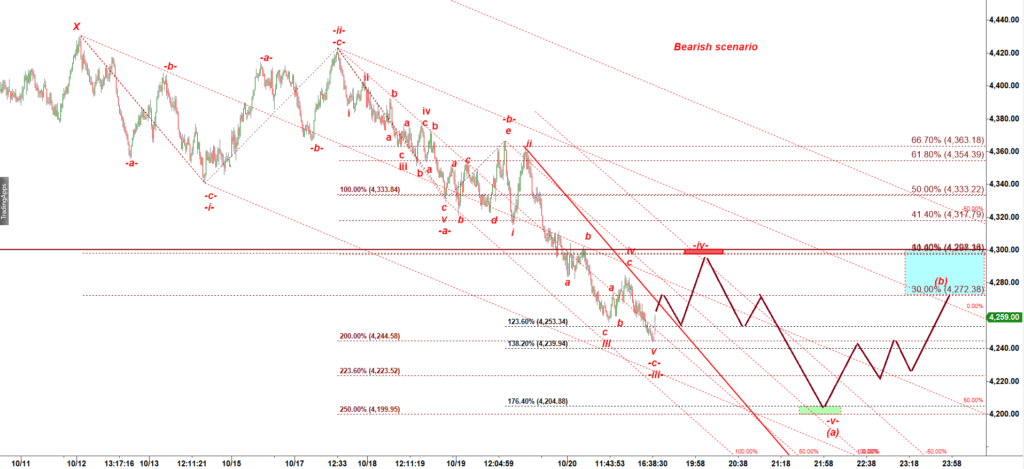 Off the low made at 4,43.50 we can outline two resistance levels: 4,276 and 4,309.
Those Gann's projections confirm placement of the red box under the bearish scenario at 4,300.
In conclusion, if we get a corrective a-b-c up bounce off the Friday's low to 4,300 – 4,310 that would be a short setup to ride the wave v down targeting 4,200.
Alternatively, a strong impulsive looking rally over 4,310 would make me seriously consider the bullish scenario that allows bulls to produce another dead cat bounce, a corrective rally back up to 4,220.