$ES #ES #trading setup #Elliott Wave
This morning ES-mini completed the a-b-c pullback we expected yesterday: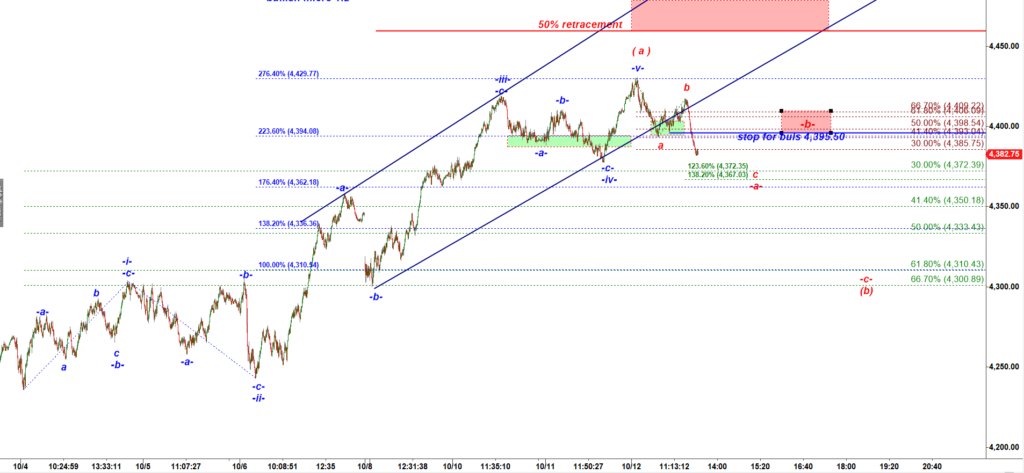 We have two path leading to the target around 4,300.
More probable and less bearish Double Three structure: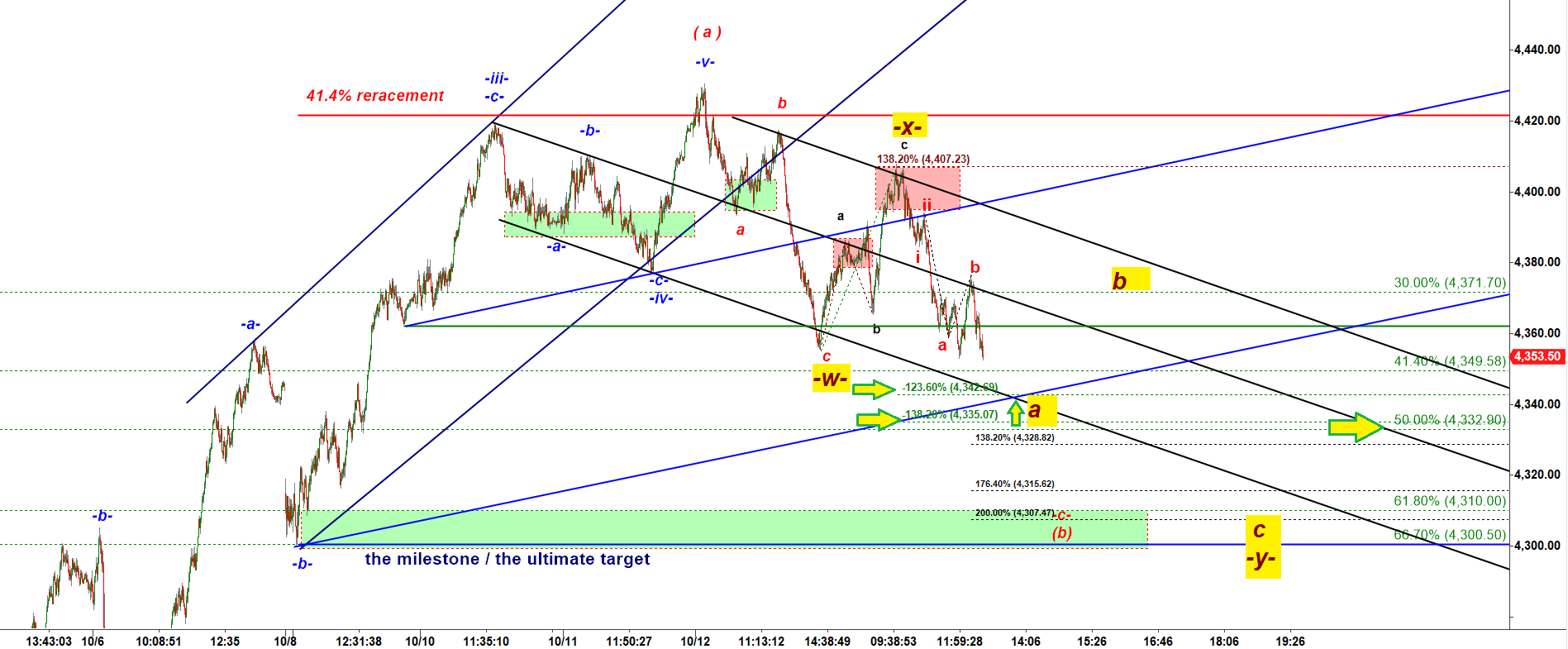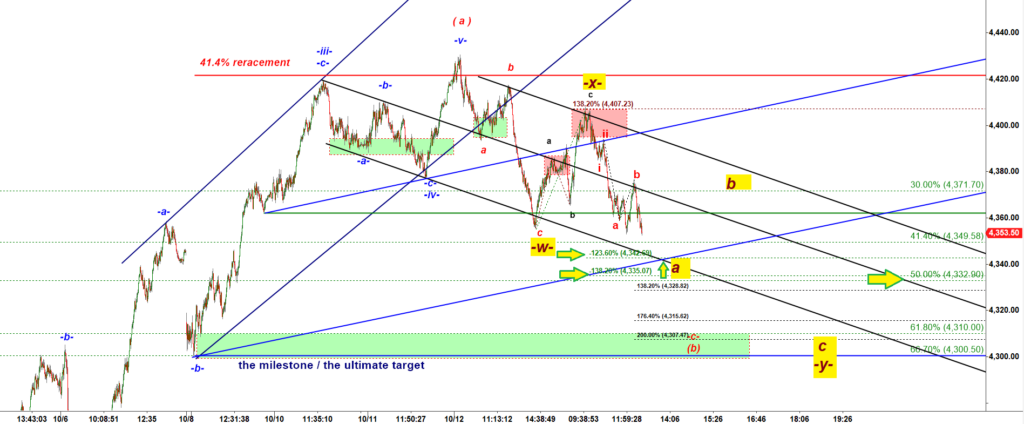 Under that scenario we are inside the double three structure, specifically its wave -y- down shaped as an a-b-c down structure. And the first leg down in a subwave a can find support at 4,342-4,335.
The less probable more bearish scenario allows bears to hit the target 4,300 faster in a more direct way: