$NQ #NQ-mini #trading setup #Elliott Wave #trading setup
$NQ is at the critical intersection in between of the blue bullish and red bearish scenarios: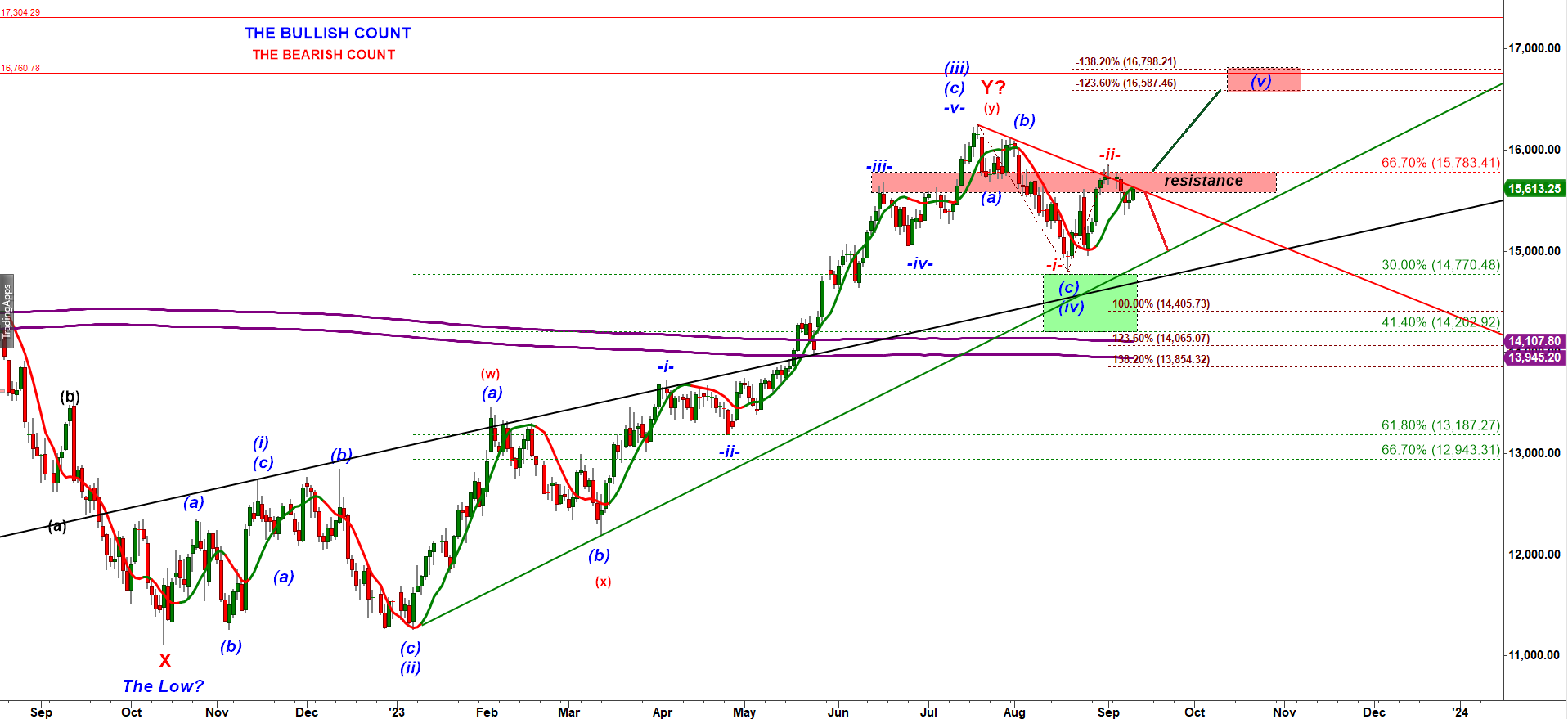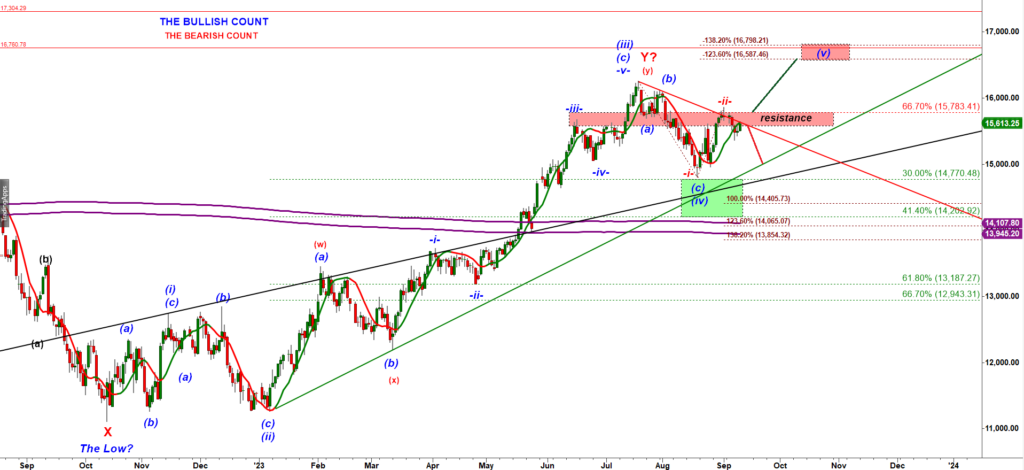 As long as bears hold NQ under the critical resistance 15,783 bears will have a short -i- down, -ii- up setup that allows them to push NQ down to 500 DMA = 14,100 – 13,950.
Conversely, a push over 15,783 would invalidate the bearish -i- down, -ii- up short scenario and most likely trigger a short squeeze rally.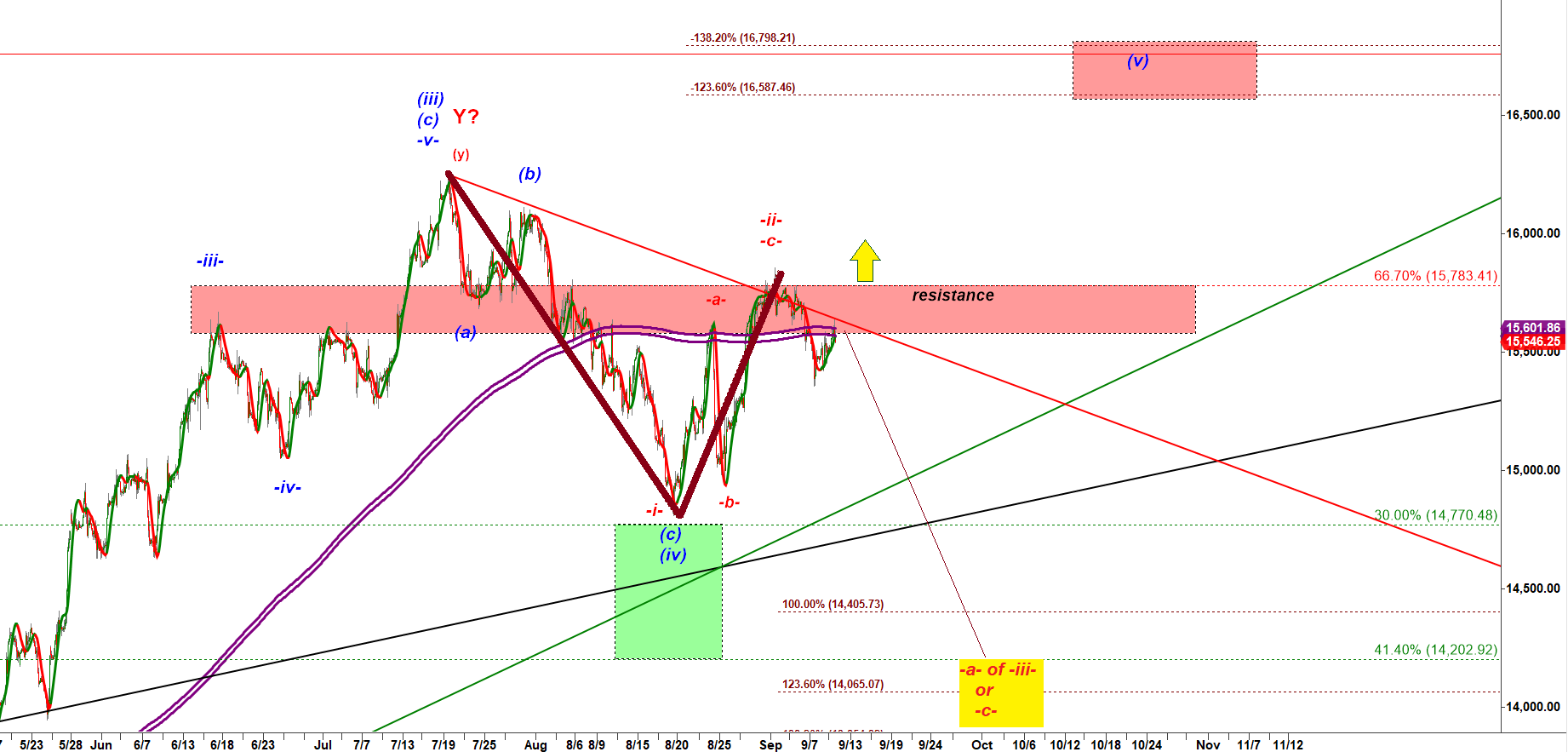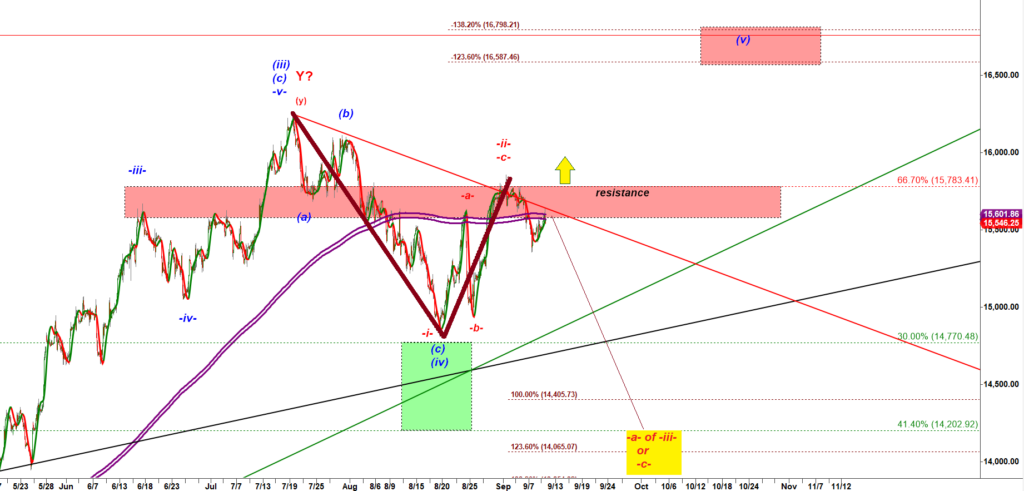 If we zoom-in to the 120 min chart we will see that bears sit on a picture perfect short -i- down, -ii- up setup that allows them to start a five wav down move targeting 14,400 – 14,000.
However, one thing I want you to always keep in mind is that type of -i- down, -ii- up setup offers enormous reward-to-risk ratio. If that setup works well you can make 1,200 point gain just on the very first leg down in a subwave a of wave iii down. The stop loss can be places at 15,860. Therefore your risk is 320 points. So your reward-to-risk is about 4-to-1 !!!
The problem is that such high reward-to-risk type of setup has a high price tag. What I mean is that unfortunately those -i- down, -ii- up setups work out well in 40-45% of cases.
A break over the morning high 15,647 would be the first red flag for bears. If you are short you can consider setting your protective stop over that level.