$NQ #NQ-mini #trading setup #Elliott Wave #trading strategy
NQ-mini futures looks having completed the Right Shoulder of a large bearish reversal Head and Shoulders pattern: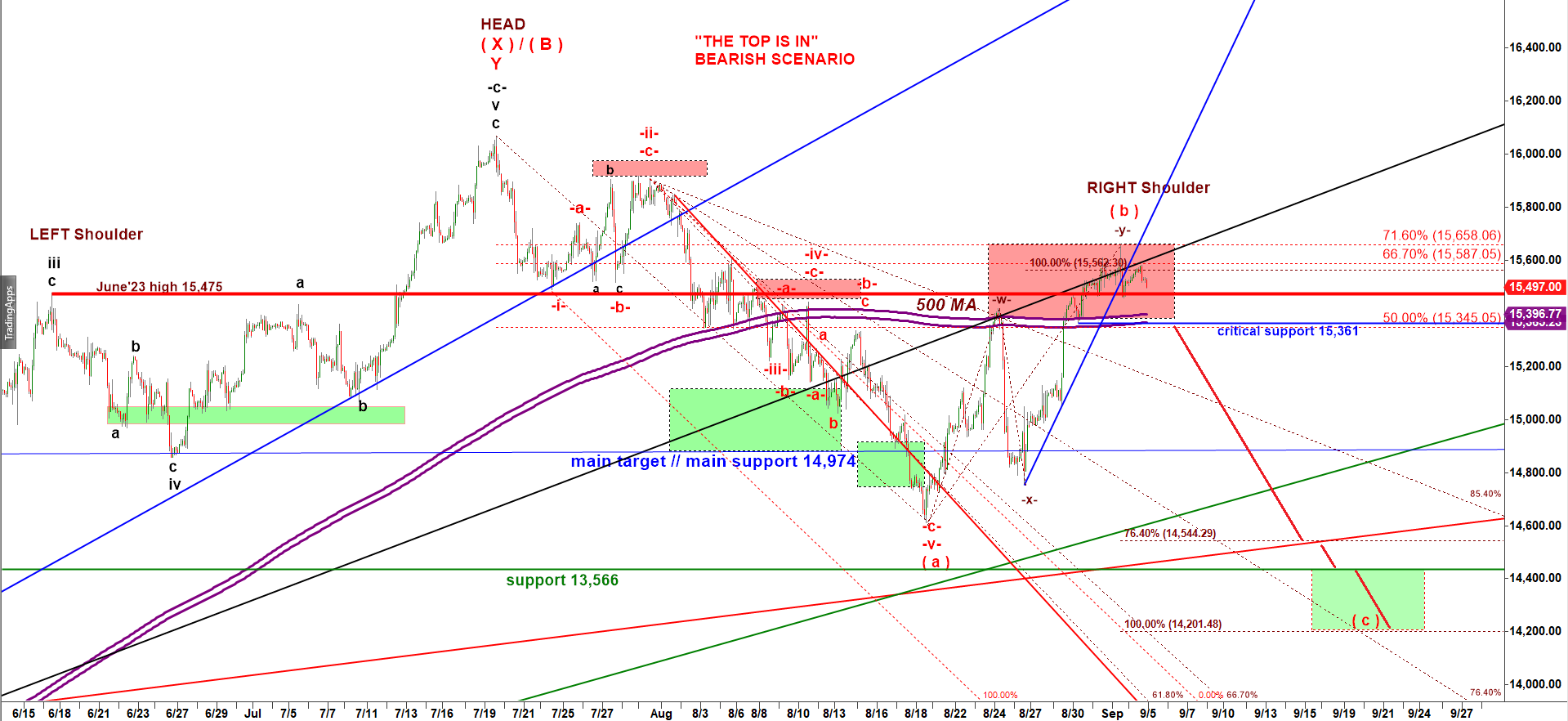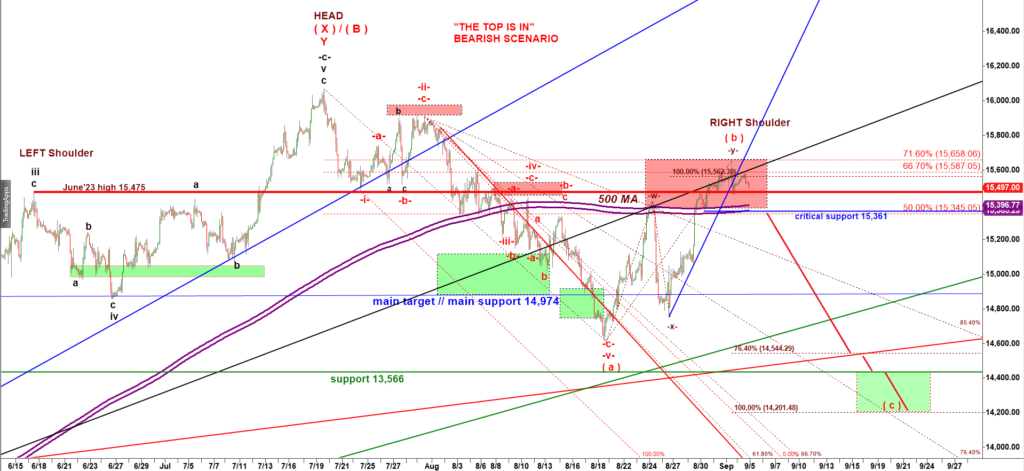 If NQ has topped making a lower high then we can expect another large down to make a new lower low (under the low made in mid August).
There is a very strong support at 13,566.
Interestingly, there is a strong Gann's level of Support located at 14,355.


According to Gann's findings, 14,355 is a 90 degrees down off the late August high.
The first task for bears will be to push NQ under 500 SMA on 120 min = 15,365.