$ES #ES-mini #trading setup #Elliott Wave #trading strategy
ES-mini has a bearish look: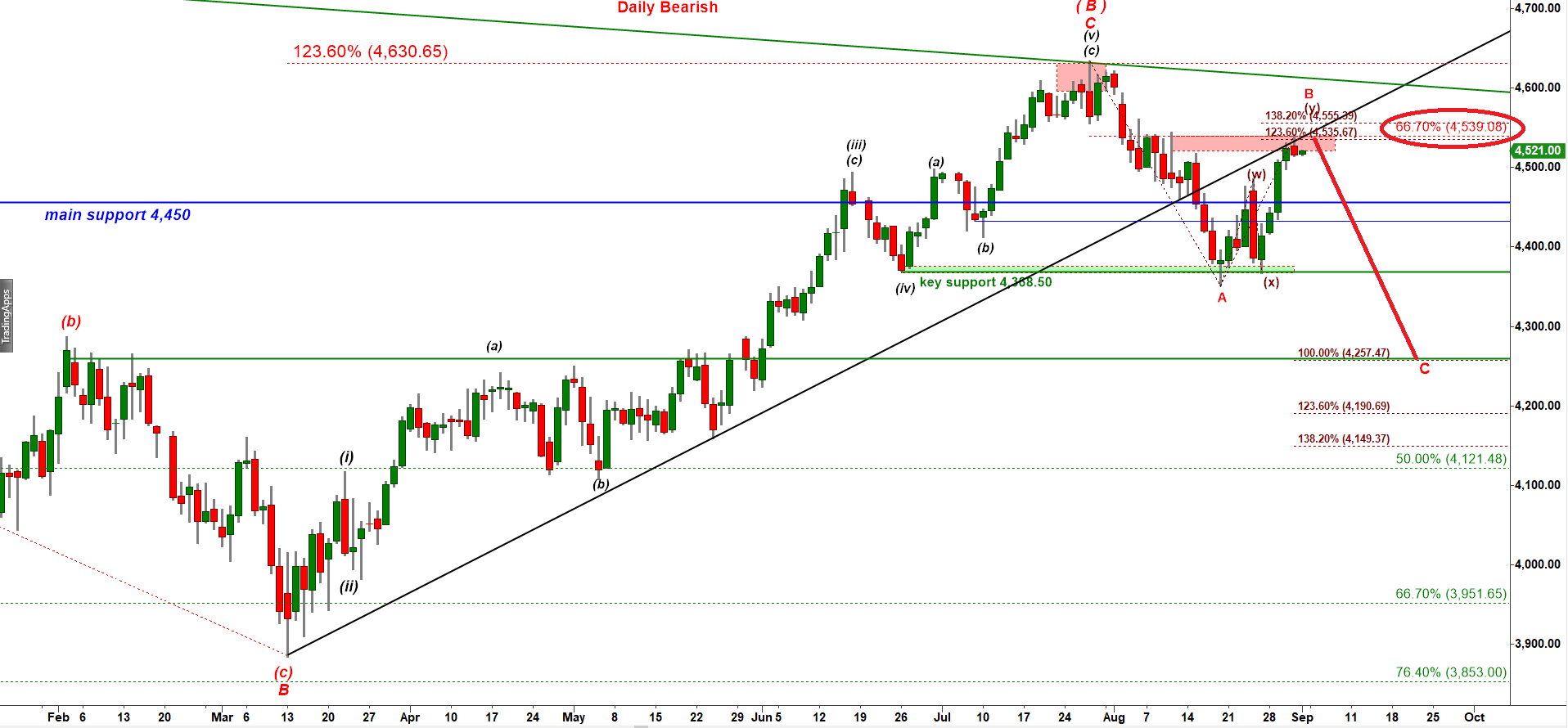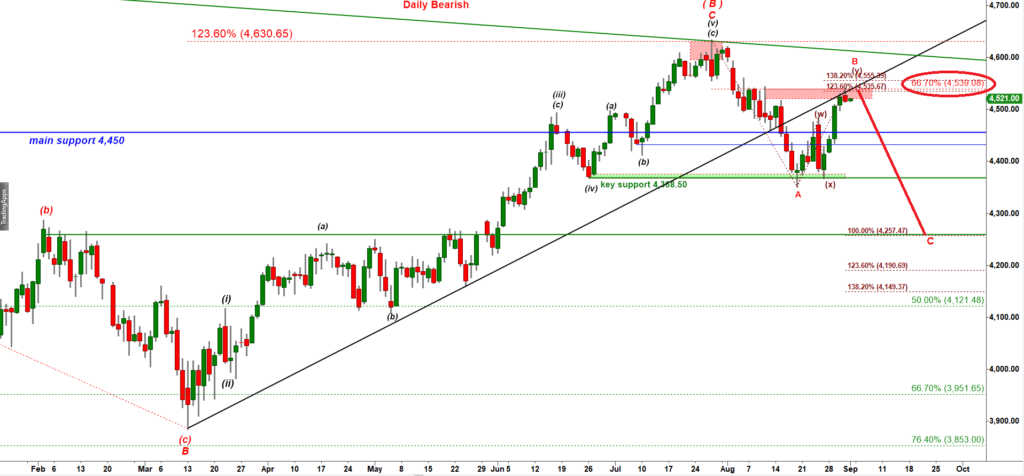 I really like how price broke under support of the trendline and then bounced hard to test that line from below. So far price stopped right at the critical resistance, a 66.7% retracement of the August decline: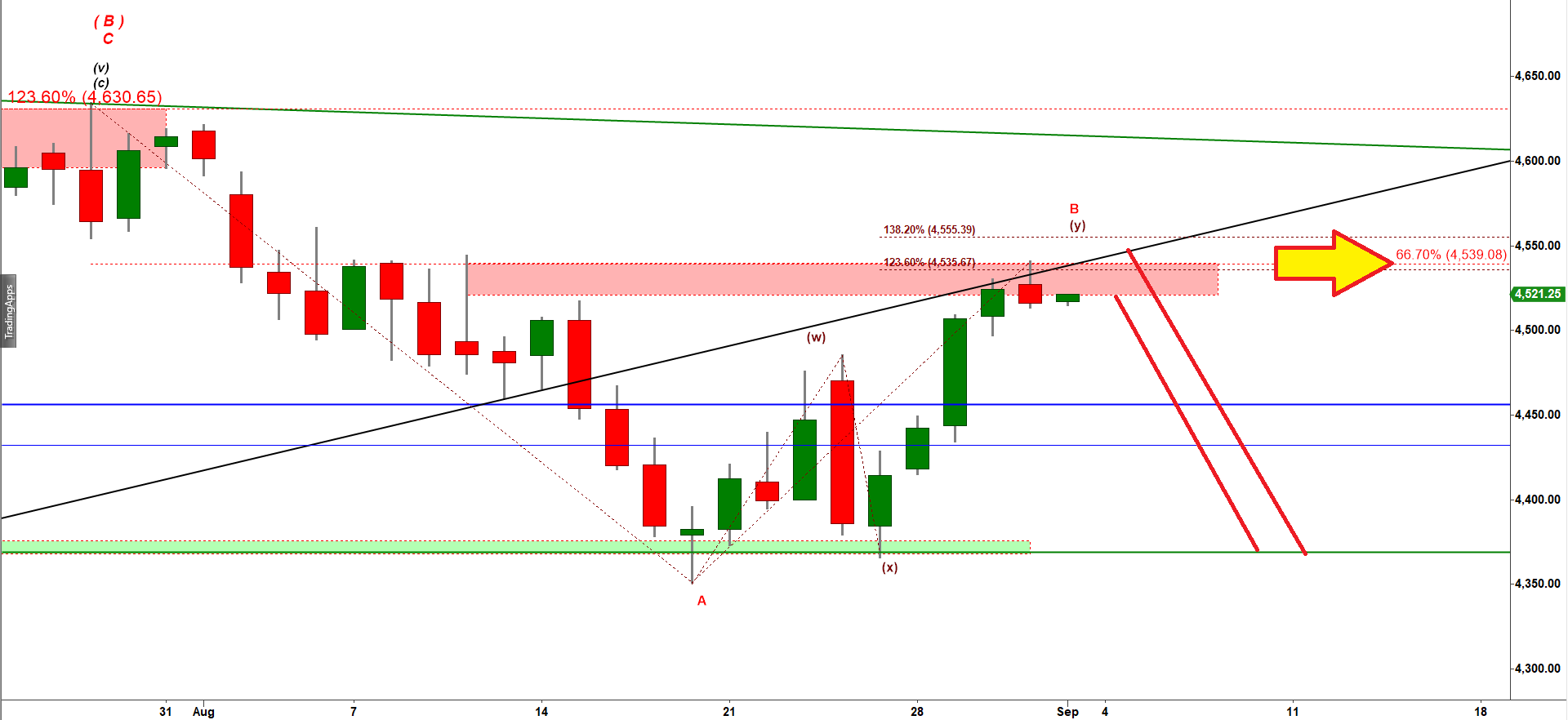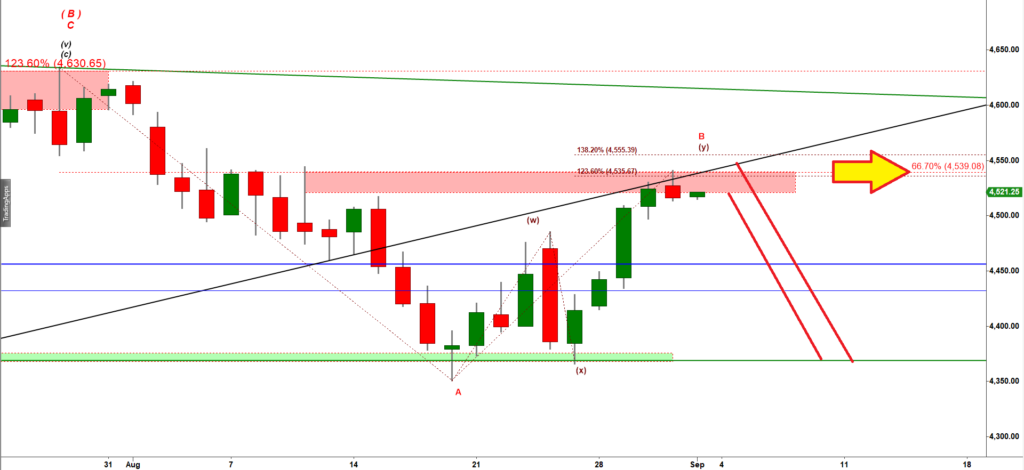 We can tolerate a momentarily spike over that level but any consolidation over 4,540 would be a very strong sign of invalidation of that bearish count.
The second leg up in a subwave (y) looks pretty much completed and hit the Red Target box: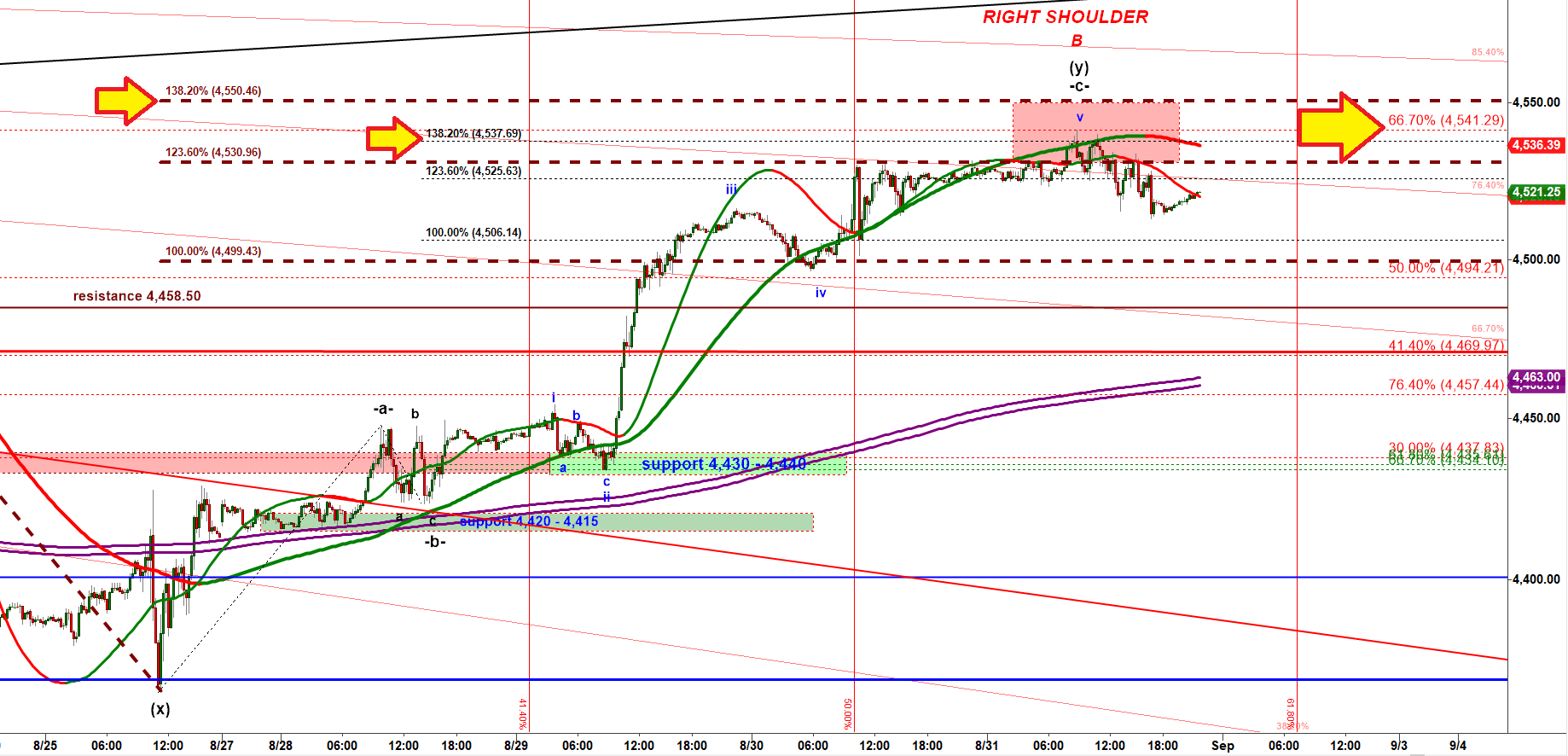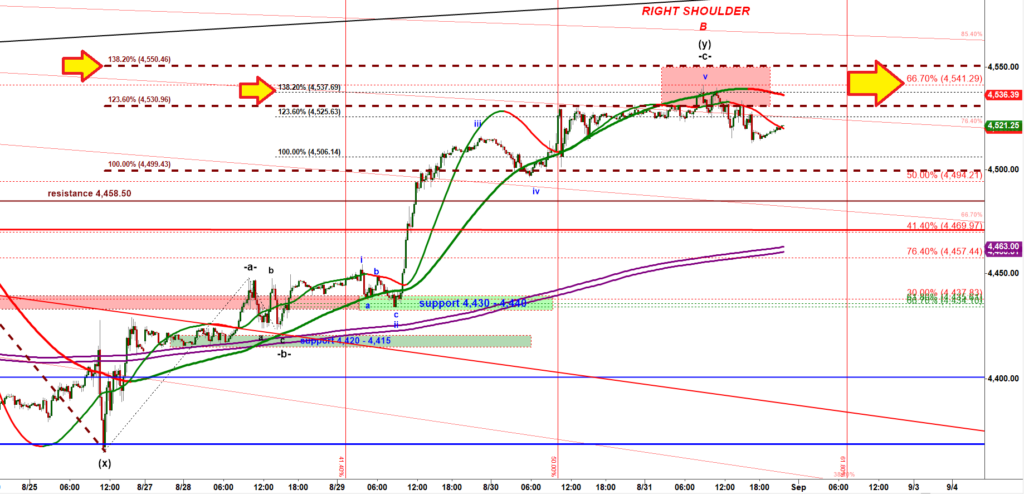 Tomorrow morning we expect release of Non-Farm Payroll data. Note those NFP days are normally as volatile as FOMC or CPI days. Therefore, I will not be surprised to see a short lived spike up to 4,545, another higher high. That bearish count allows that spike but to keep that bearish wave count alive such a spike is supposed to get brutally faded.
The first target / magnet for a move down is 4,500 – 4,495, the low made by the previous corrective pullback in a micro wave iv down. Bears have to violate that level to confirm that some top has been made. Note, that its very likely that a violation of 4,500 level would be followed by a corrective bounce making a lower high.
In conclusion: either ES spikes tomorrow morning to 4,545 or it made the top today, I would expect it to test 4,500 – 4,495 support until close of Tuesday.