$NQ #NQ-mini #trading futures #Elliott Wave #trading strategy
In my previous update on NQ-mini futures I noted that it dropped to the Green Traget box: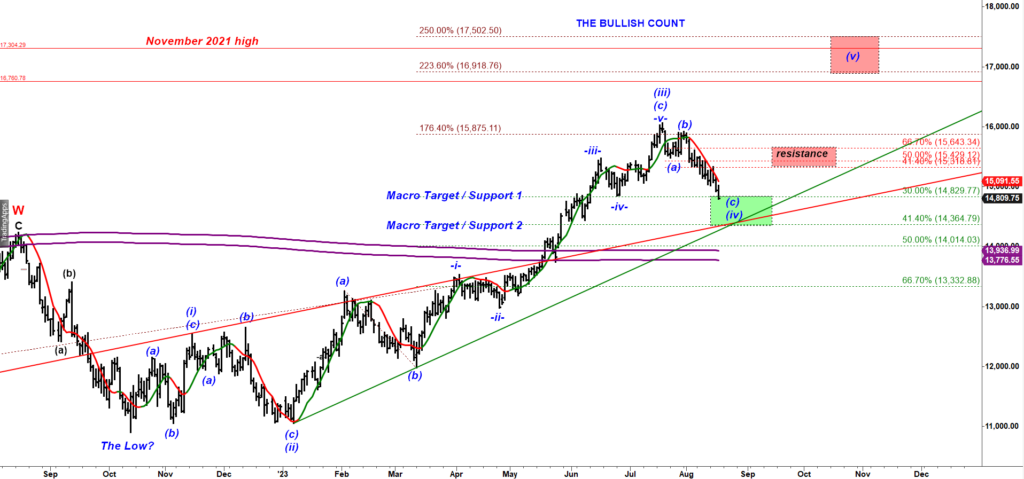 My forecast was:
"I expect to get at least a corrective a-b-c up bounce to test the Red Box. If bulls manage to break over the Red Box they would be able to push NQ to a new high of the year in a wave (v) up."
This is how that Daily chart looks now: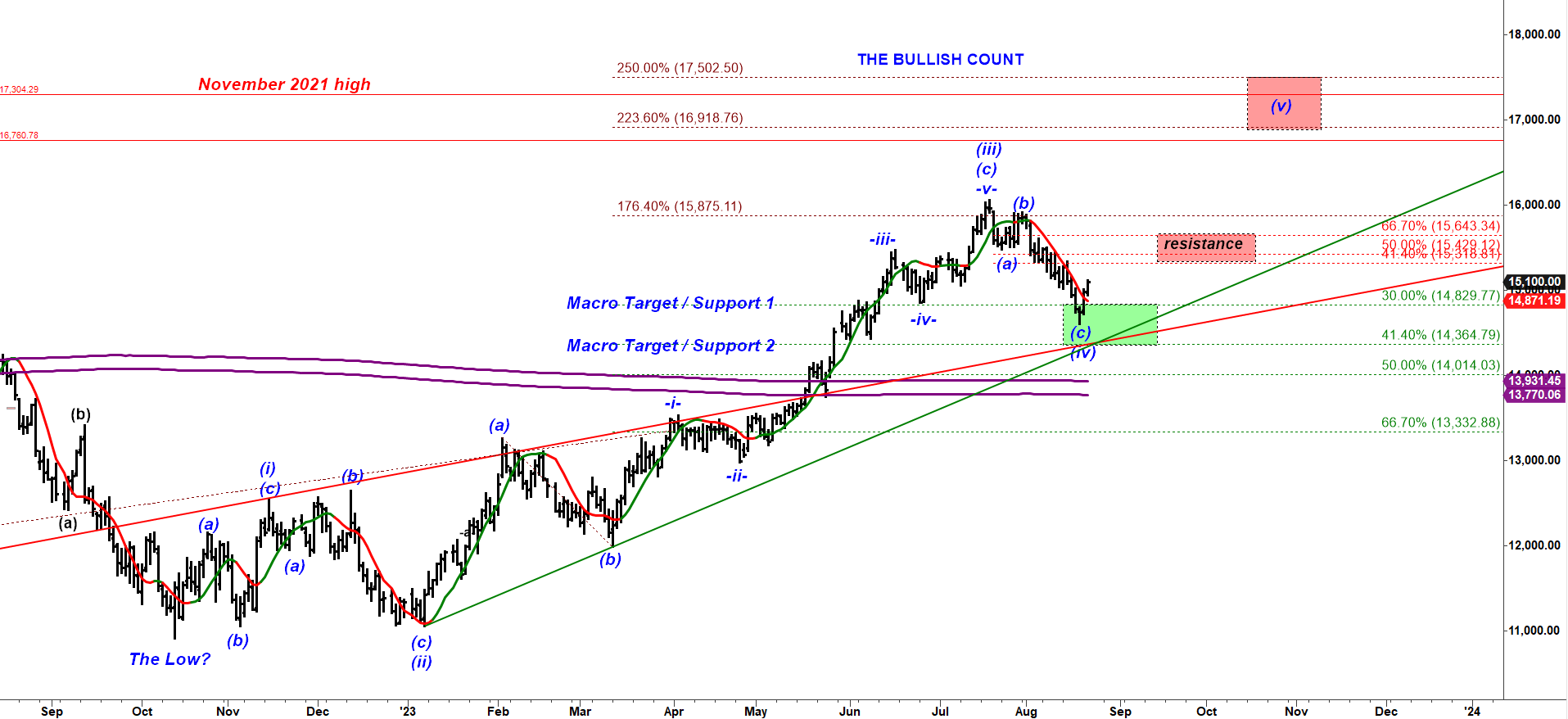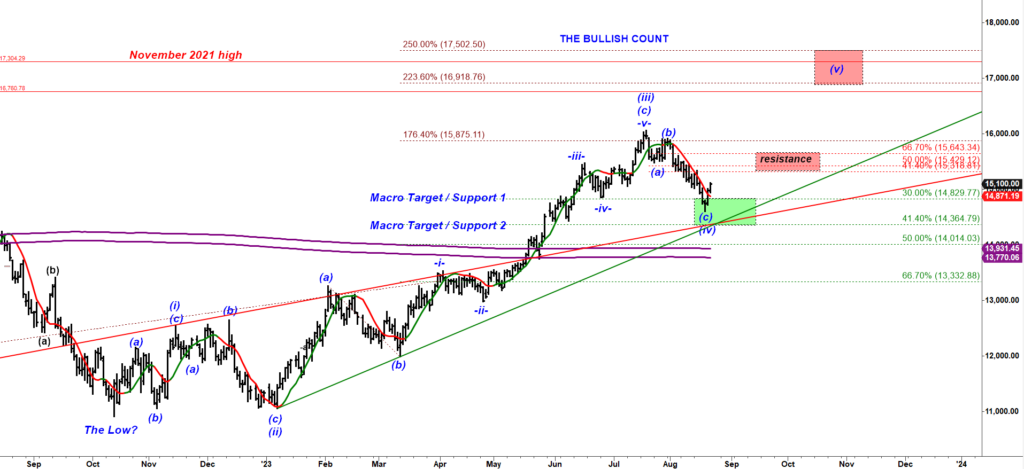 Now let's switch to a 120 min chart: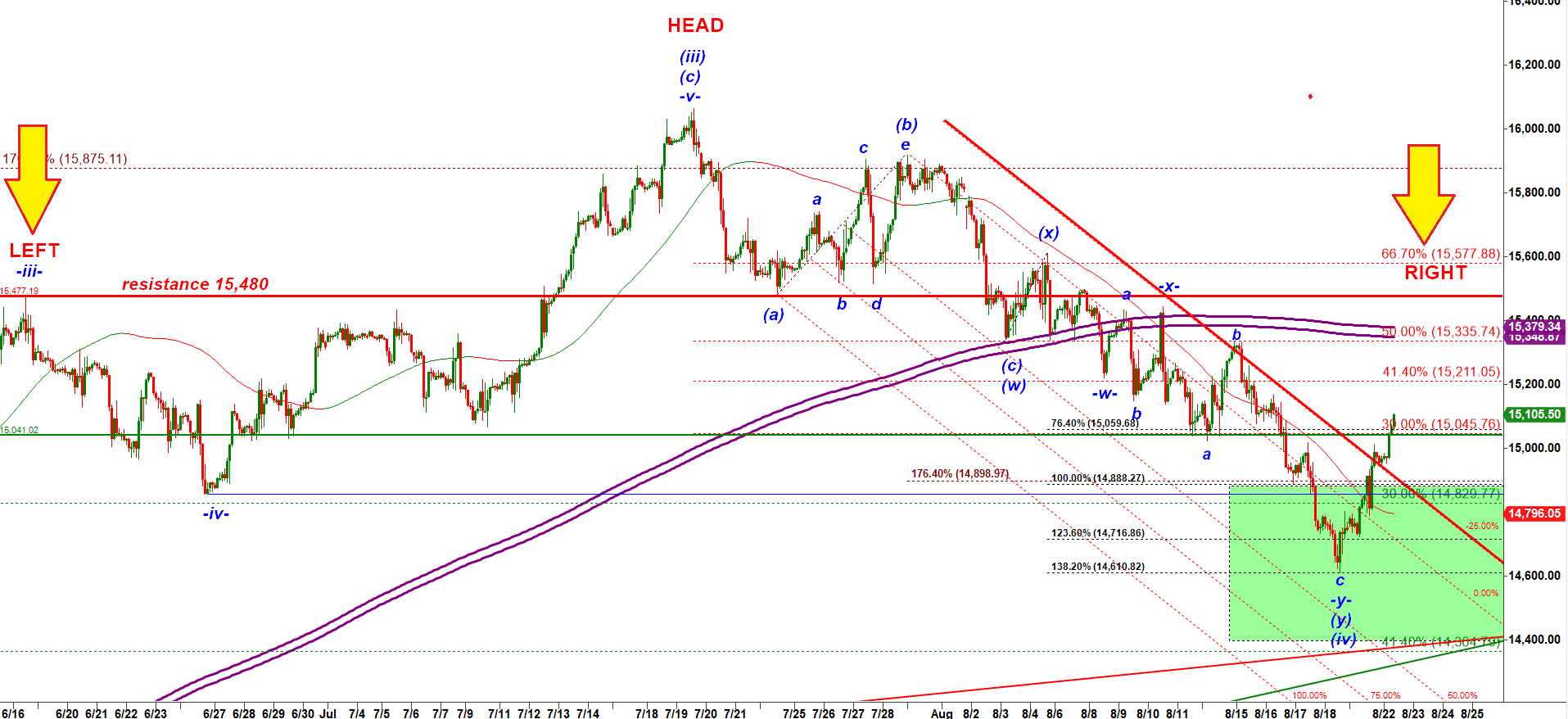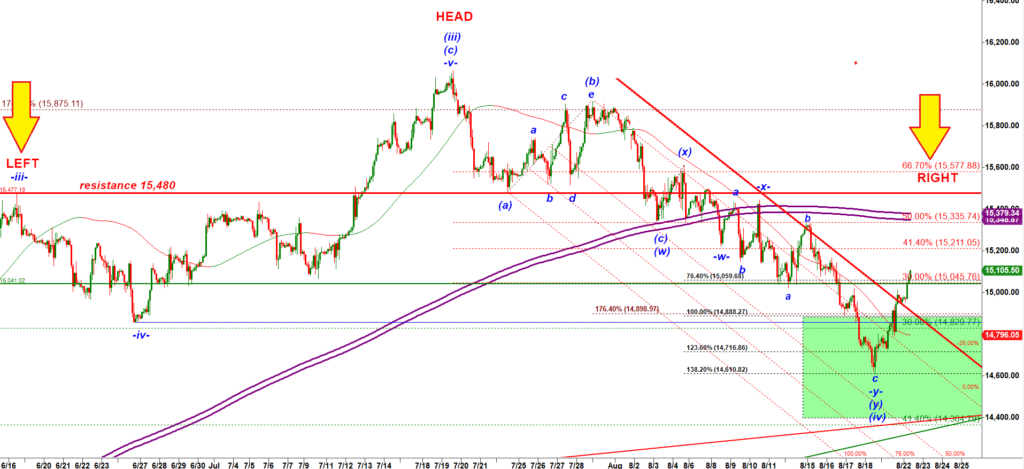 On Friday bears pushed NQ deep into the green box and now it popped up out of that box as a ball that was pushed under the water. Bears will be watching for a huge Head and Shoulders pattern. To complete that pattern we need to get this bounce to get higher up to 15,480 (see the wave -iii- up that topped in mid June labelled "LEFT").
The daily chart shown above argues for that move up to be a part of a new rally in a wave (v) up that targets new higher highs of 2023 year.
But if bulls fail to push NQ over the 66.7% retracement of the August decline that would be a textbook short setup. Look how a similar rally failed in 1929 and what happened next: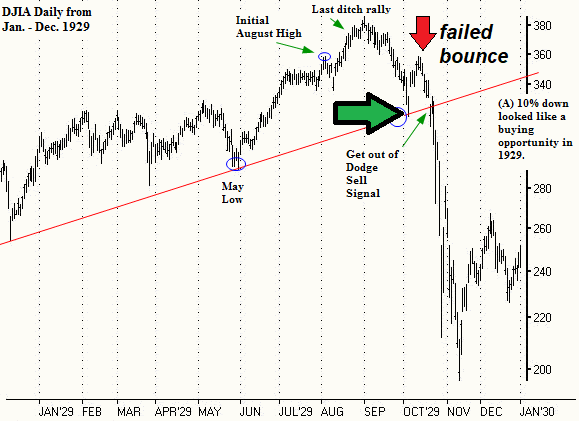 You can see the same long term uptrend line that stopped the decline in late Sep 1929. Then bulls turn the Dow Jones index up strongly and produces a five day up bounce that retraced slightly more than 50% of the September decline. Then suddenly bulls run out of gas, bears stepped in, turned NQ down and that time they did not have any problems to break under the support of that blue trend line.
This is why I added that lower red box with the word "resistance" to the Daily NQ chart. If bulls fail to push NQ over that box bears will get a decent macro short setup for a large drop.
Now lets dive down to a micro 15 min chart: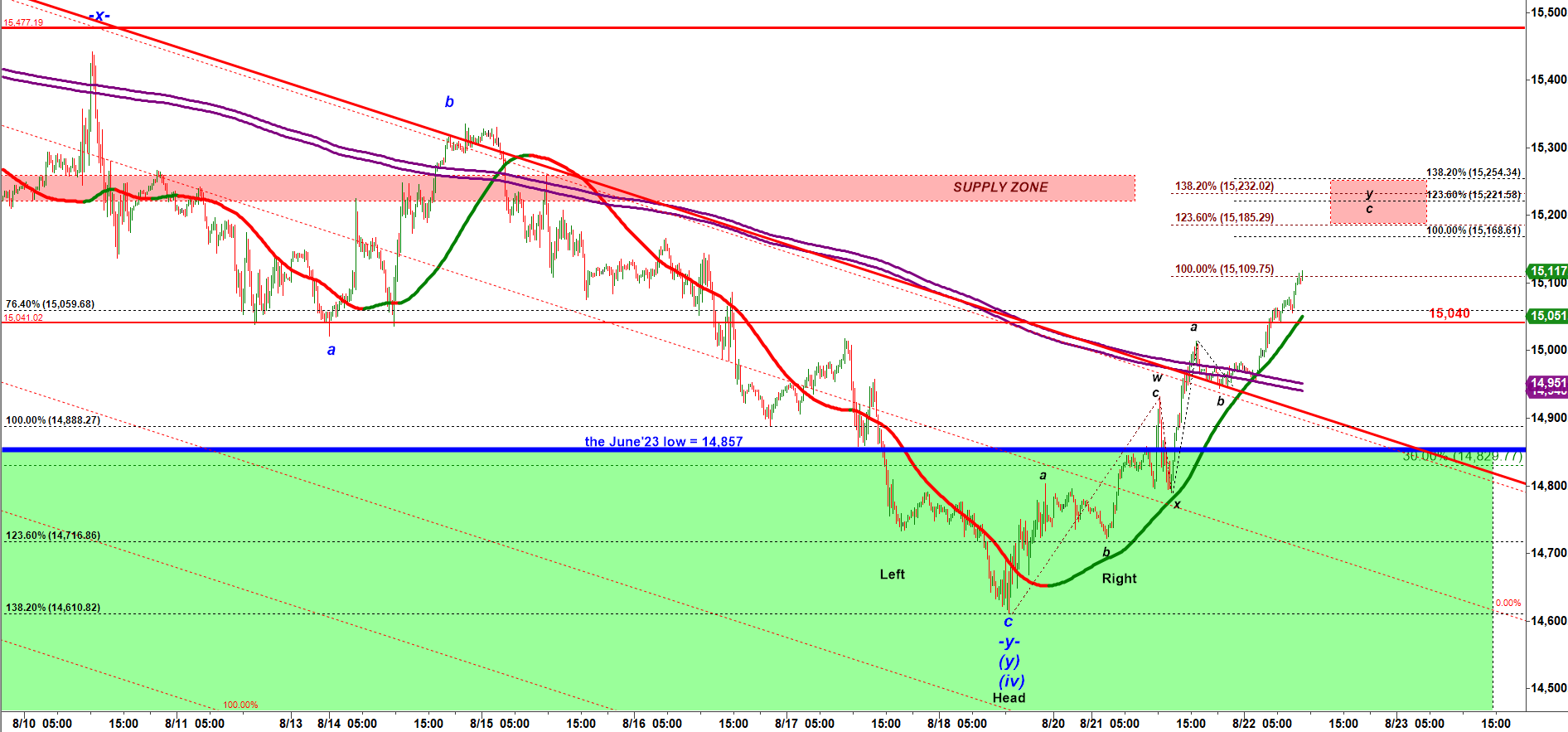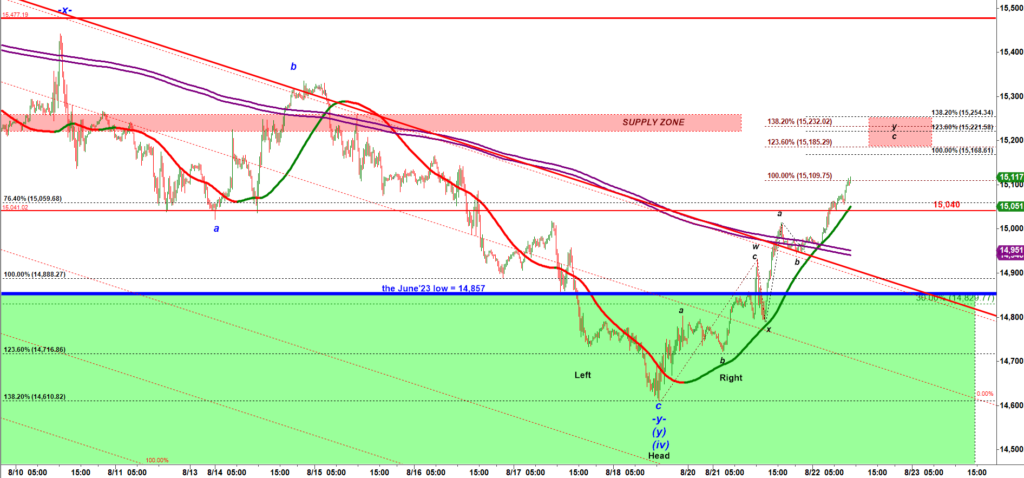 If we zoom-in to a 15 min chart, we will see the Double Three w-x-y corrective structure. This overnight move up could be the final squiggle of that structure. So far it tagged a widely watched 100% ext of the wave w up. I think bulls can push NQ higher up to the Red Box before bears get a chance to turn it down.
But if you look at the 120 min chart shown above you can see that the big resistance is located much higher, at 15,335 – 15,480. Therefore, this move up could be only part of the whole bounce.