$es #es-mini #trading setup #Elliott Wave
My macro count has not changed for months. I continue to consider the move down that bottomed in Oct 2022 as the first leg down in a macro (A) down, (B) up, and (C) down structure: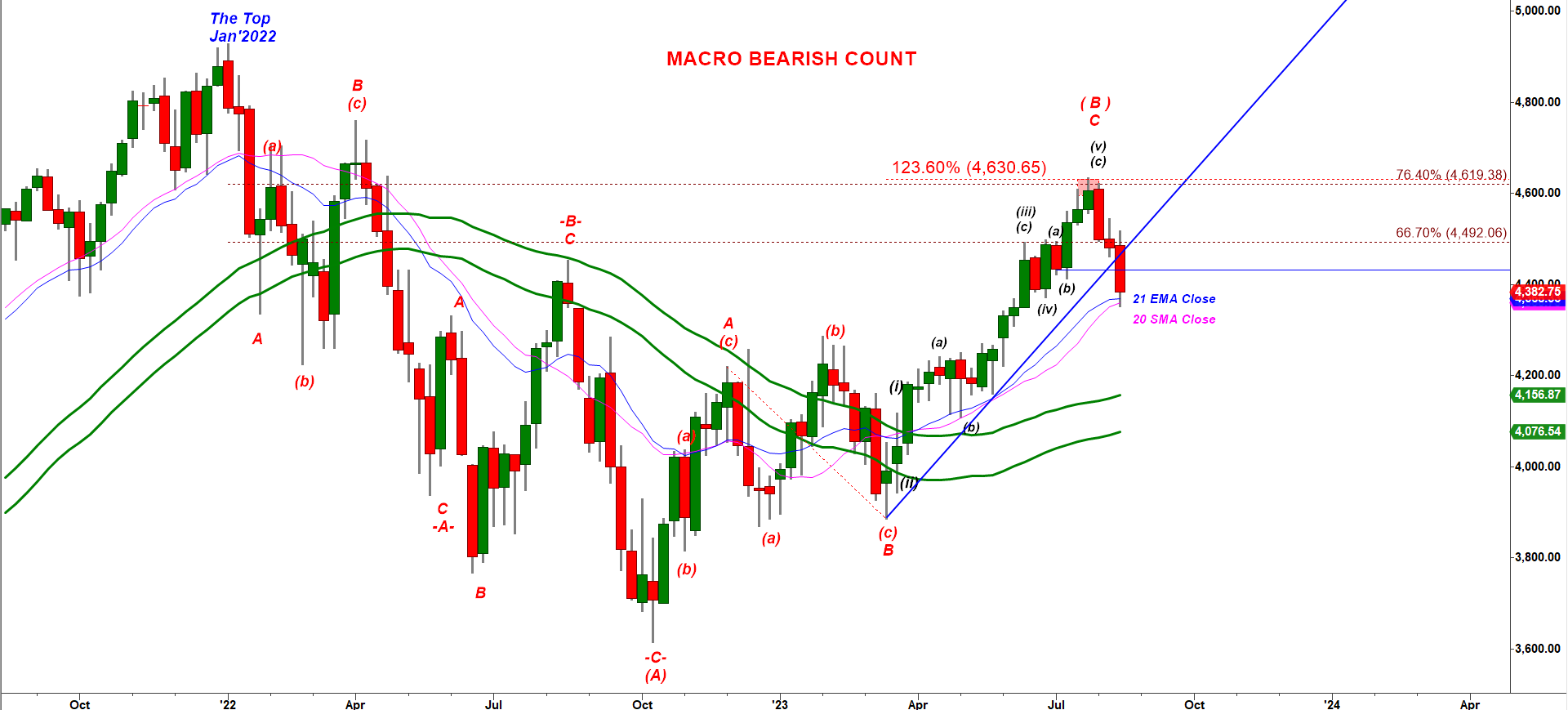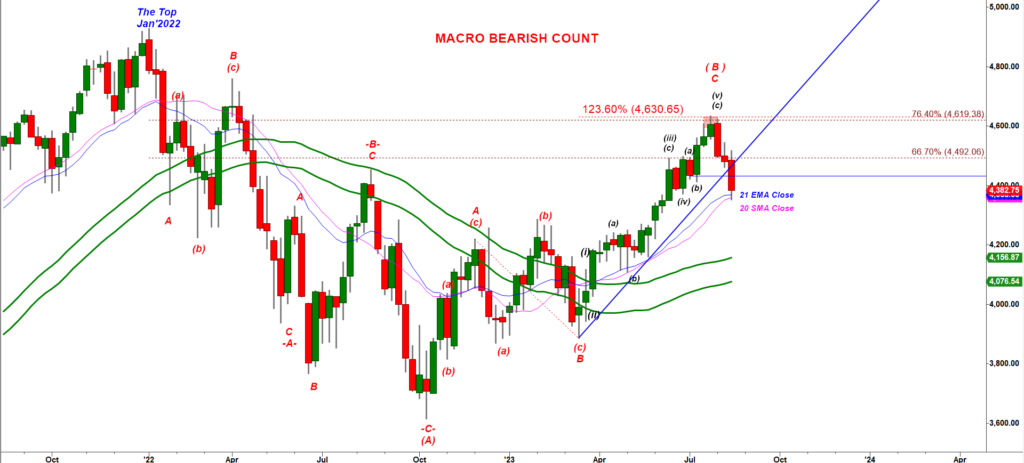 I consider the 2023 rally as a corrective wave (B) up that most likely topped in July.
According to that count, this decline is the beginning of a new large leg down in a wave (C) down.
Interestingly the move down off the July 2023 high stopped at a widely watched level, a 21 EMA / 20 SMA on a weekly chart. Bears can undershoot those moving averages but then we should get a nice bullish bounce off those MAs.
Ideally I would like bulls to produce a corrective bounce up to the Red Box to set up a stage for another stronger decline in a wave C down.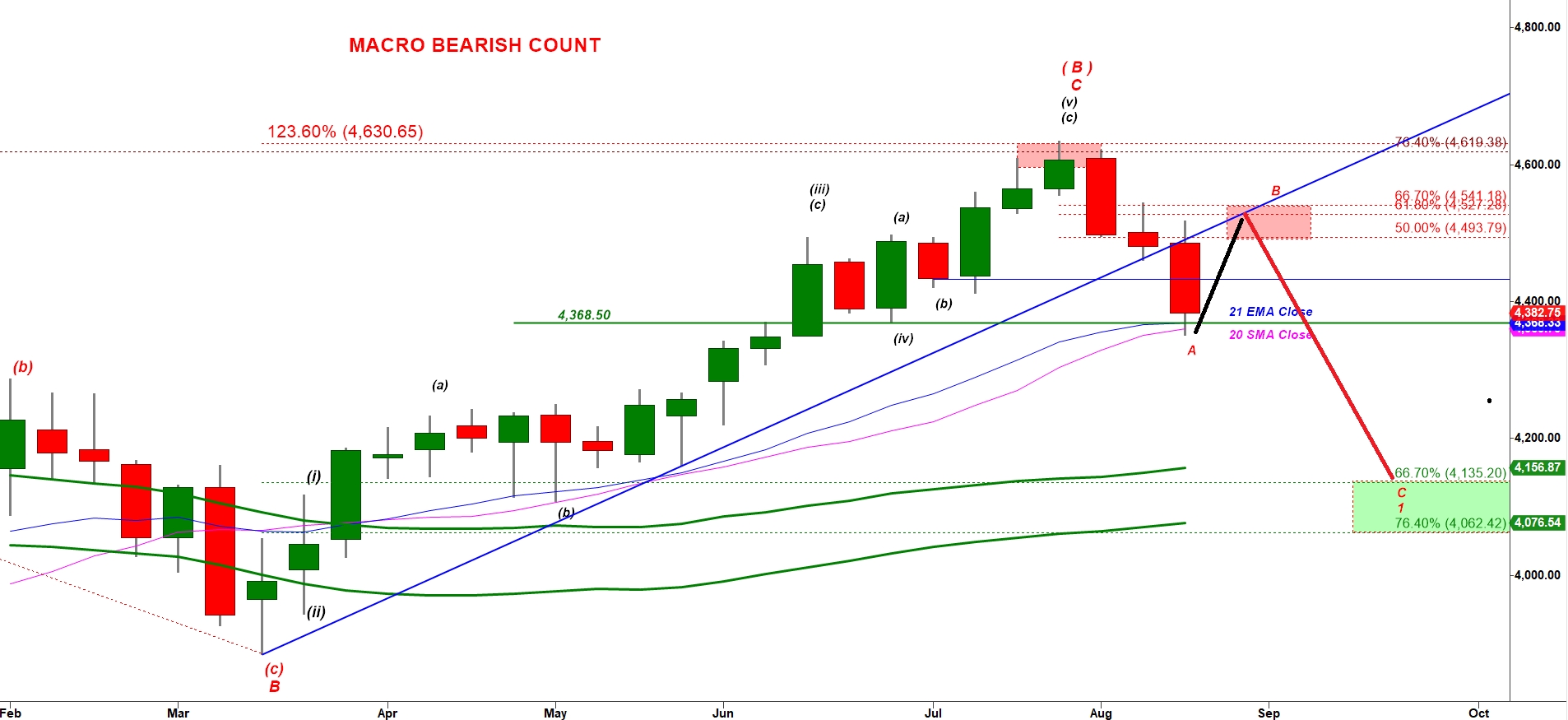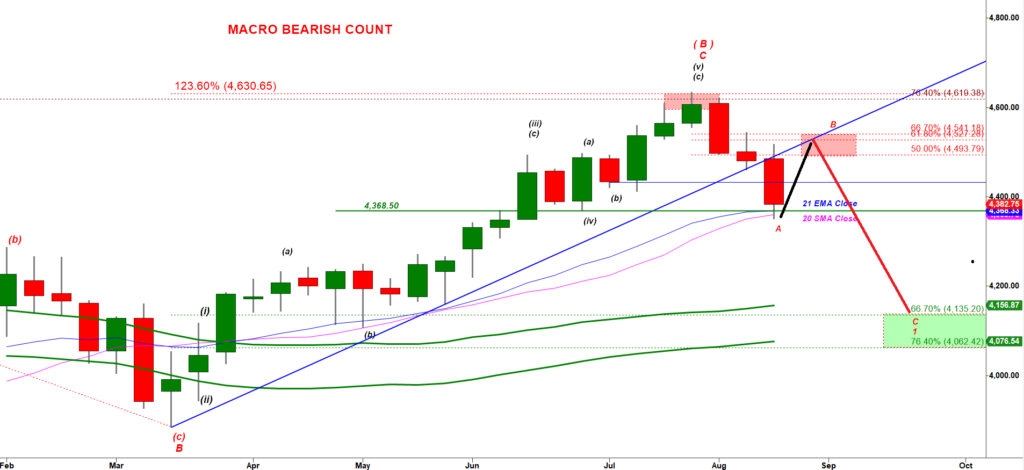 Normally, when bears break under such strong trendlines like that blue one we get a bounce re-testing it from below.
Let's switch to a daily chart of ES-mini: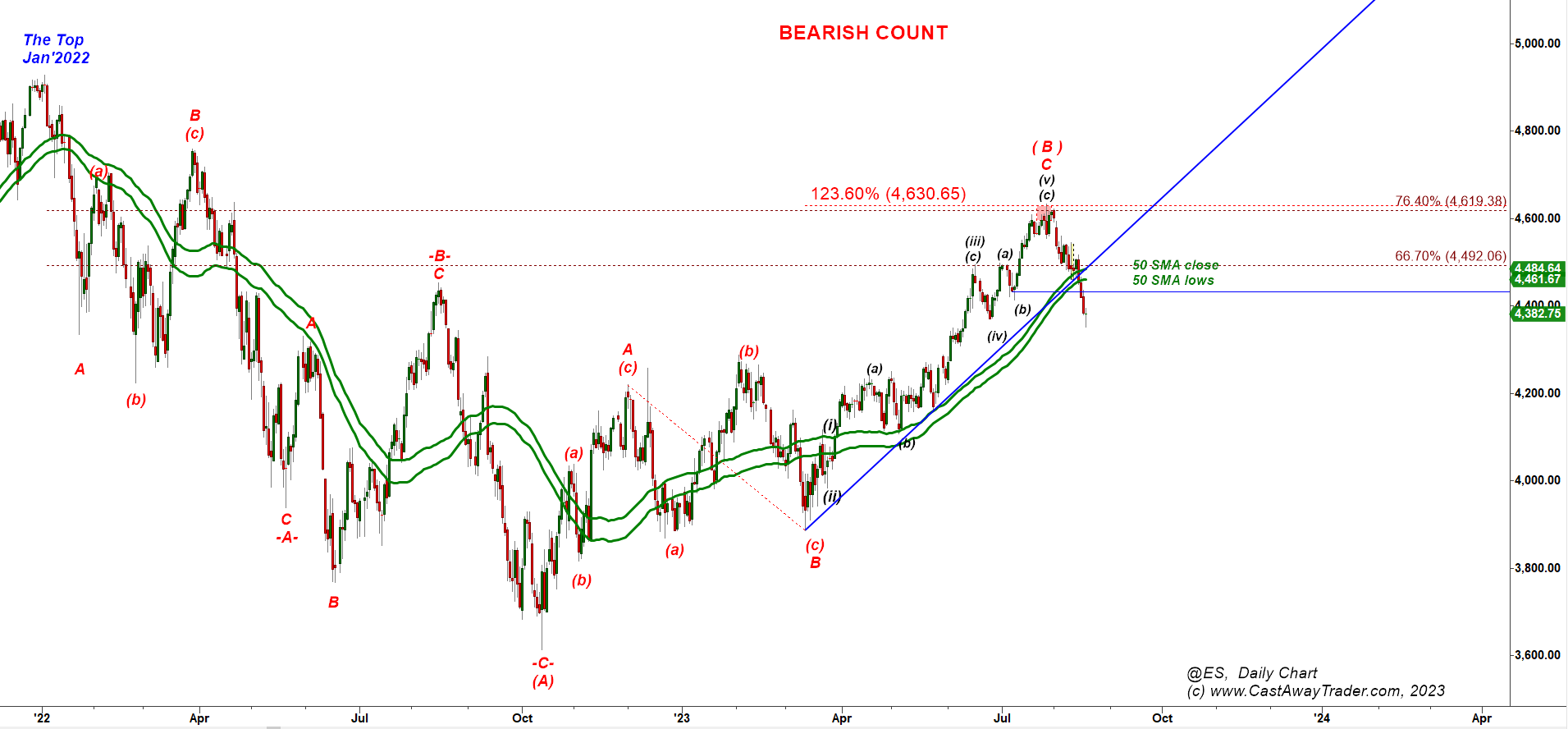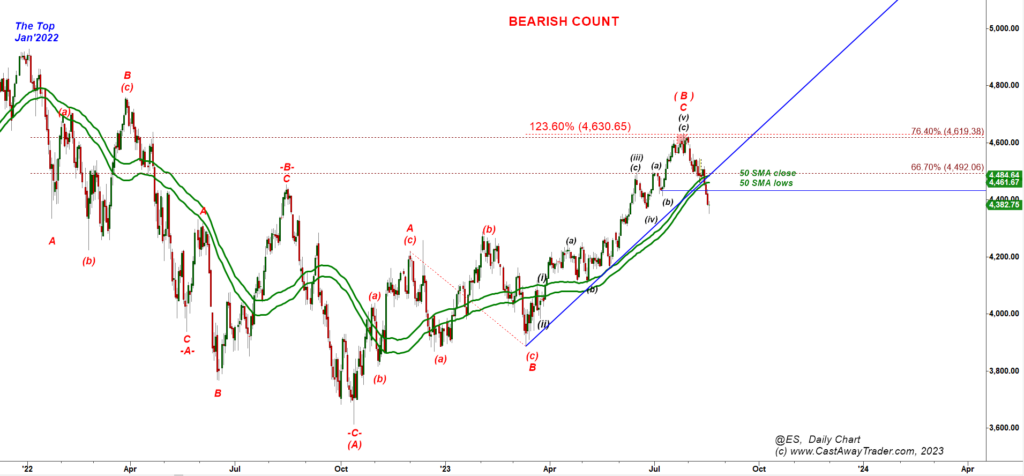 Note that this August decline sliced under the upward sloped 50 MA (the double green line). Again more often than not such a breakdown is followed by a bounce back up to re-test the 50 MA from below.
For example, note how the initial Jan'22 drop was followed by a bounce up to the 50 DMA: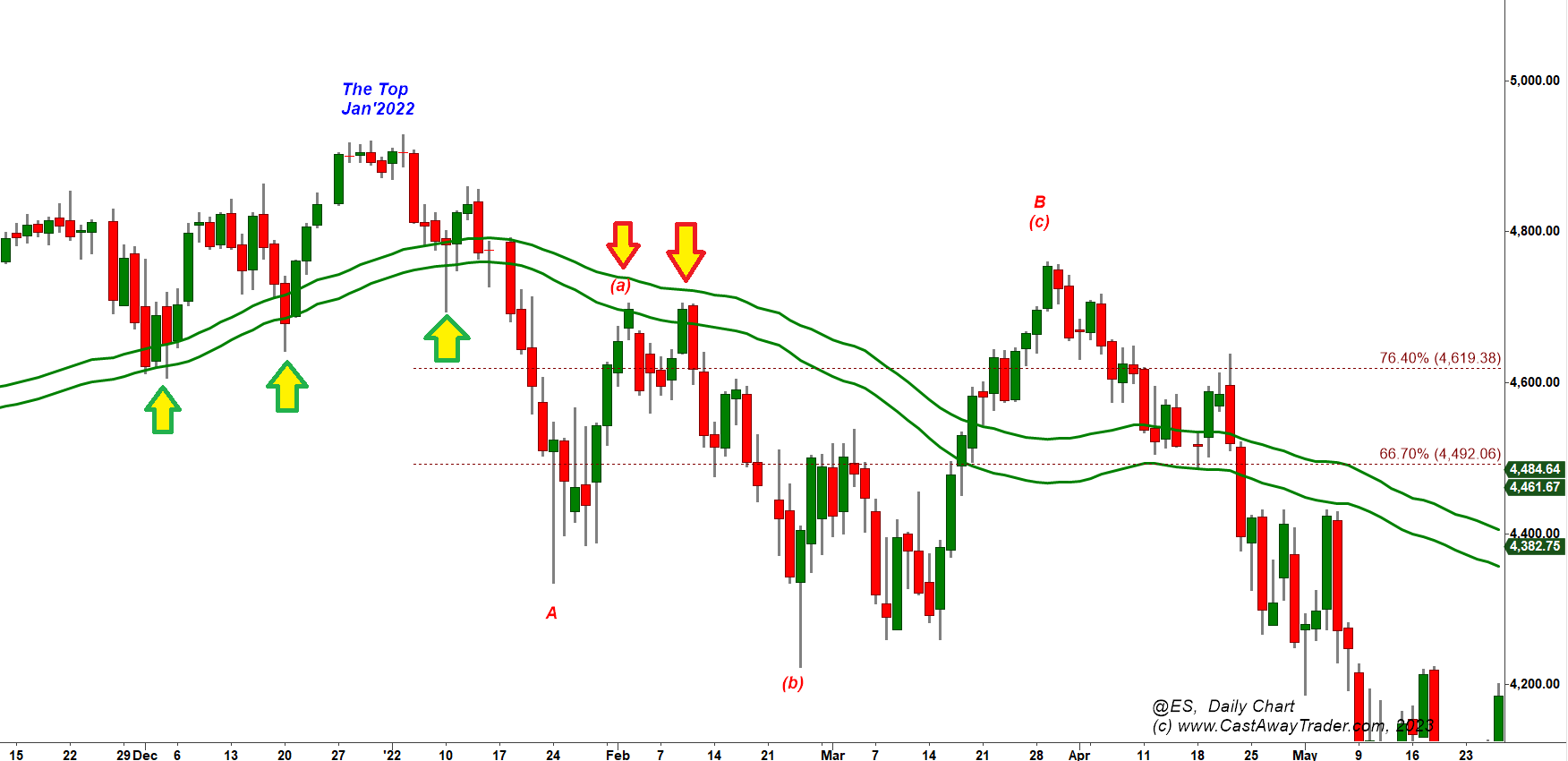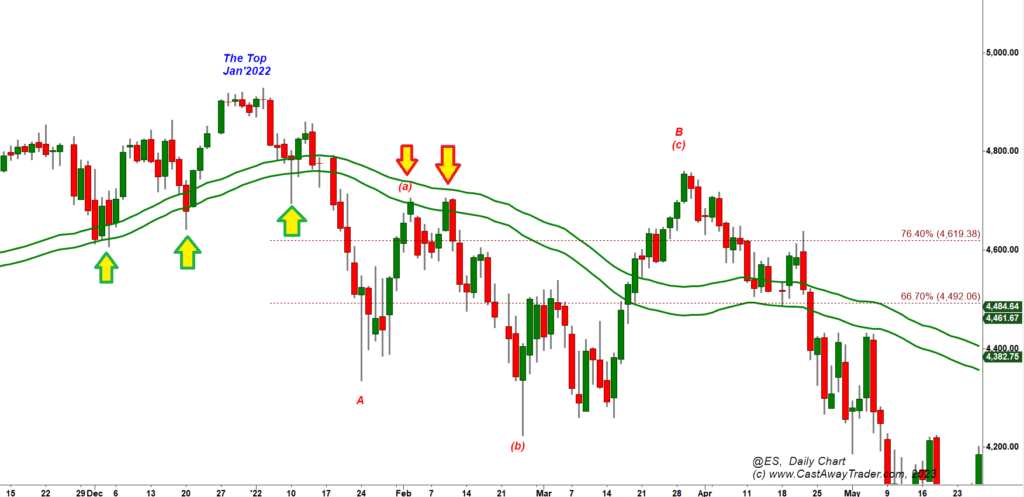 Now let's zoom in to a 240 min chart.
Here we have un uncertainty about whether the first move down off the potential July 2023 top actually bottomed.
We have two scenarios, (i) a bullish and a (ii) bearish.
Let's start from the (i) bullish micro: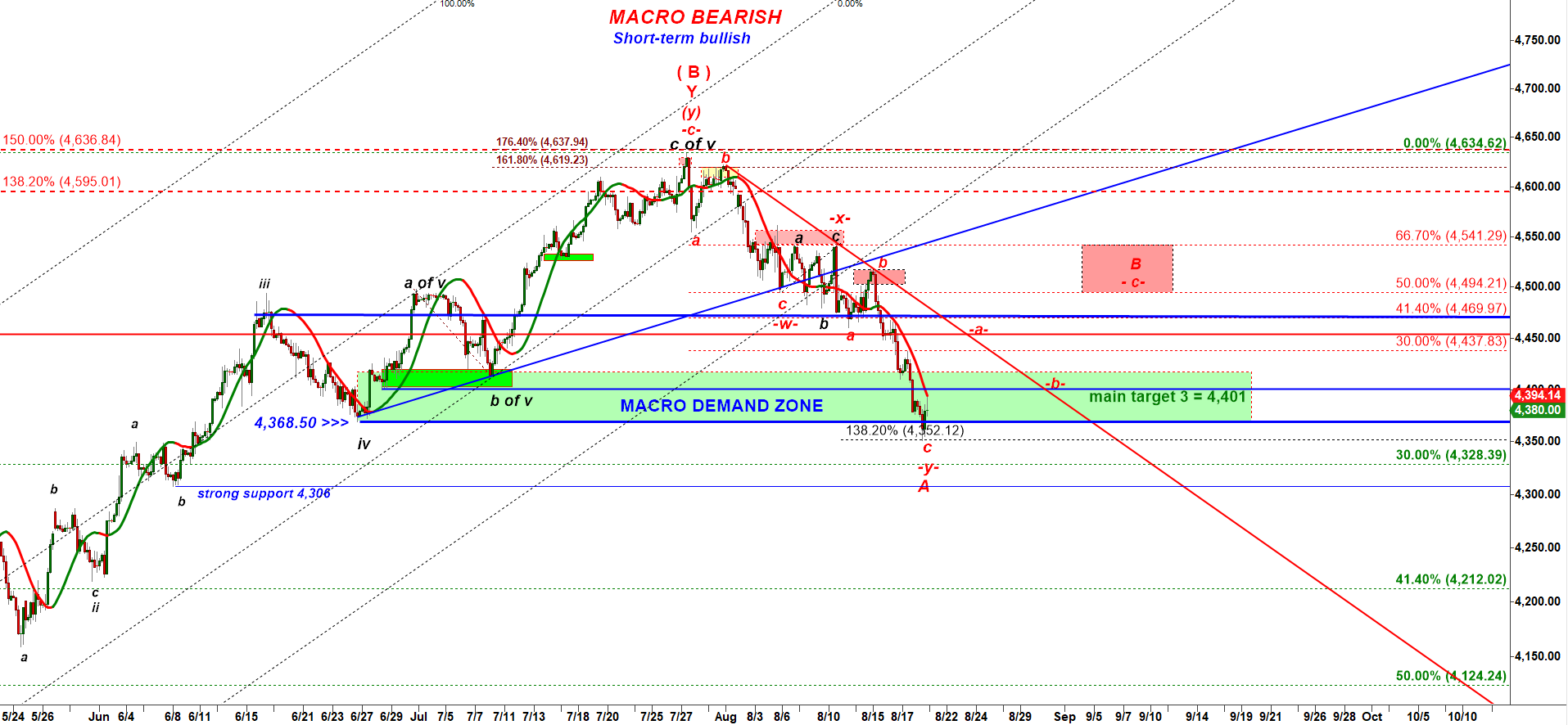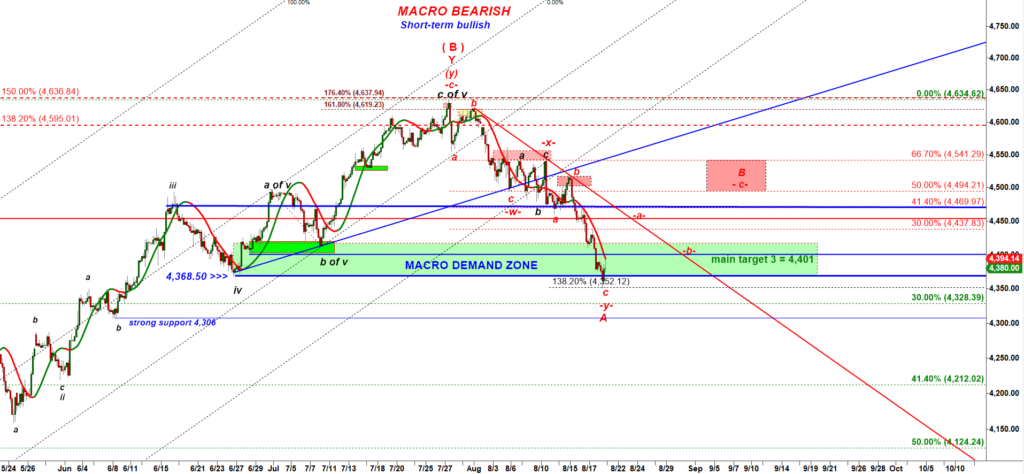 That bullish count argues that the decline in a wave A down bottomed and a corrective bounce in a wave B up has started.
Now let's look at the (ii) bearish macro path: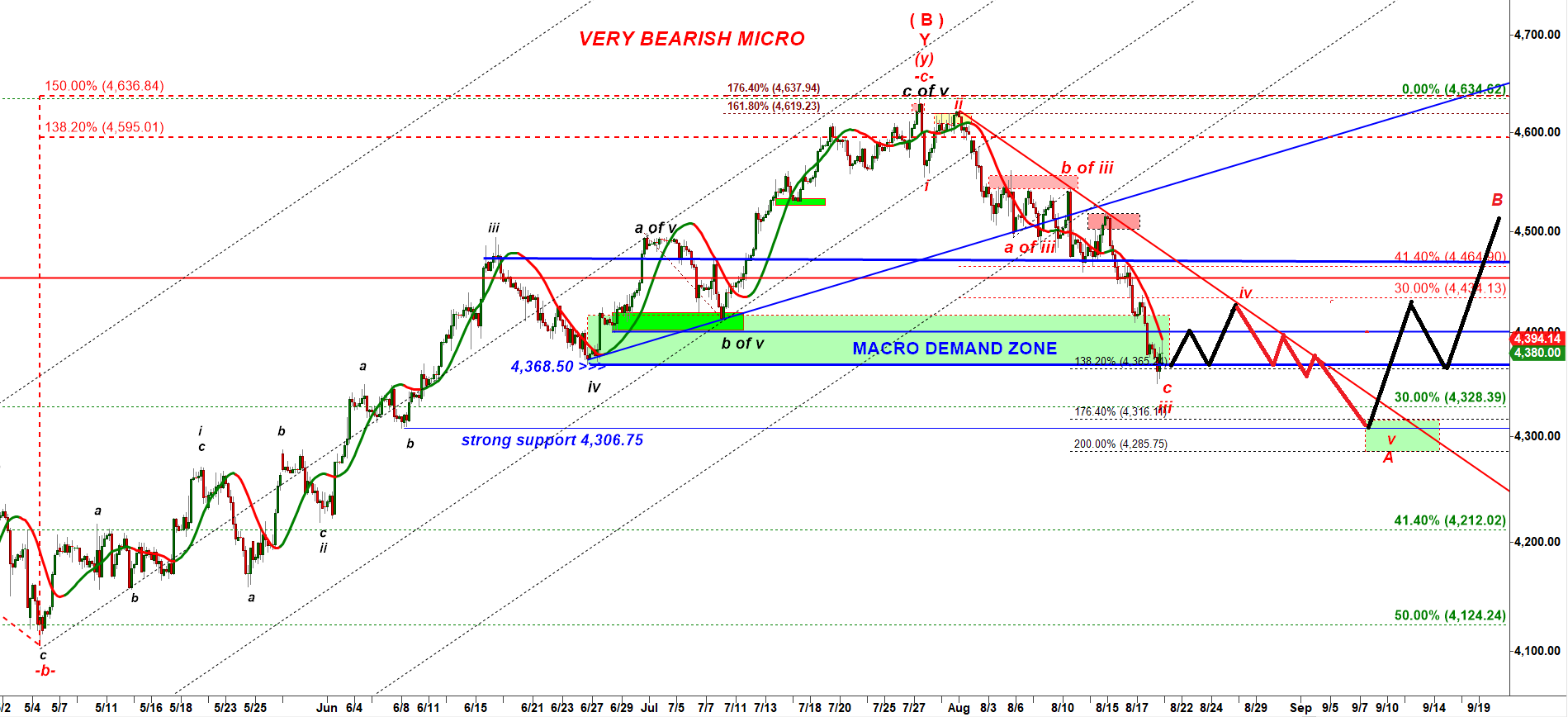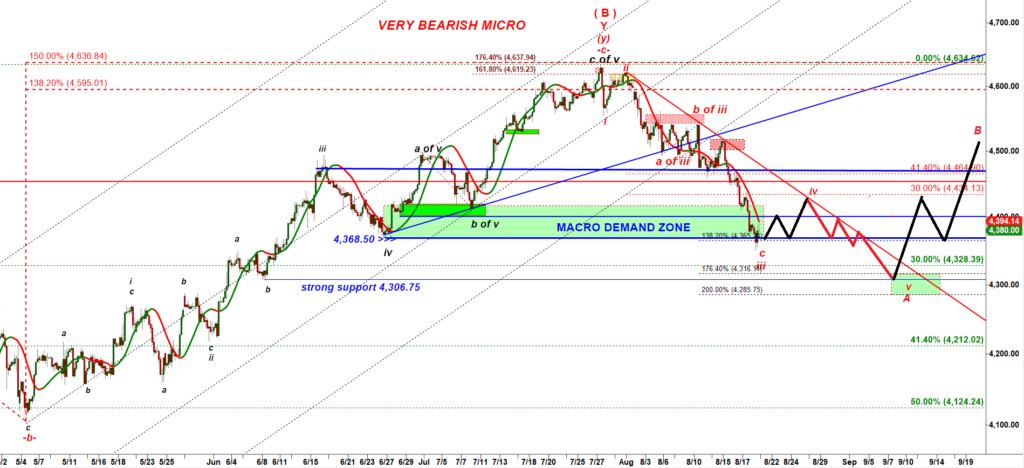 The low ES-mini made with an exhaustive gap down on Friday could be only a bottom of a micro wave ( iii ) down that should be followed by an (a) up, (b) down (c) up corrective structure of a wave (iv) up. As you can see we have already got the red down trend line that should put a lit on the next bulls' attack. In conclusion, if we get an a-b-c up bounce to the declining red trend line I would consider it as a short setup.
BONUS: Micro forecast for Sunday – Monday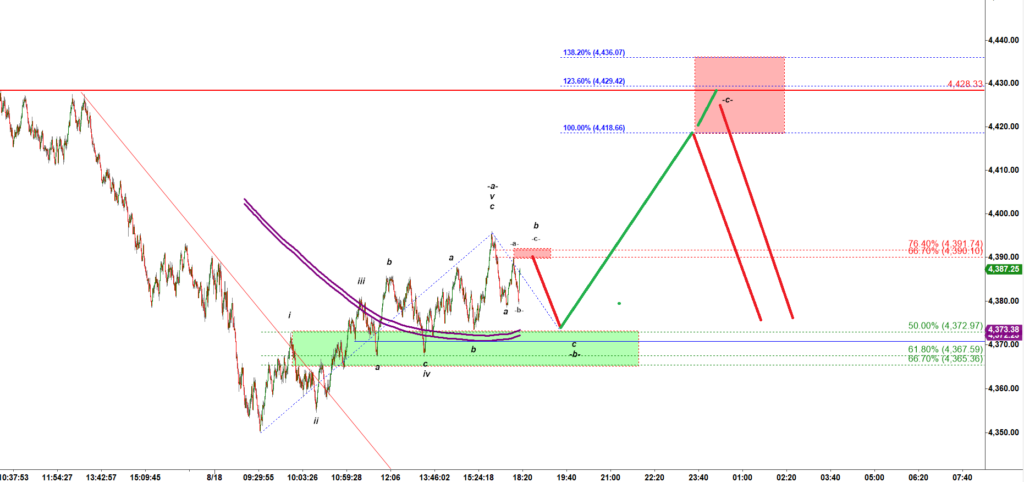 If we get an a-b-c move down off the micro high made on Friday testing the micro Green Demand zone that would be an attractive setup for another micro rally targeting the Red Box.