$ES #ES-mini #trading-setup
Yesterday I shared a chart of ES-mini with three targets for this leg down: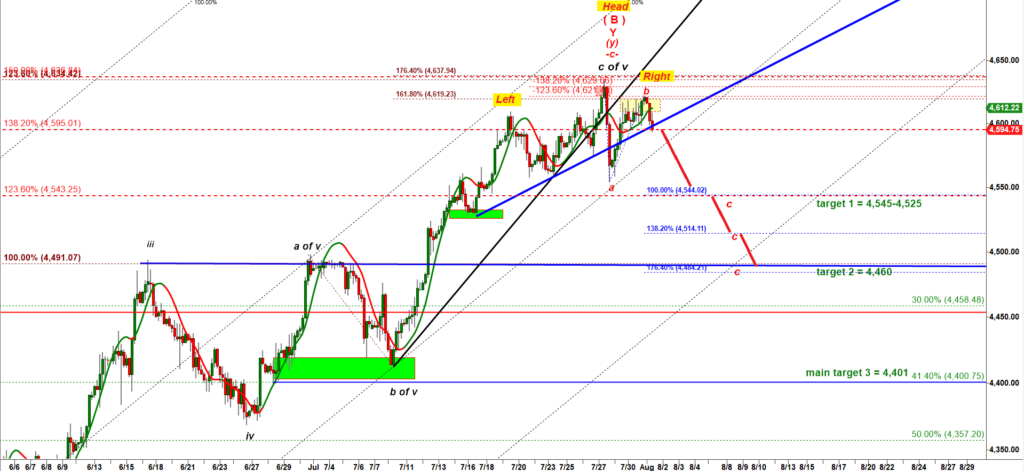 The target 1 was 4,545 – 4,525. ES-mini dropped to the upper edge of this target 1 today.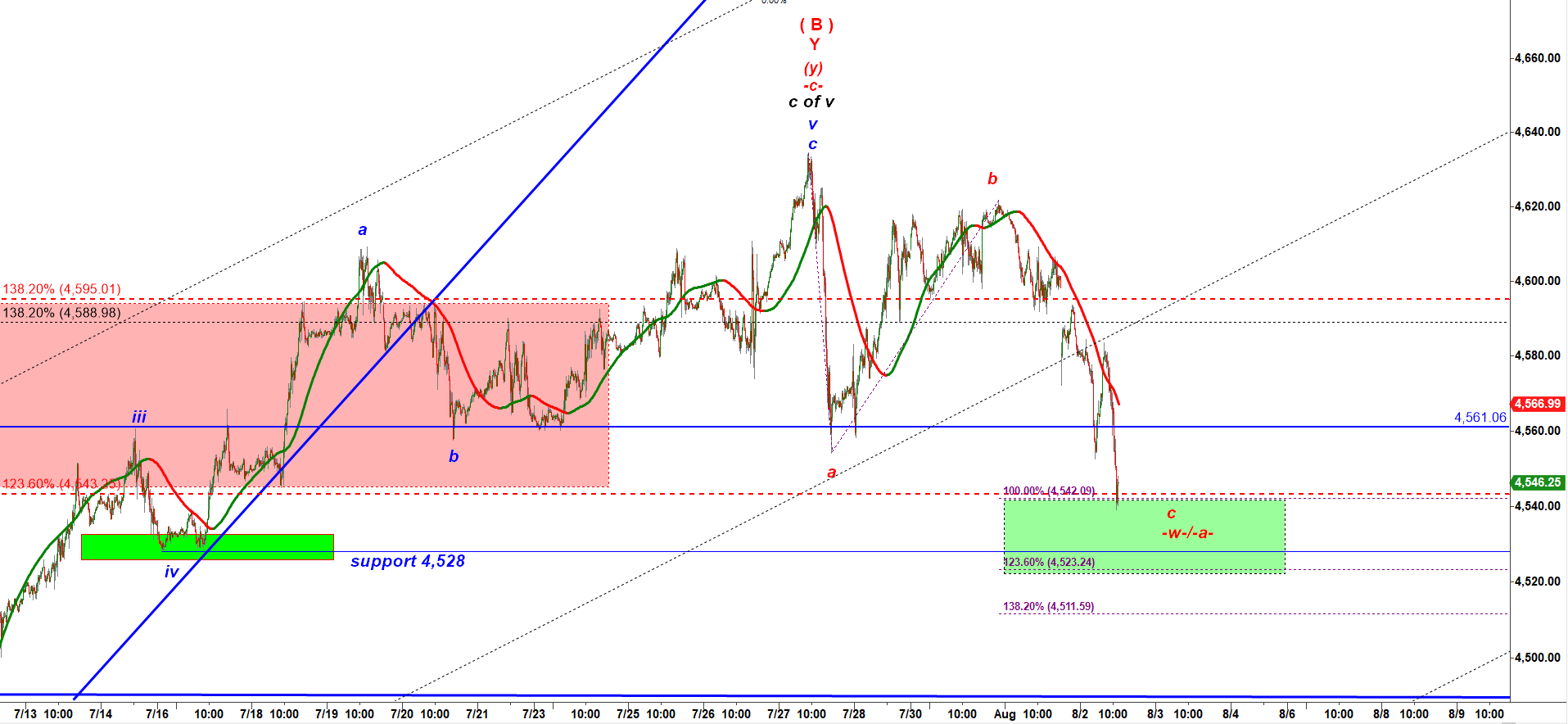 If you ask me where I am ready to buy for a bounce I would say at 4,528.
Note this is where a micro wave iv down, the previous pullback of one degree lower, bottomed.
The rule is: upon completion of a five wave up structure price quickly drops down to the low of the preceding pullback, which is the low made by a wave iv down of one degree lower.
That low becomes a magnet and simultaneously a strong support.
I expect a large a-b-c up corrective consolidation off the target 1 4,545 – 4,525.