$ES #ES-mini #trading setup #Elliott Wave
In the previous update I explained that "almost every bearish reversal is shaped as Head and Shoulders pattern". I shared expectations for upcoming bullish bounce that would stumble upon resistance 4,594-4,606: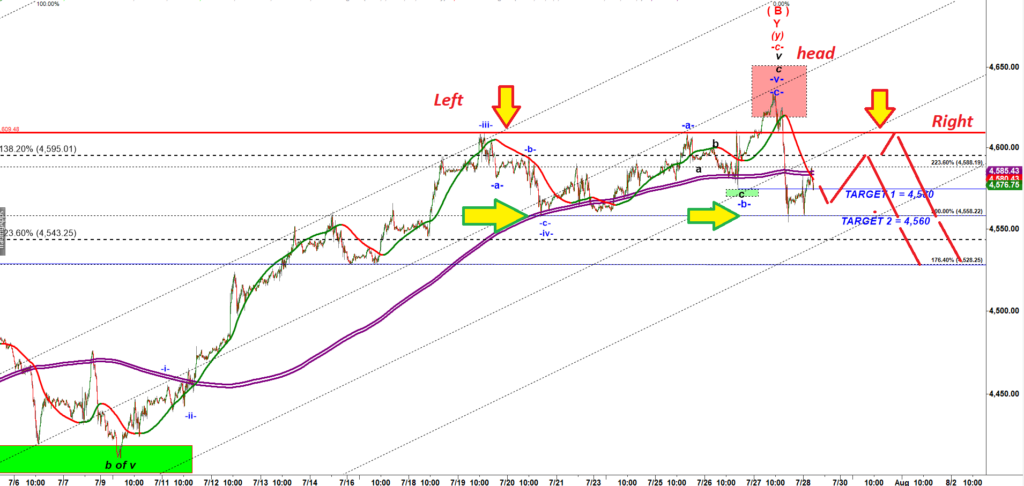 This is how that chart looks like now: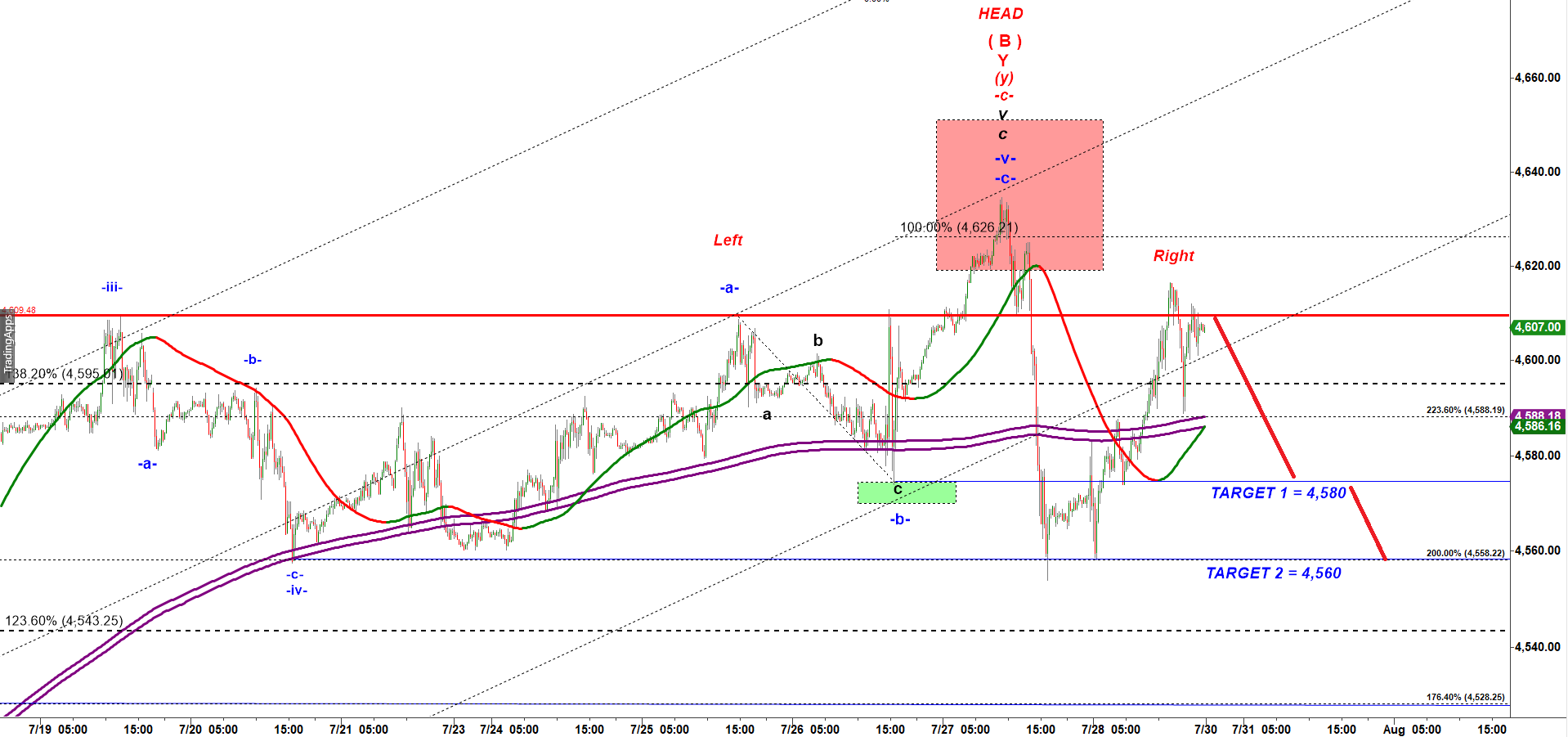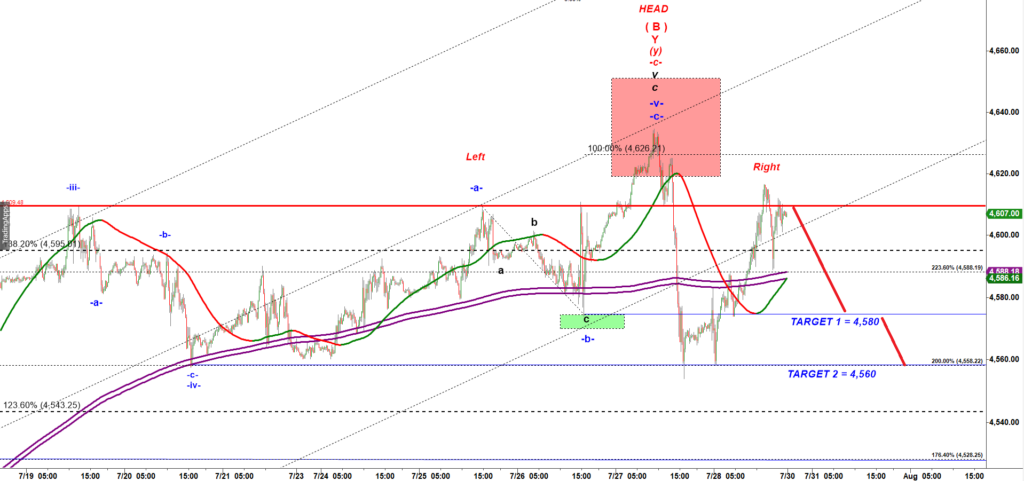 ES-mini 240 min chart
ES rallied wildly and overshot the ideal resistance at 4,606. However bears managed to push ES down under the resistance at close.
As a result we closed the week with a bearish Head and Shoulders reversal pattern. That pattern provides bears with a setup for a push down at least to retest the strong support 4,560 once again.
Note that 4,580 is a strong support. If we get a drop to 4,580 bulls will get an opportunity to turn ES up again and play an Inverse Head and Shoulders bullish reversal setup.
I will post a large weekend report on Sunday.