$ES #ES-mini #trading setup
Yesterday I concluded that in order to confirm the bearish count bears needed to step in and produce a strong bearish rejection.
In contrast, a gathering pattern right under 4,440 resistance would be a bullish sign. I think the bullish action this morning is an argument in favor of the bullish scenario: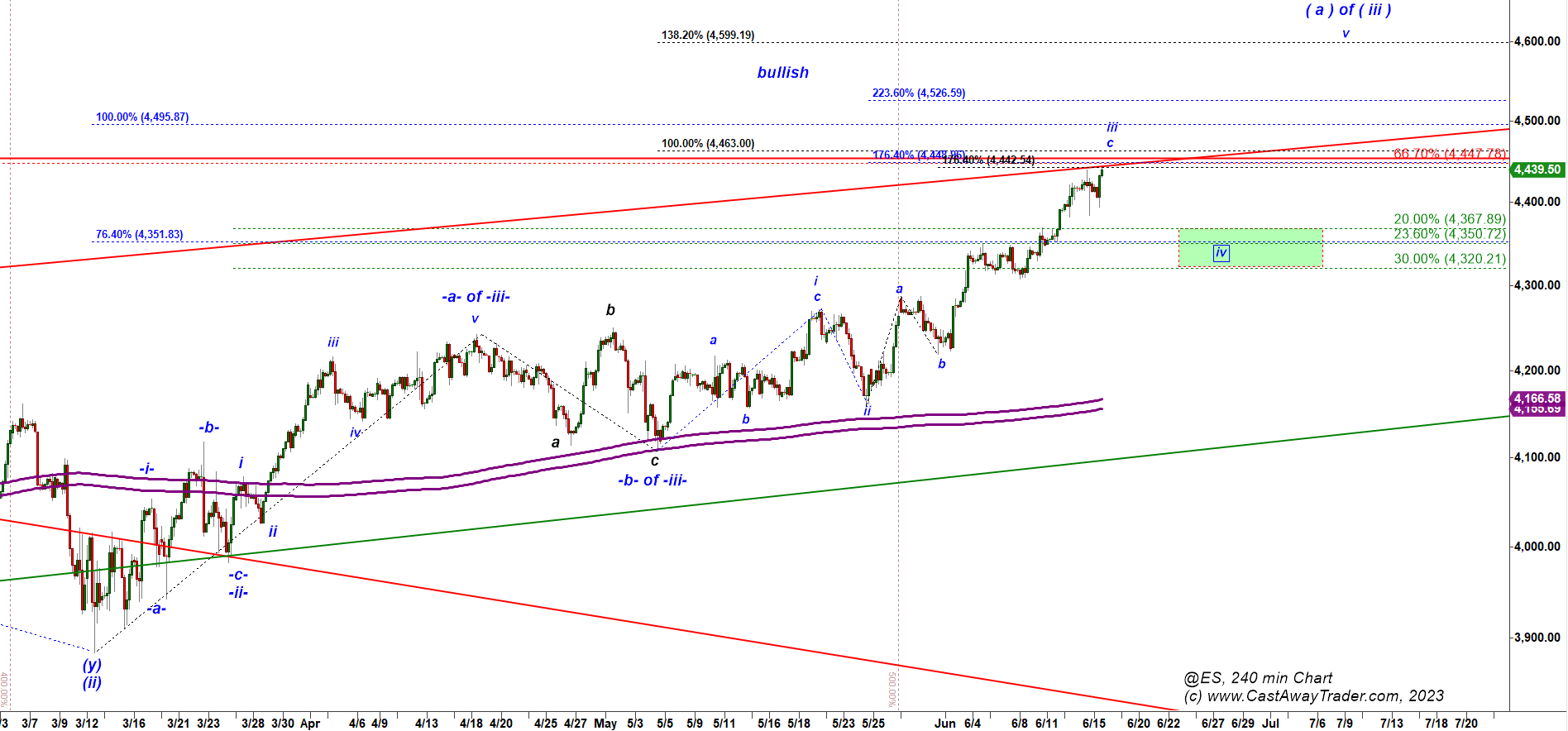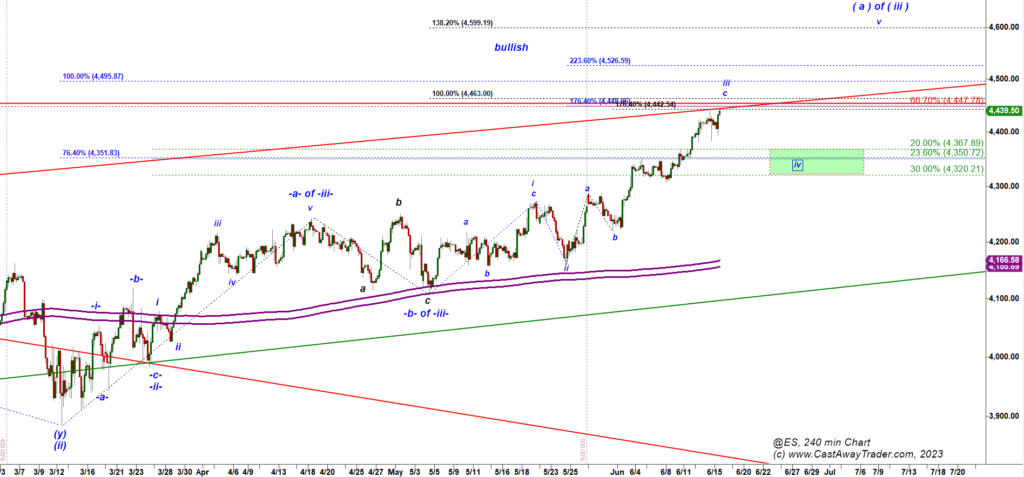 This push up could be last squiggles of the micro wave iii up. Note bulls could pish it to 4,450 – 4,460.
The rule of thumb to remember:
a micro wave iii up of the second leg up in a wave -c- tends to top at a 100% ext of the first leg up in a wave-a- up = 4,463.
I would expect a corrective a-b-c down consolidation in a micro wave iv down upon completion of that push up.