$ES #ES-mini #weekend updated #Elliott Wave
Please note that I switched to ES-mini September (ESU2023) contract from June (ESM2023) contract.
The whole move up off the Oct 2022 low looks like a corrective overlapping (w)-(x)-(y) up structure: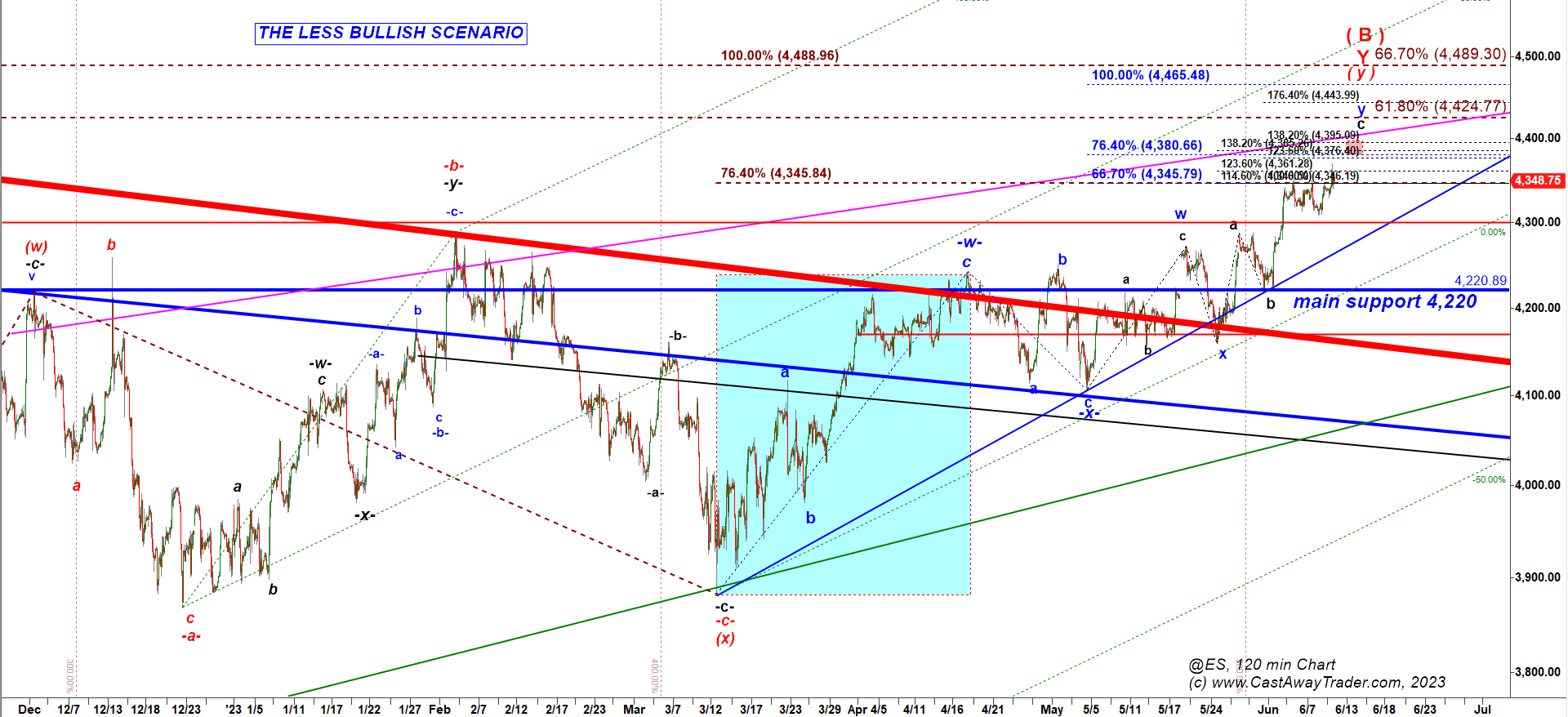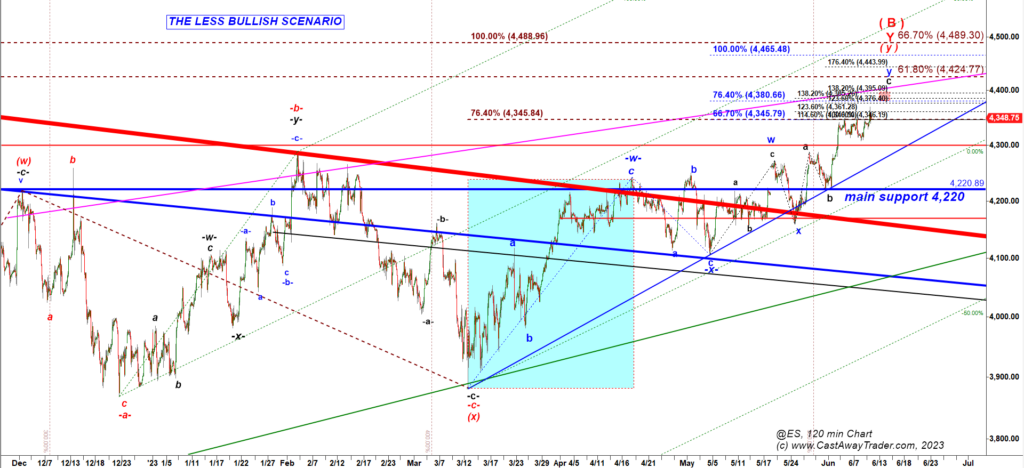 ES-mini started the second leg up in a wave (y) in mid March 2023: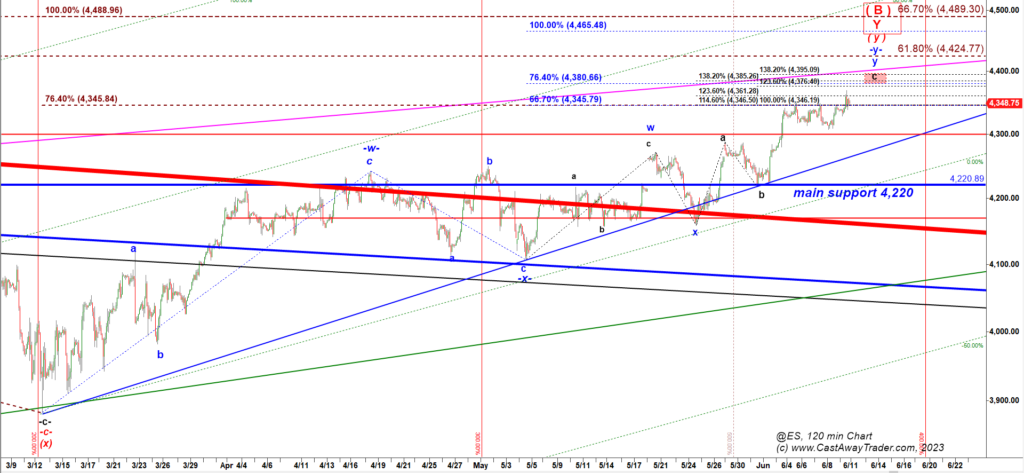 That wave (y) up is comprised of three waves: -w- up, -x- down, -y- up.
Each of those waves -w-, -x- and -y- are composed of three subwaves w up, x down and y up.
We can see that ES has entered a topping zone where we have two tight clusters of extension fibs: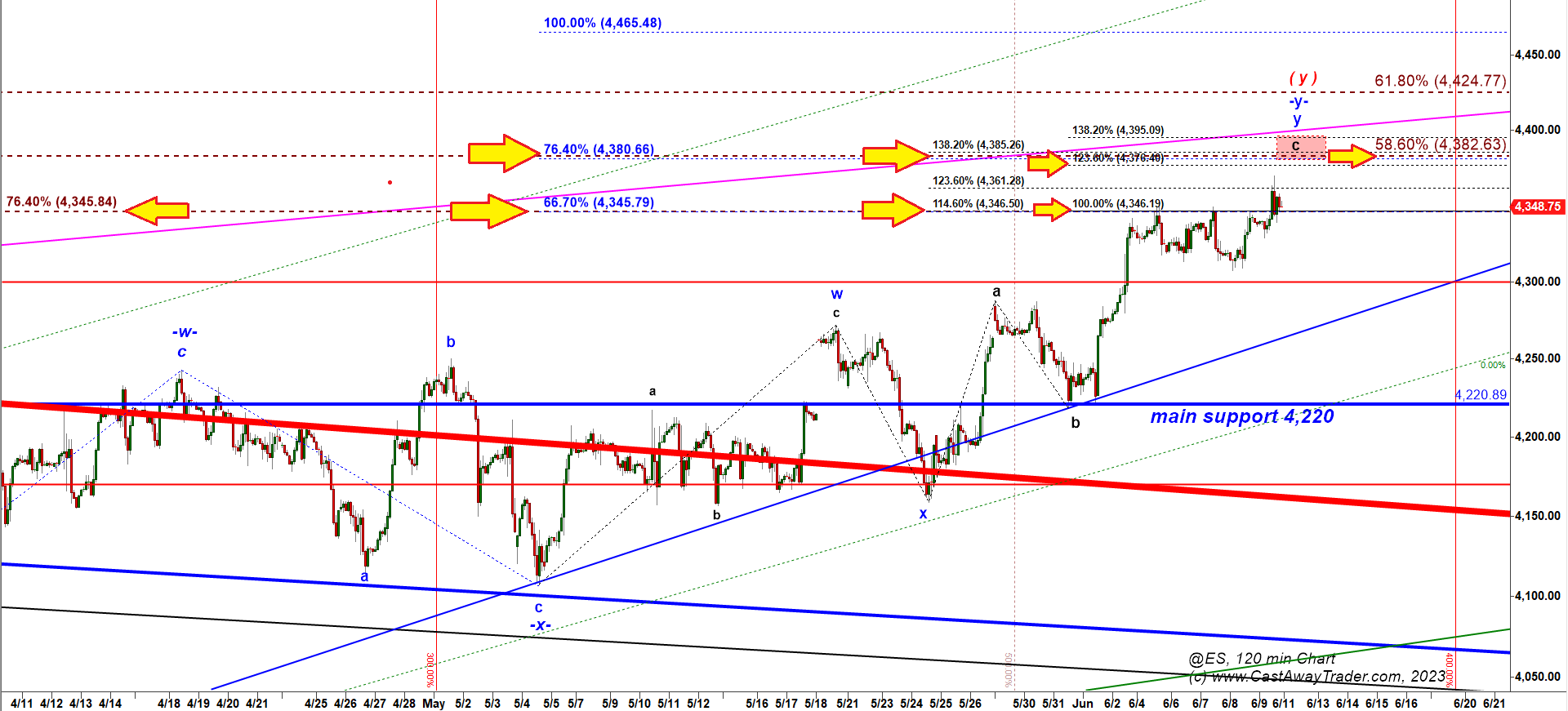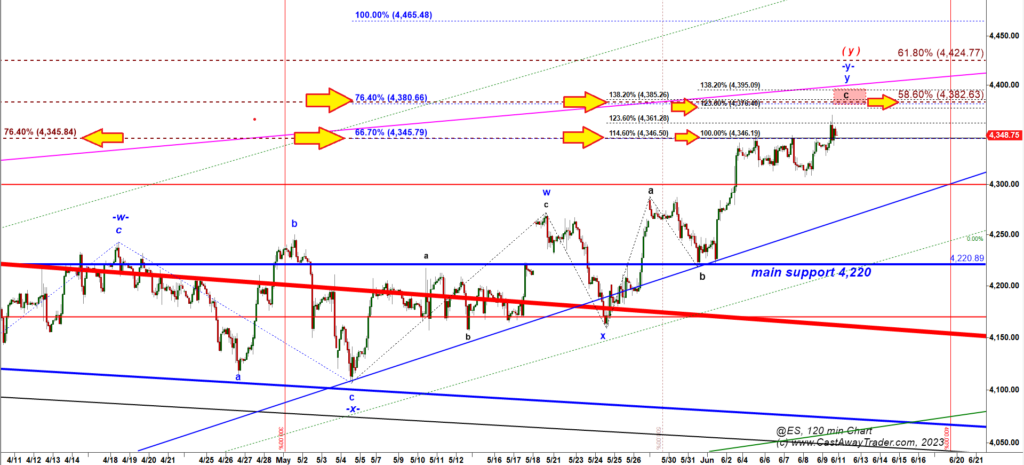 The topping zone is formed by two dense clusters of extension fibs:
the cluster 1 is 4,345. ES spiked over that level on Friday but could not run away
the cluster 2 is 4,380 – 4,385.
Let's zoom in again to a 13,500 tick bar chart to see a micro structure of the last five wave up move off the low made on May 31st: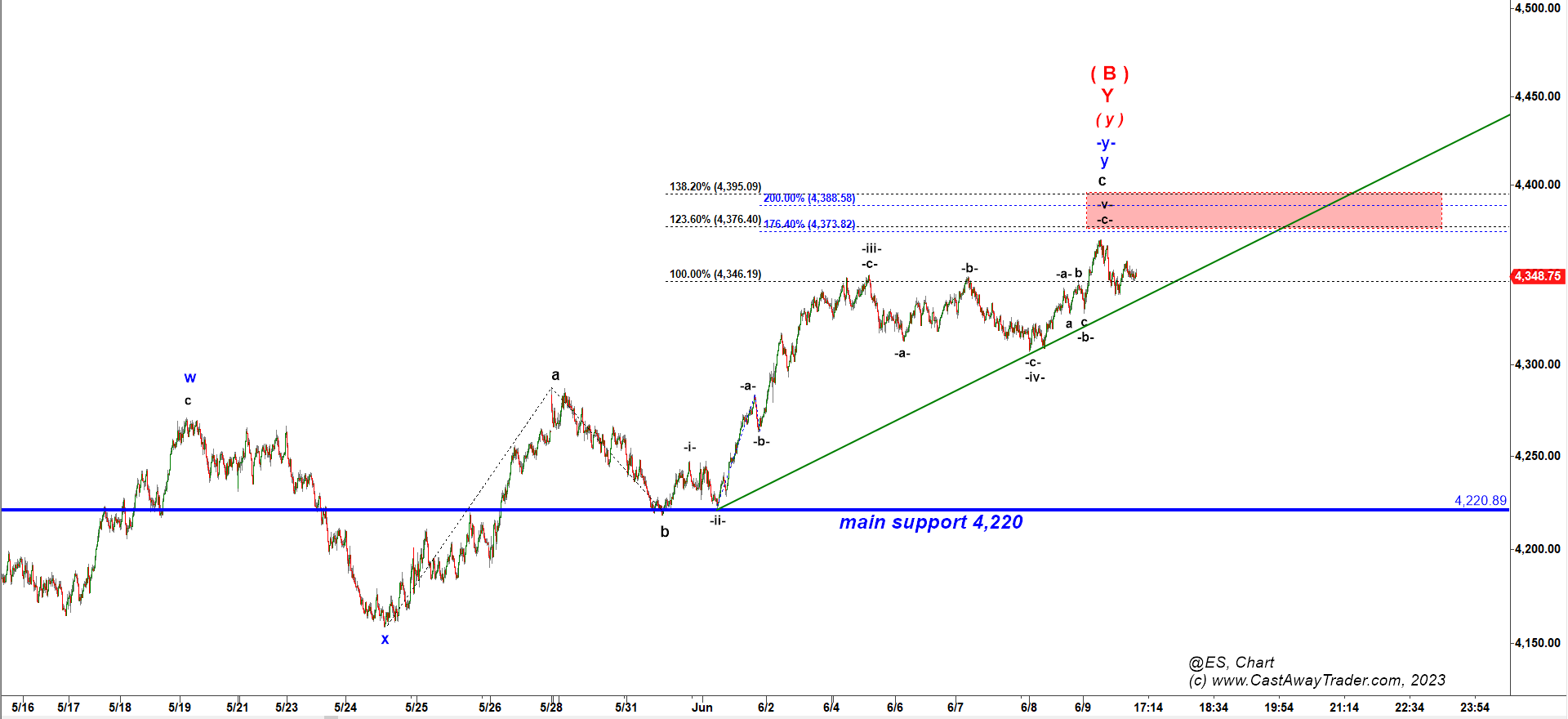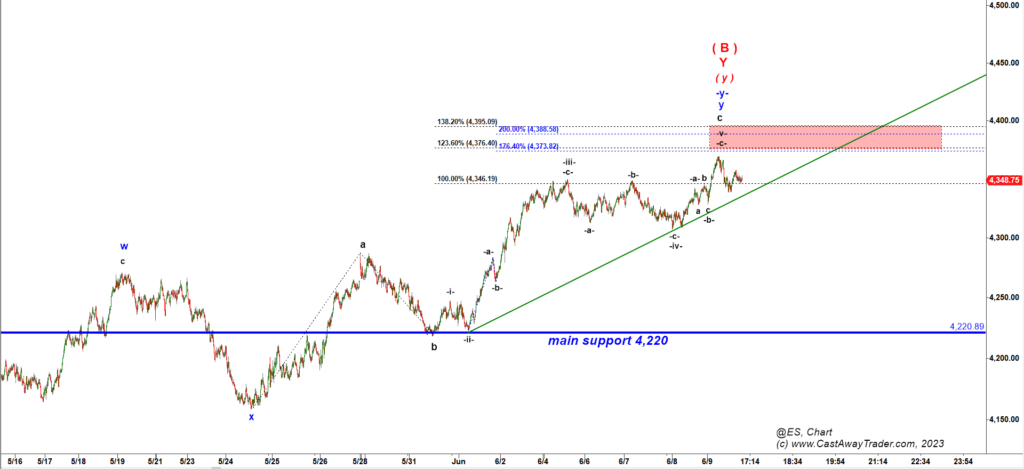 Bulls has almost hit 4,373-4,376, a lower cluster of fibs that would be a decent target for this rally.
Based on that micro chart I can make a case that ES has topped and started a corrective -a-b-c- down pullback: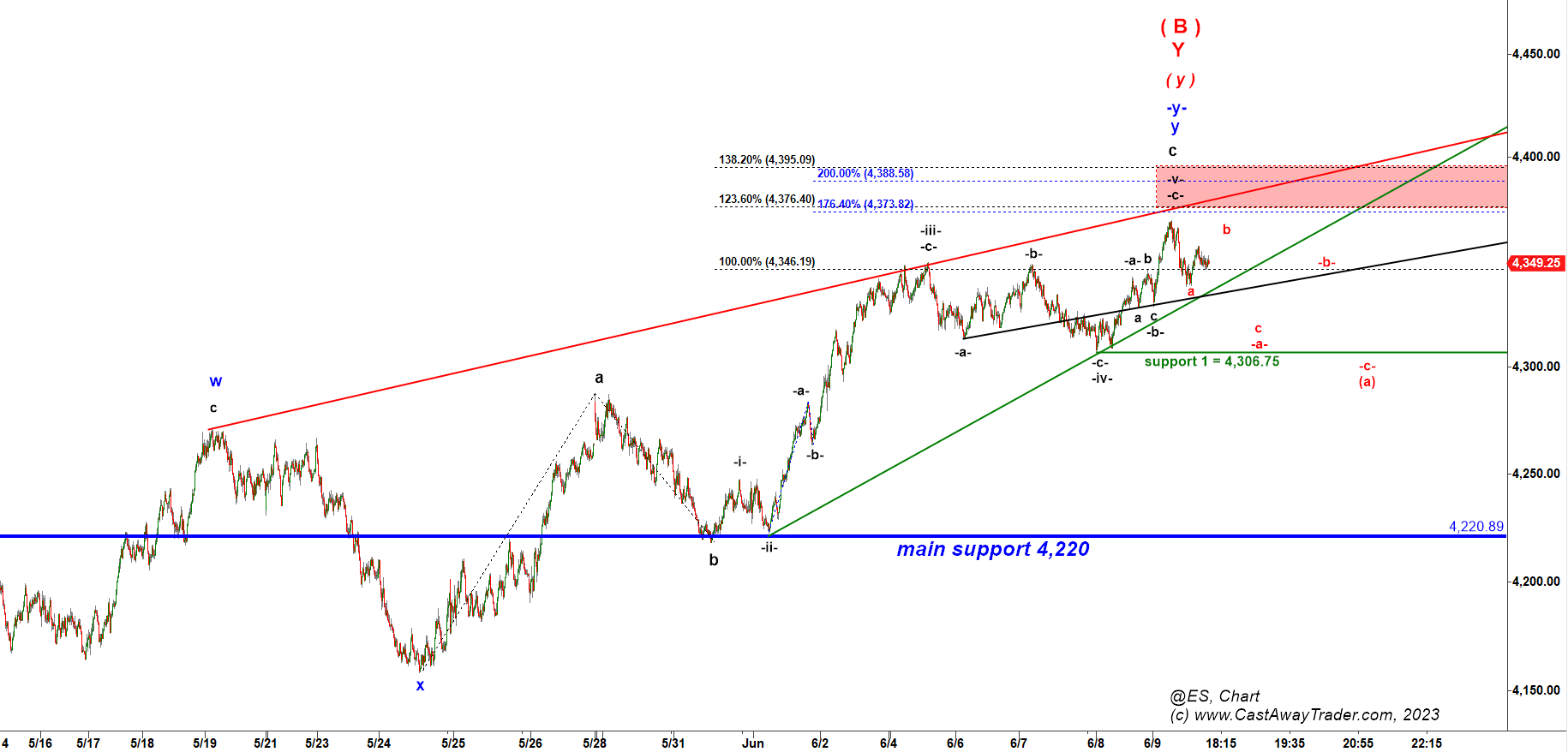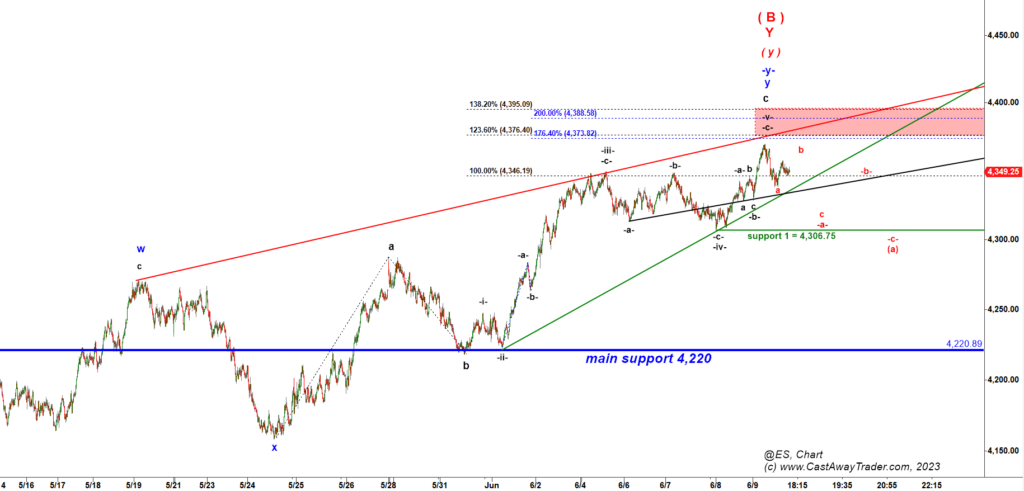 To confirm that ES-mini has topped bears need to break under 4,306.75, the low made by the preceding corrective pullback in a micro wave -iv- down.
This is a potential whipsawish path for the first part of the upcoming week: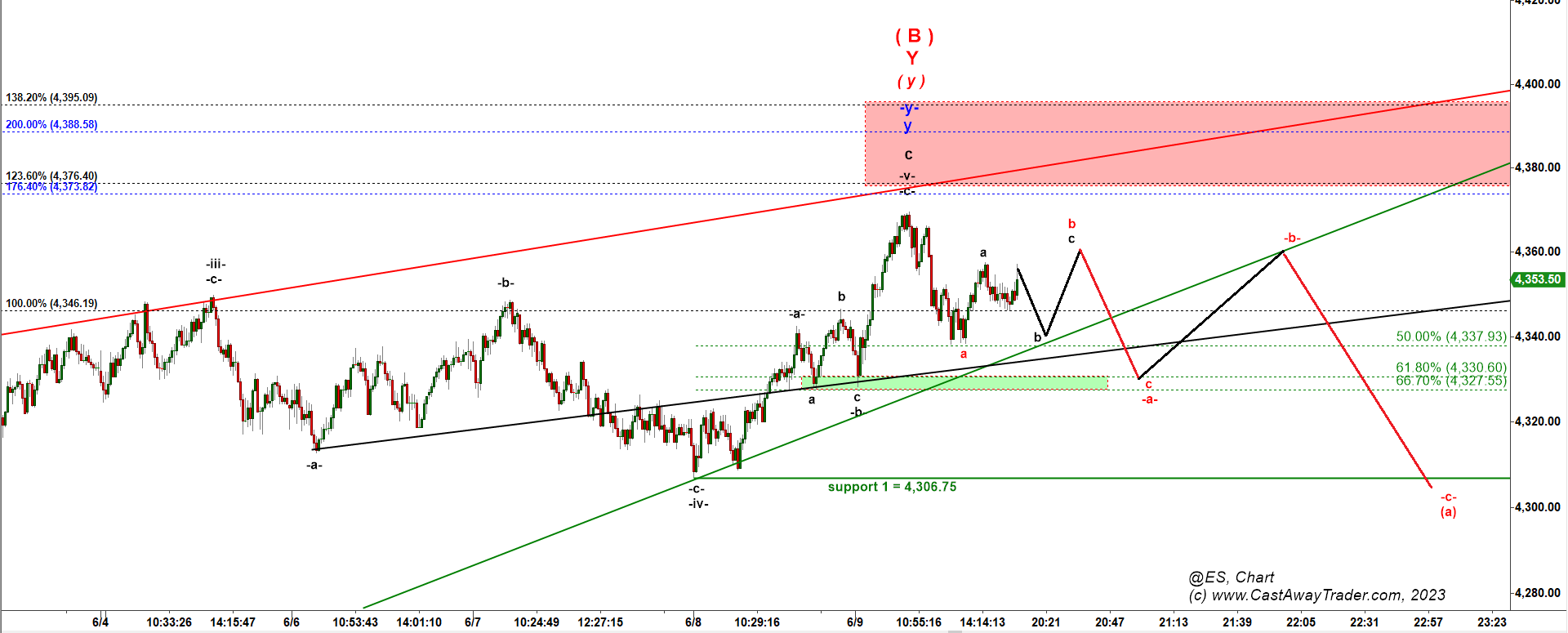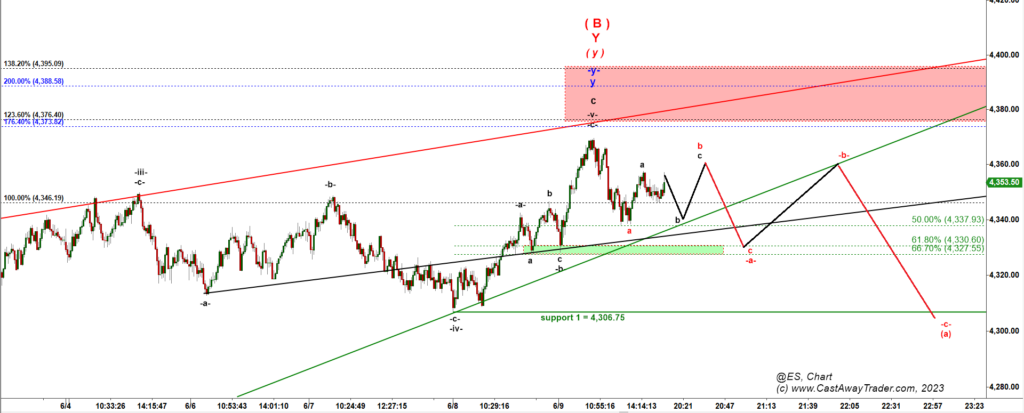 immediate resistance is 4,359, a 66.7% retracement of the Friday decline.
Immediate support is 4,340.50.
Daily Support for Monday is 4,302.50.
We have two major catalysts that will bring back volatility.
First we well get a CPI release at 8-30 AM EST on Tuesday.
Second we will get CPI release on Wednesday morning and then the same day FOMC decision about interest rate hike to be released at 2-00 PM EST.