$ES #ES-mini #trading setup
Bulls keep ignoring good setups that allow them to make the final push higher to 4,340 area. In gerenal that happens with ES-mini very often. It ignores a straightforward easy-to-trade scenario and follows some weird complex paths.
This is a straightforward bullish scenario: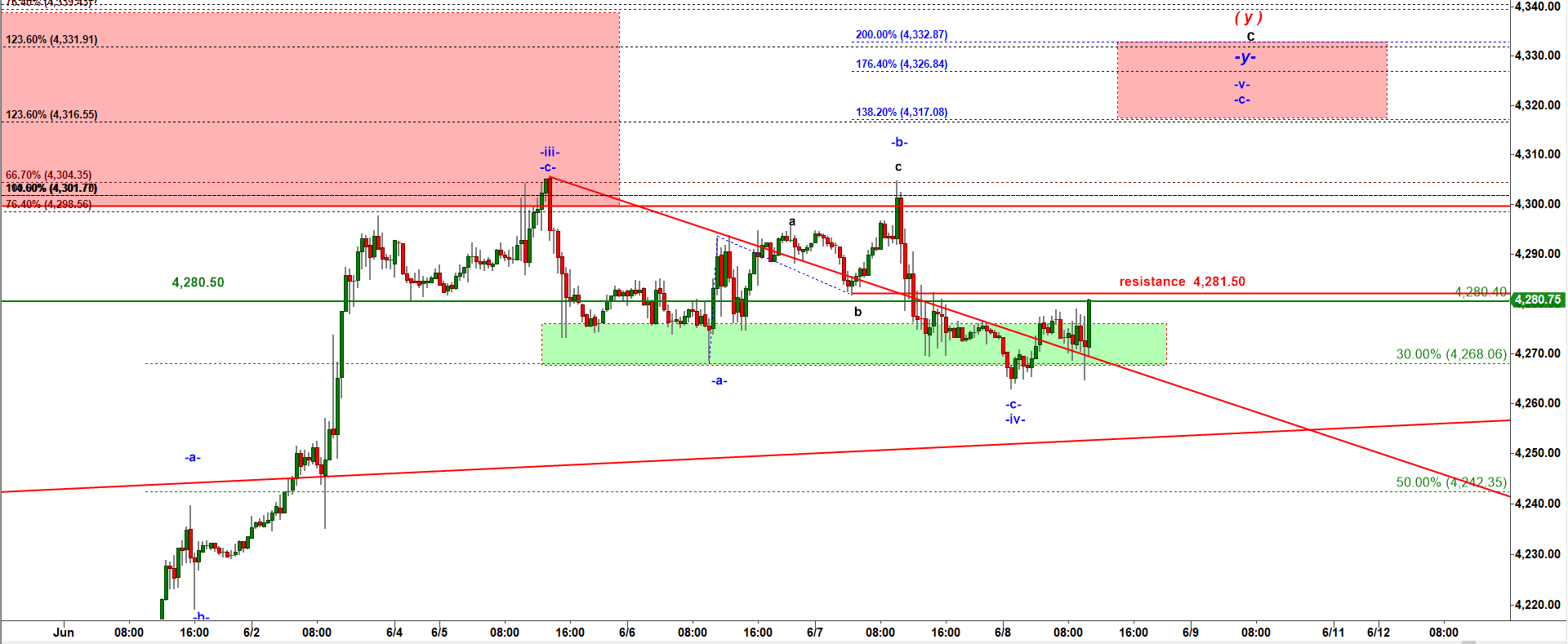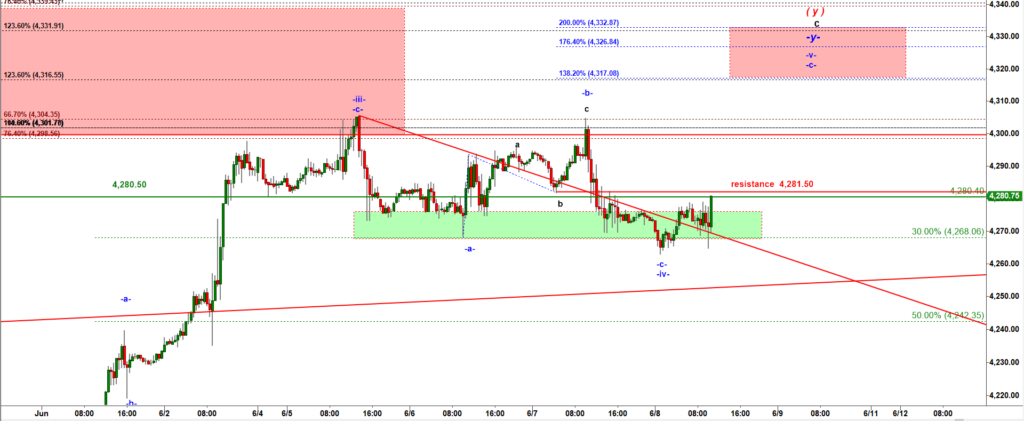 That scenario allows bulls to start a new rally targeting 4,320 – 4,340. To trigger that scenario bulls need to push over resistance 4,281.50.
But I will show you a plan B to make you prepared for what ES could do.
I call that type of alternative scenarios the Max Pain scenario: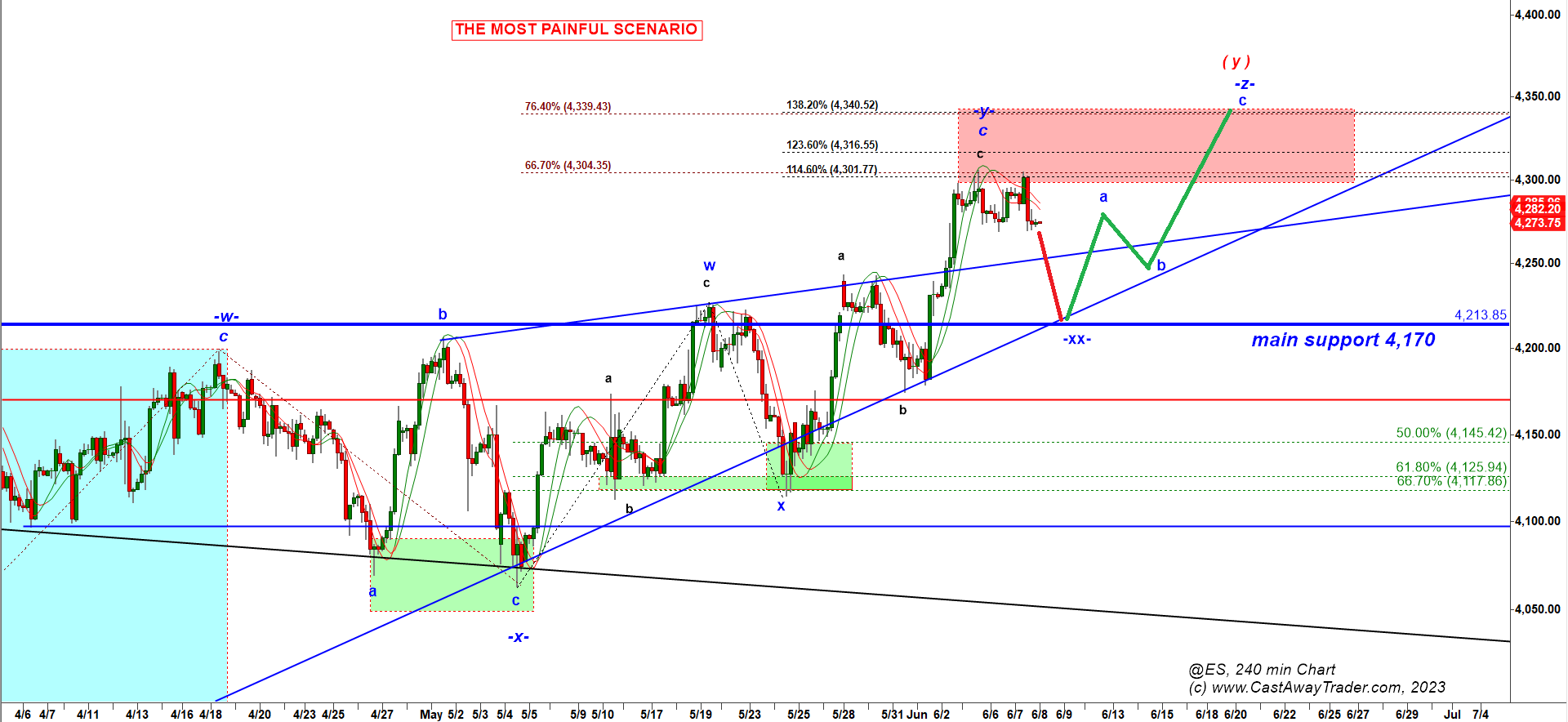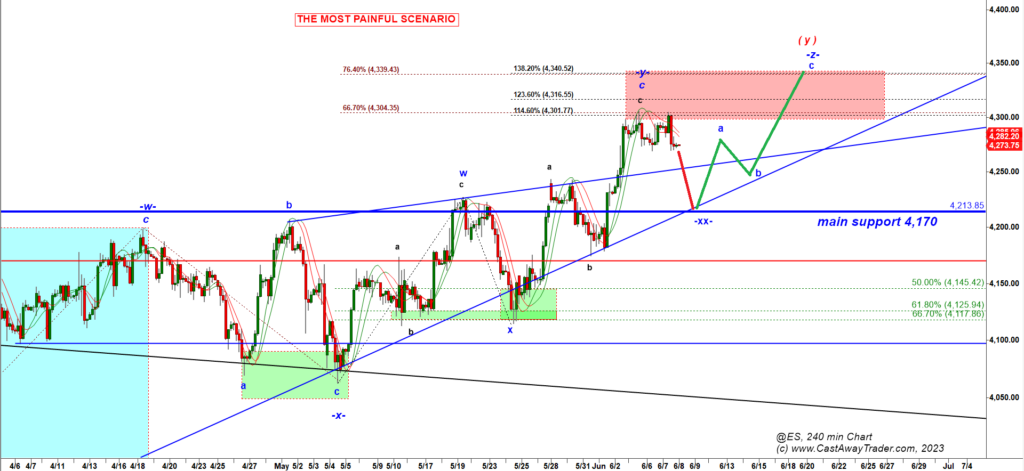 If bulls fail to break over 4,281.50 and then bears push ES under 4,268 we can get a sharp drop like we got from May 20 to May 25 that would be a failed attempt to turn the trend down, a structureless quick drop in a wave -xx- down. ES can quickly drop to 4,170.
And then bulls could turn it up again and start another a-b-c move up transforming a Double Three structure into even more complex Triple Three structure.
The problem for bears is the very minimum target for ES is 76.4% ext of the wave -w- up.
So far the rally stopped at 66.7% ext (4,303). We can make a temporary top at that 66.7% extension but we can not count that as a long term top.
Therefore, that 76.4% ext = 4,340 would keep working as a magnet for bulls…
As long as bulls hold ES over 4,268 they still can produce one more push higher to 4,340 as we expected.
But a break under 4,268 would be a strong argument in favor of that "most painful" scenario.