$ES #ES-mini #trading setup
In my previous update I noted that ES-mini popped to the critical resistance 4,146 and shared my expectation for upcoming move down. Today bears made that push down but they failed to break under the Monthly Support 4,099.
In the previous update I noted:
"Last week S&P completed a Monthly Opening Range for April. The Monthly support is 4,099. The Monthly resistance is 4,171.75. Now direction of a break out of that range would define direction of the next big move during the following two weeks."
Today bulls defended the monthly support and bears failed. Moreover, bulls managed to close a day over the micro resistance 4,131. The bullish action on Monday (bulls defended the support and then pushed ES over the micro resistance of the 66.7% retracement = 4,131) is an argument in favor of the bullish count: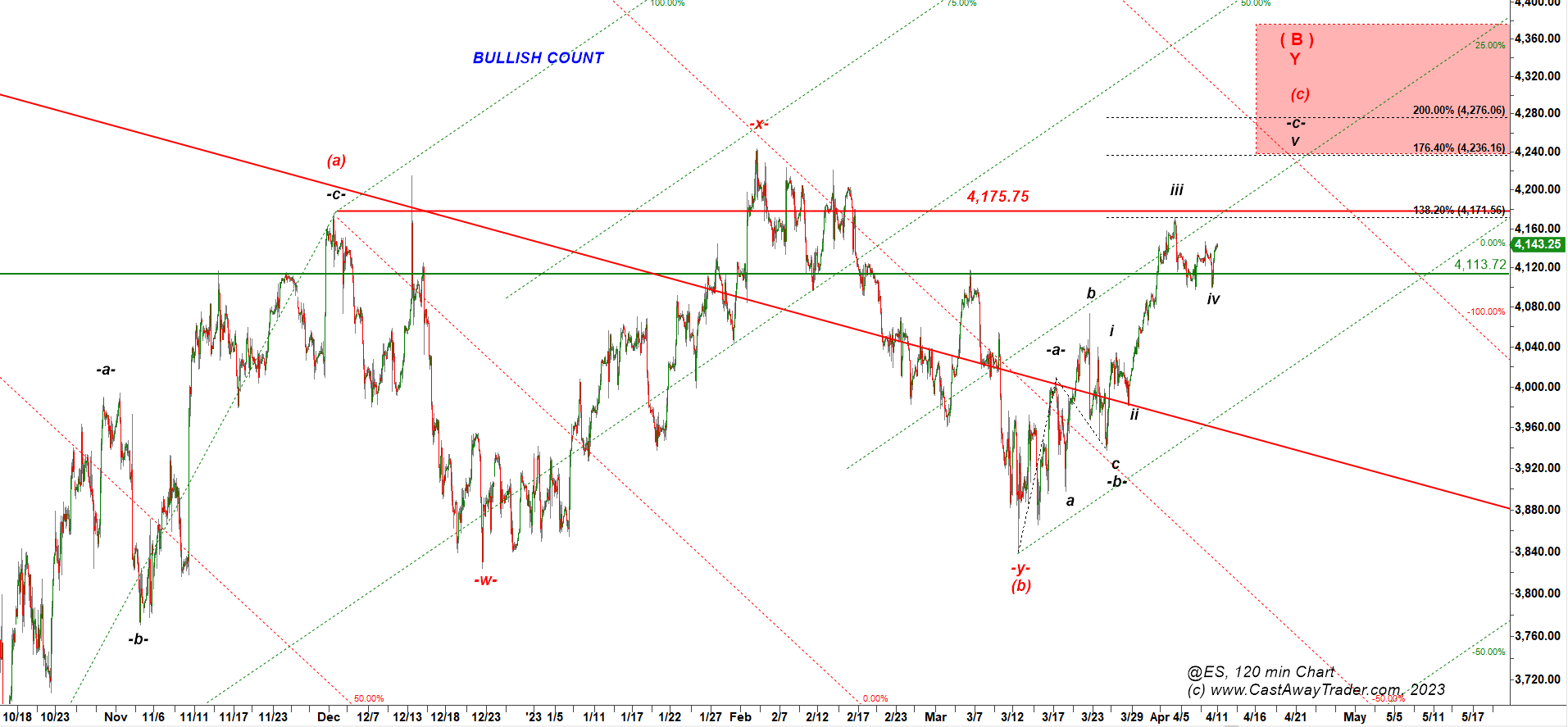 Under the bullish count bulls can push ES over 4,175, the Dec'22 high.
To invalidate that bullish count bears need to break under the Monthly Support 4,099. That breakdown would open the door for a large leg down.
The daily chart of S&P 500 looks rather bullish.