$ES #ES-mini futures #trading setup #slow grinding wave b up
I know you are frustrated that ES refuses to follow my bearish scenarios and keeps pushing higher. I am frustrated as well.
Let's first review an alternative bullish count to see whether that slow grinding move up has any legs to go higher.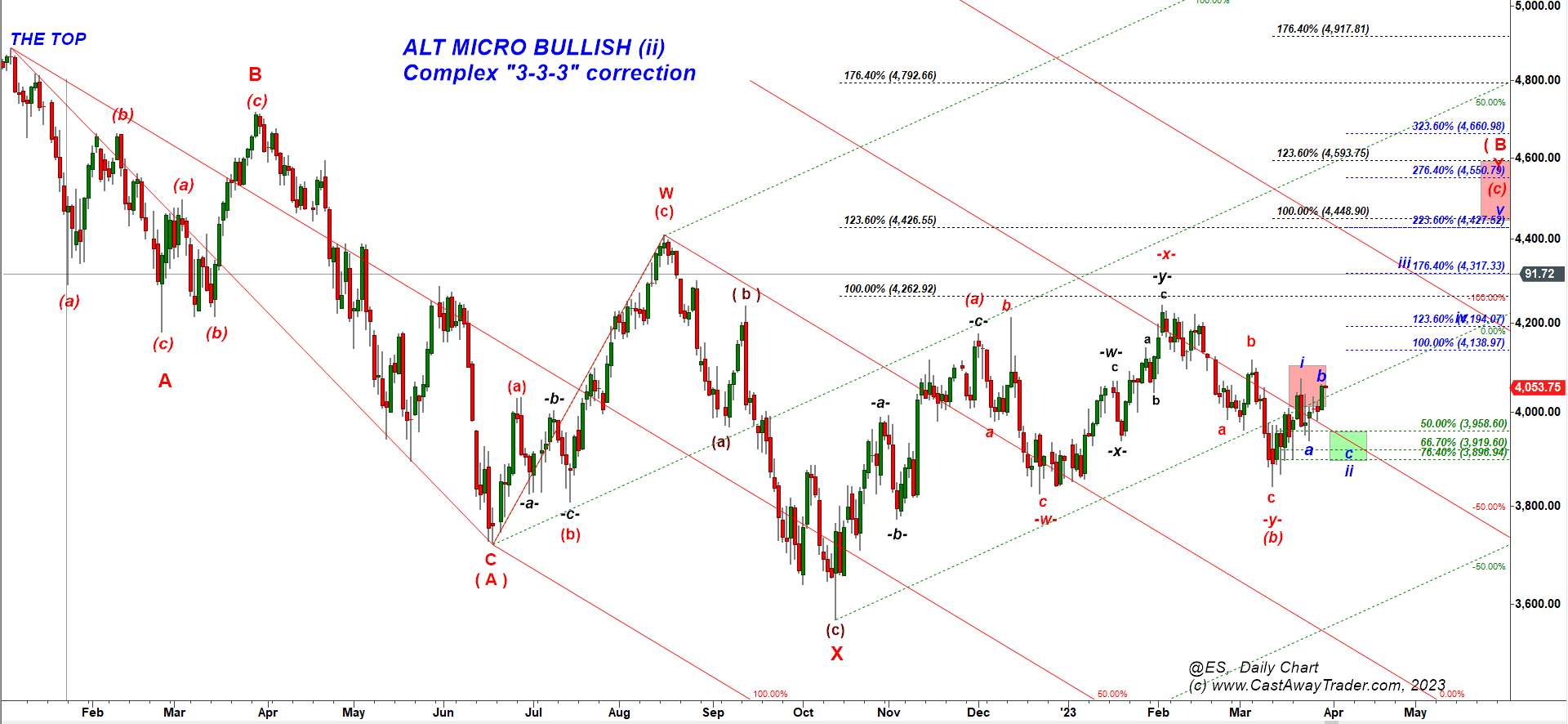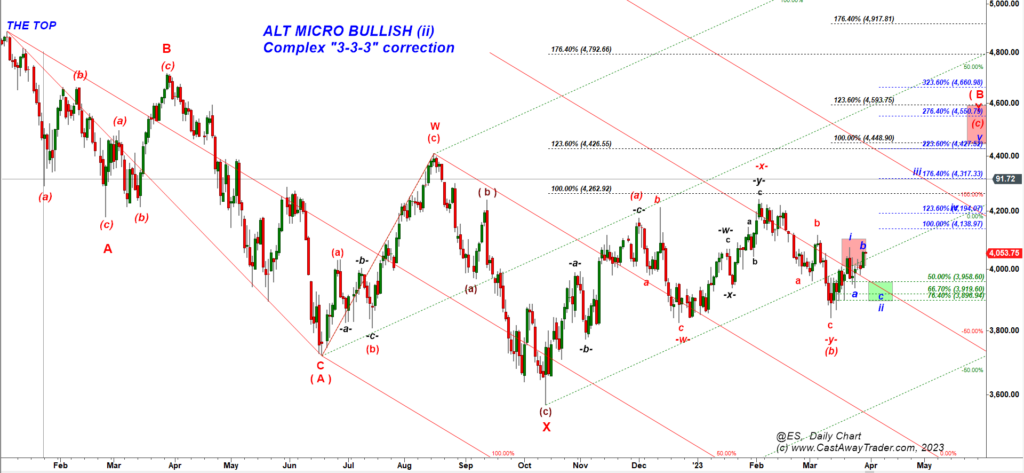 I can consider the low made in mid March as a significant low made by a wave (b) down. Then this move up off the mid March should be a starting wave (c) up, a big rally driven by a short-squeeze.
But even in that bullish case I would like to get a clean i up, ii down setup for an impulsive rally in wave (c) up: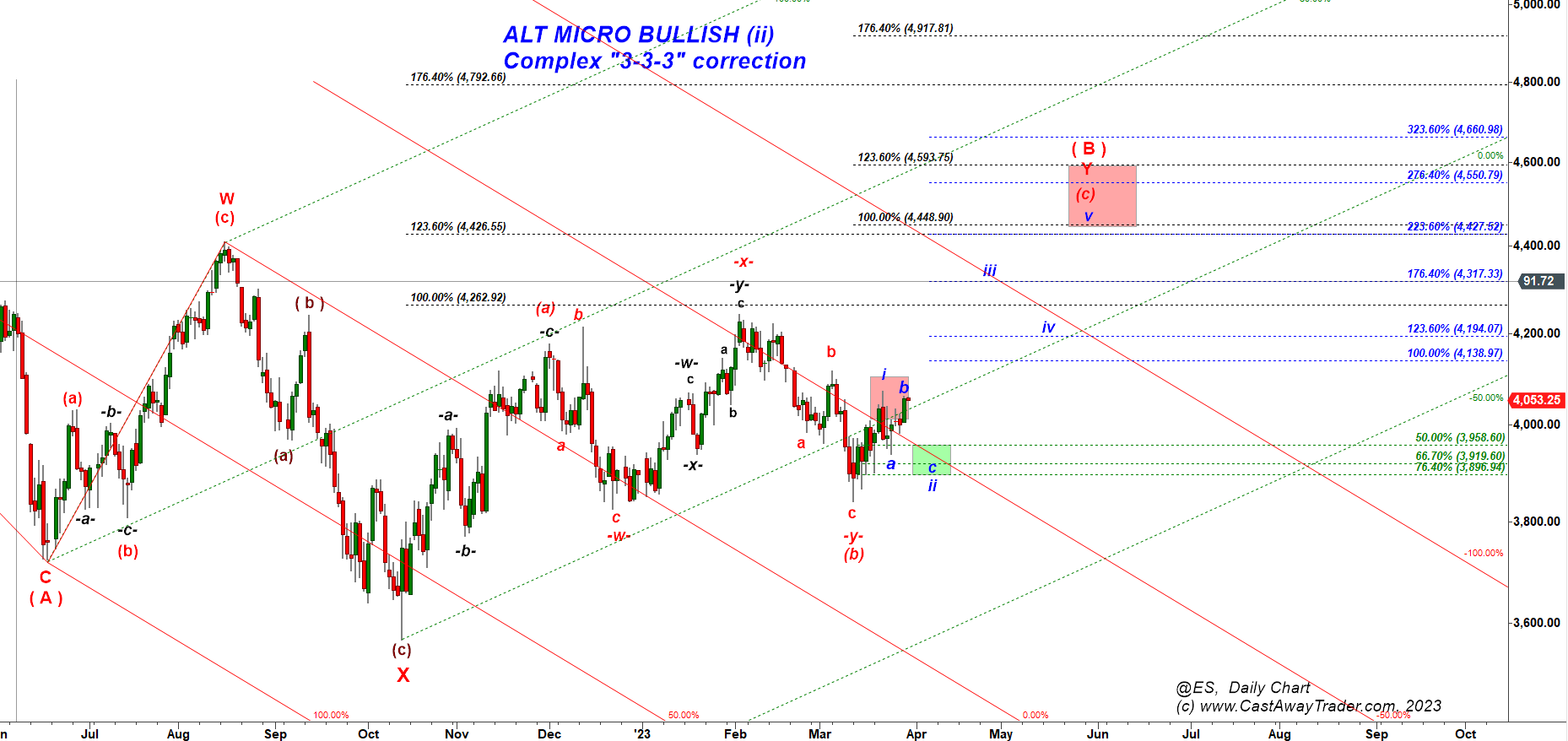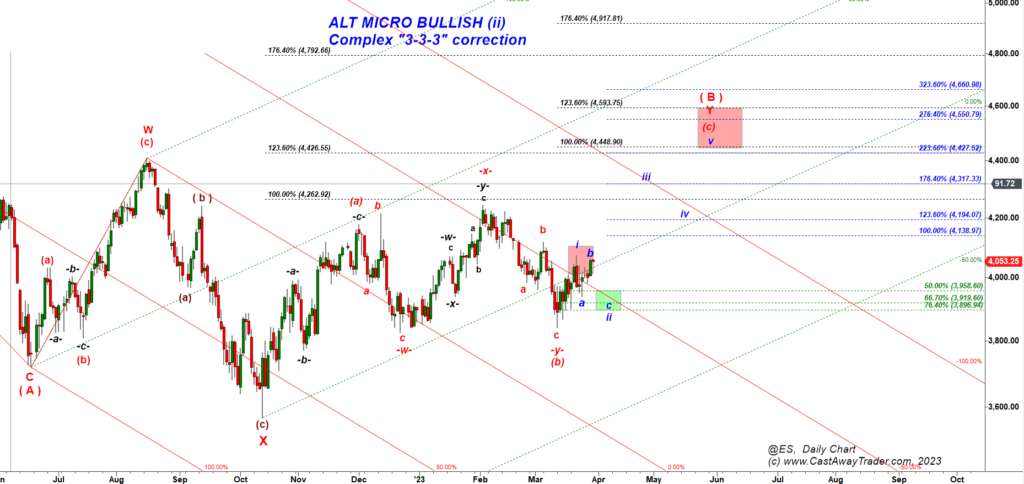 Bulls continue to stubbornly push ES-mini higher with a very low volume.
If you zoom-in to a 30 min chart (see below) you will immediately notice that we have not got any single five wave up structure since the mid March low. That is a red flag for excited bulls. The structure of the move up looks very overlapping, it is shaped as a bearish wedge.
But anyway let's give that bullish wave count benefit of the doubt. Under that count this slow grinding move up looks like a corrective subwave -b- up that should be followed by a strong and quick drop in a subwave -c- down that would complete a corrective wave ii down and set the stage for a new strong rally in a wave iii up.
If we get a vertical quick drop to 3,960 – 3,920 that would be a subwave -c- down and would create a very attractive long setup.
Now let's look at the bearish scenario: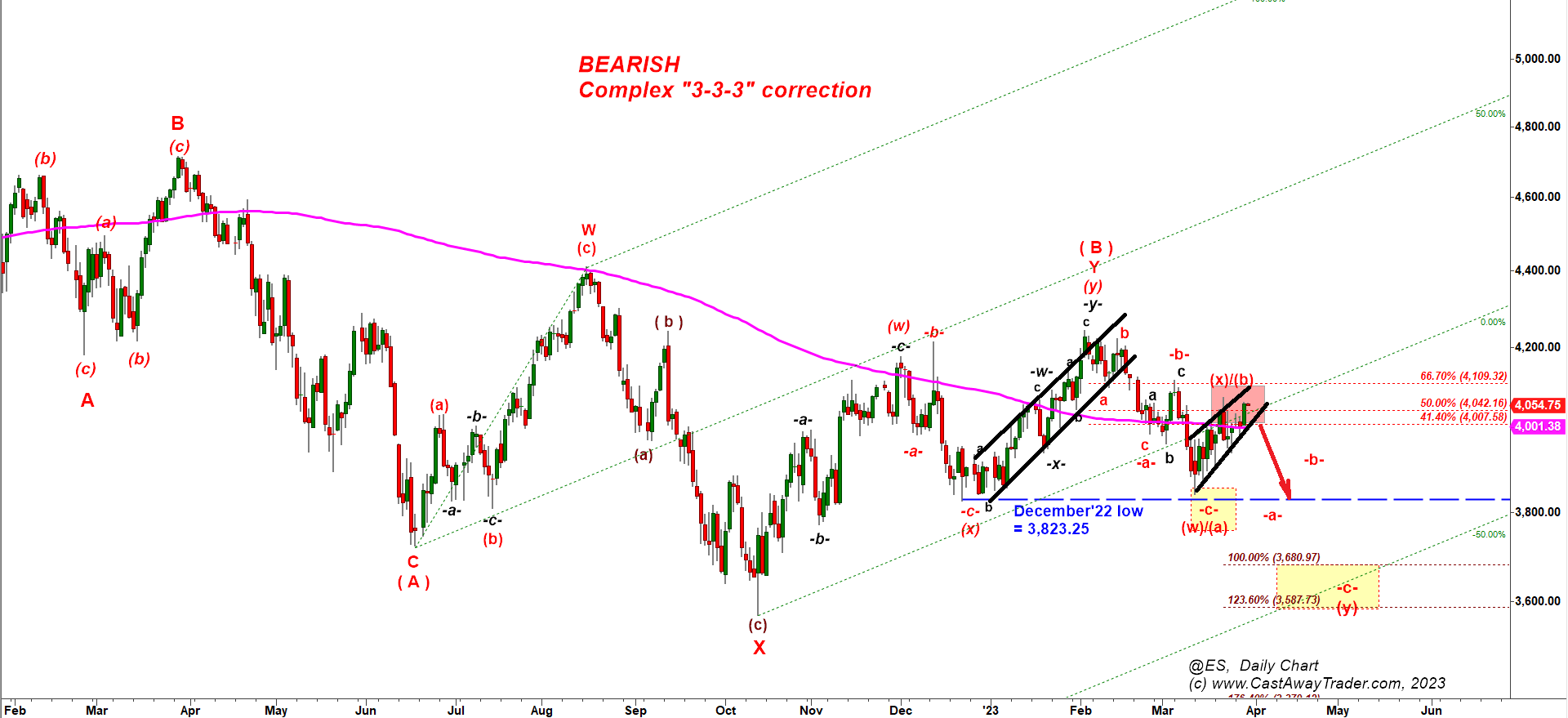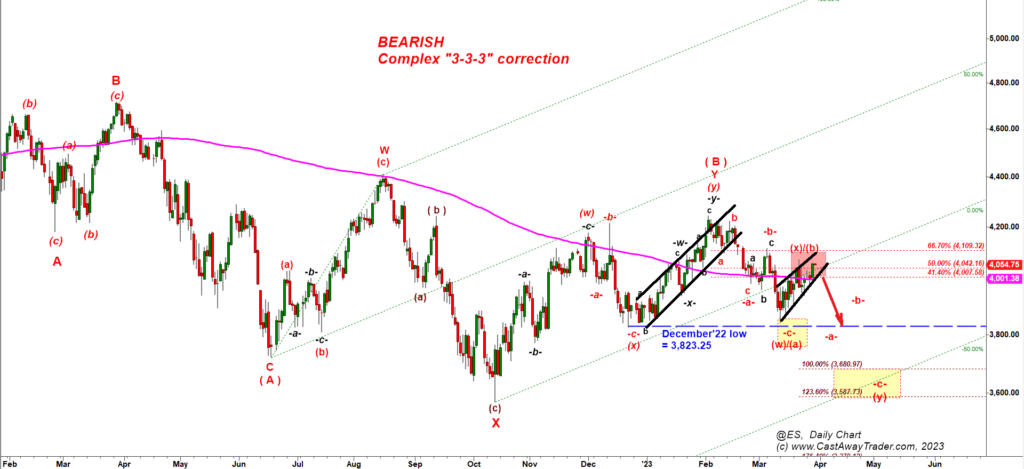 The primary bearish wave count is very well alive. Under the bearish count ES has been consolidating in a corrective bounce of a wave (x) up, or (b) up shaped as an ascending bearish wedge. That consolidation should be followed by an impulsive decline targeting the Dec'22 lows.
In conclusion:
(i) both scenarios I watch argue for upcoming bearish reversal and at least a 100 point move down.
(ii) If ES drops in an emotional spiky way caused by some negative headline and then bulls stop that decline at 3,960 – 3,920 that would most likely be a subwave (c) of wave (ii) down under the bullish scenario and would most likely be followed by a strong rally in a wave (iii) up.