$NQ #macro #trading setup #Double Three
The move up off the October 2022 low looks corrective and hit an important resistance:
Note three clean moves off the October 2002 low:
wave (w) up that topped in early December 2022, then
wave (x) down that bottomed at the end of Dec 2002, and then, finally
wave (y) up that hit an important cluster if fibs last Friday.
Last Friday the rally topped right under 100% ext of wave (w) up. It slightly overshot the 50% retracement.
In addition, it made a quadruple top re-testing the double top made in Nov-Dec 2022.
Here bears have a setup to start a new leg down in a large wave C down that should make a new lower low under the low made in Oct 2022.
The only thing that I do not like in that structure is that the top at 100% ext looks too cheesy. It looks like a bait for inexperienced wave traders. In 90% of cases when the second leg up hits 100% extension of the first leg up we get only a temporary pullback followed by another push higher.
That quadruple top is another reason that the market may play a fake breakout before turning down strongly.
So far the January 2023 rally wa structured as a Double Three structure, a combination of two a-b-c moves up.
But quite often upon completion of a short second leg up structured as a double three bears start a strong move down intending to play a bearish reversal but quickly run out of steam. That happens because the crowd is still standing on toes, too many traders still expect another leg down. A pullback achieves its main goal when a critical mass of traders change expectations from bearish to bullish and make changes to their portfolio and create a disbalance in the market in favor of long positions.
The correction started in October where everyone including myself excepted more bearish action ahead. At some point it became widely shared consensus and everybody went short. When everybody gets short and no one left to sell, up becomes the path of the least resistance for the market. And this is why we got that corrective rally.
If bears fail to start a new large decline after the very first drop we can see how the Double three structure transforms into the Triple Three structure: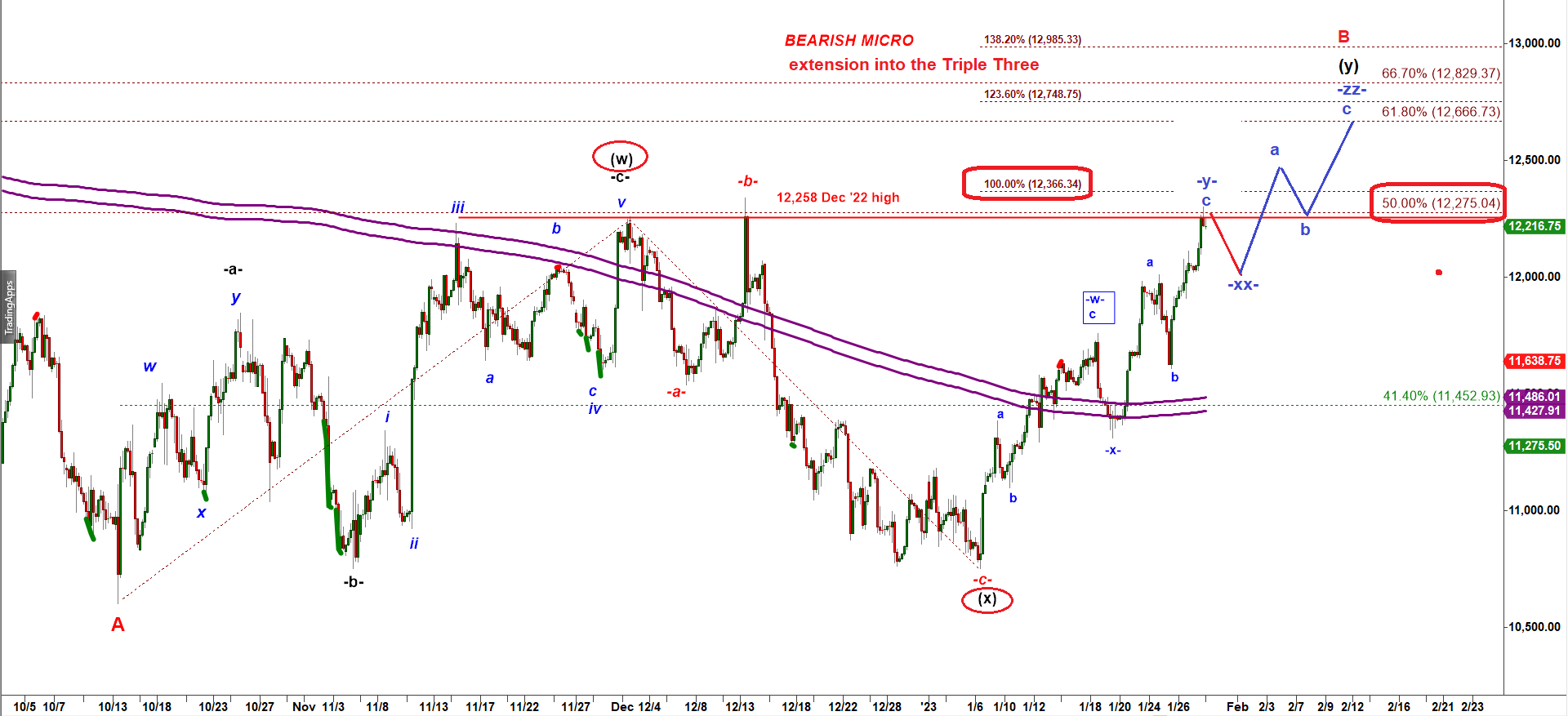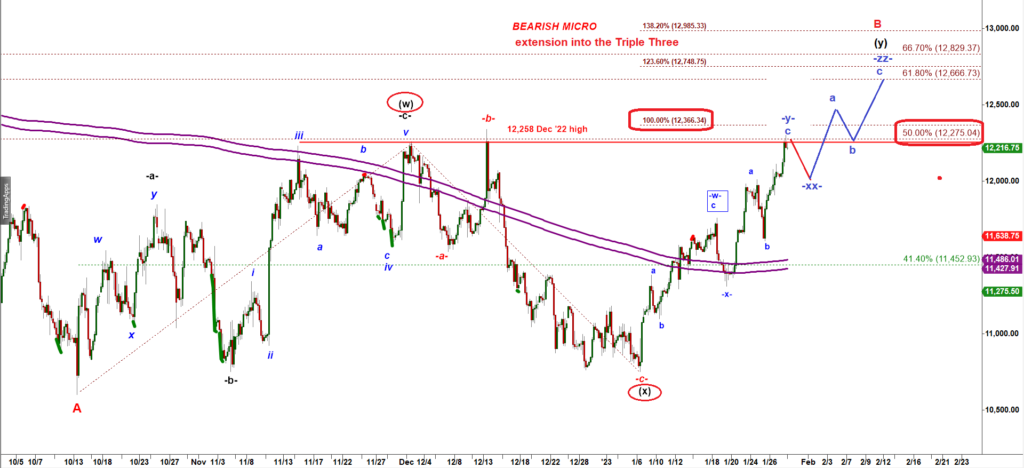 To confirm that NQ topped and turned down and invalidate that potential for extension, bears need to break under 11,500 (the low of the previous swing down).
In conclusion: bears have a setup to start at least a temporary pullback.