$ES #trading setup #i up – ii down setup
Yesterday we got the final spike up making a slighly lower high to complete that boring consolidation shaped as a triangle. To confirm completion of the corrective wave -b- up shaped as the triangle bears need to break under 3,836 minor support.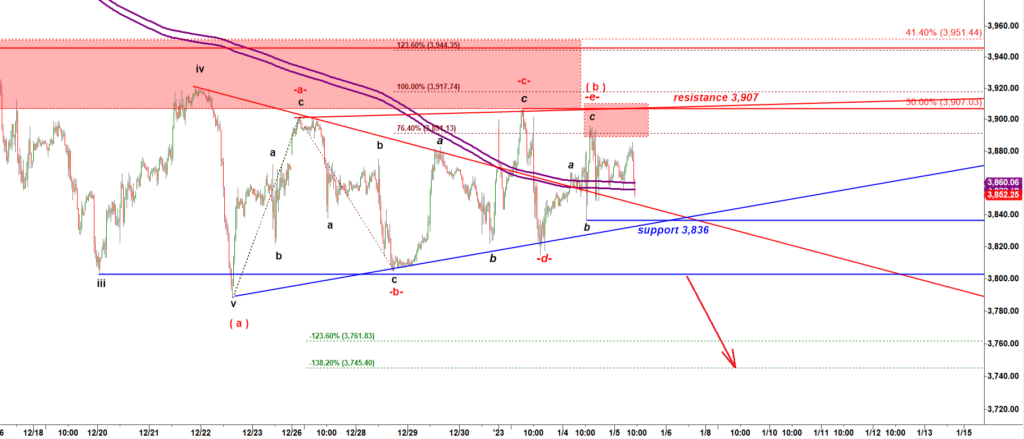 The bearish triangle pattern is normally resolved with a strong trending move down. We have not got any trending move so far. That makes me consider an alternative wave count that argues that the consolidation has not completed yet.
To complete a corrective -a- up, -b- down, -c- up structure off the mid Dec low bulls can push ES up to 3,975-3,985 (50% retracement of the preceding December decline).
Please note that quite often big trending moves down start from invalidation of a promising i up, ii down long setups. To invalidate that bullish setup bears need to break under 3,814.
In conclusion, until bears break under support 3,814 we can not be sure that consolidation in a corrective wave (b) up has completed and the market started a new leg down.