On Thursday bulls failed again to climb over 3,734. Below I show you the bearish scenario where ES is slowly rolling over and starting a new impulsive five wave down decline targeting 3,350: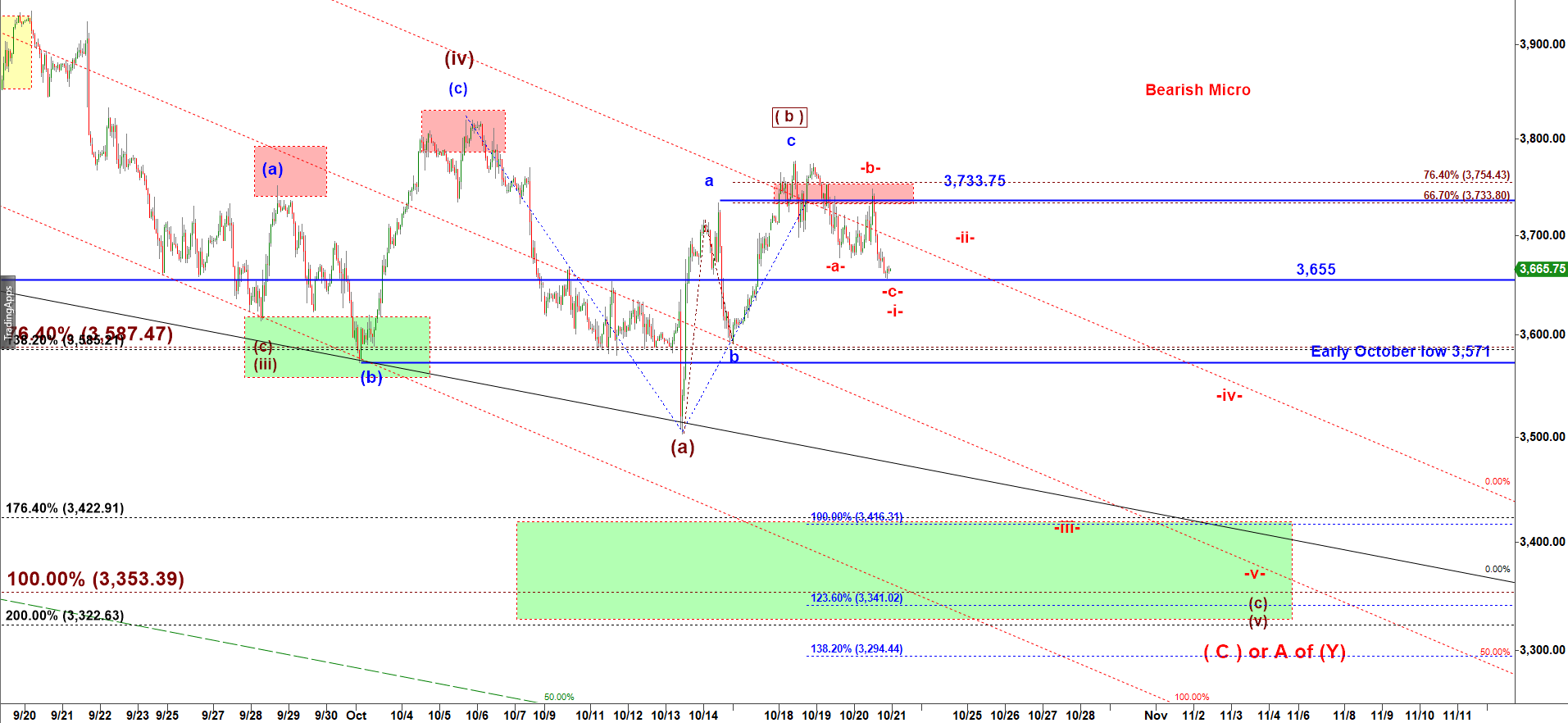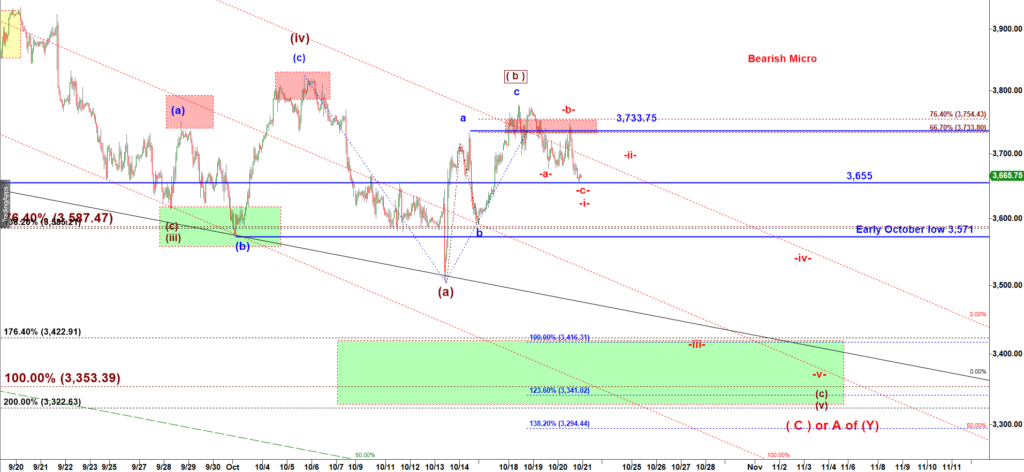 Under the bearish count, the micro wave -i- down looks completed and we can get another whipsaw looking a-b-c up consolidation in a corrective micro wave -ii- up tomorrow. A corrective wave -ii- up can NOT violate a starting point of a wave -i- down. Moreover, bears do not want bulls to push it more than 50% of the preceding decline in wave -i- down (3,716).
We have to note that so far this decline off the high made on Tuesday was very weak. And this is why the Bullish alternative scenario can not be discarded: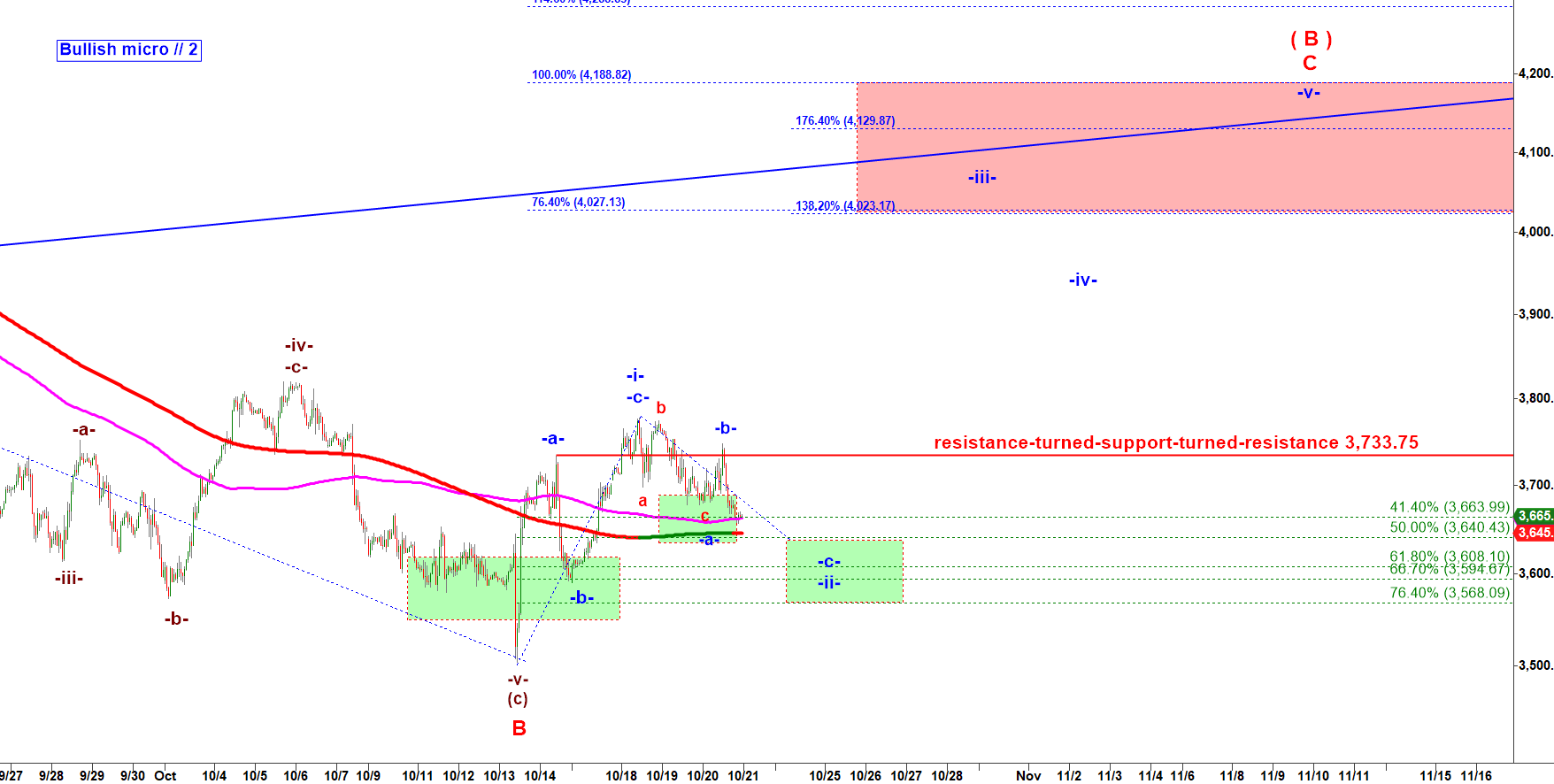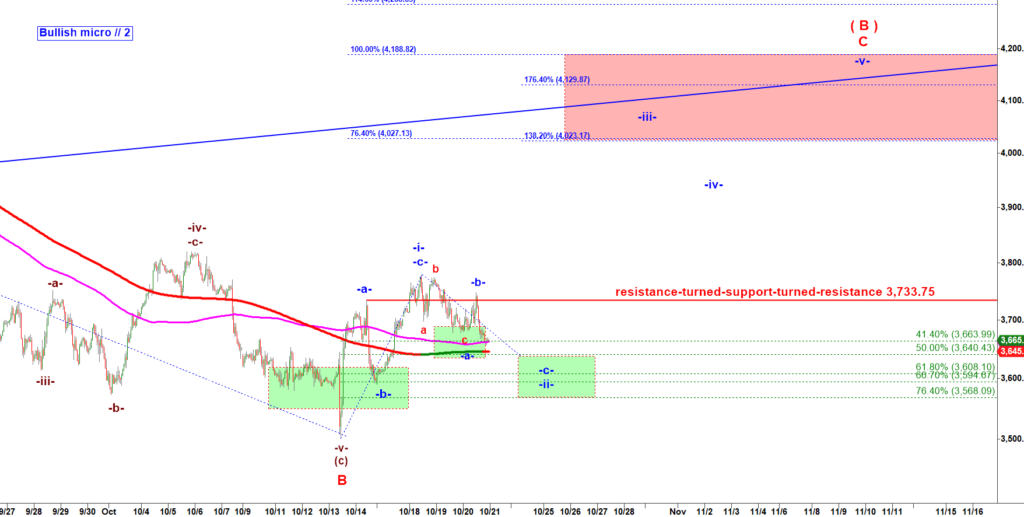 Bulls consider the move up off the low made on October 13 as a micro wave -i- up, followed by a clean corrective -a-b-c- down structure of a wave -ii- down.
If bulls manage to stop that slow decline at 3,640, turn ES up and manage to break over that same resistance 3,734 that would be a very bullish setup for a rally targeting 4,000.
To make that bullish potential much less probable bears need to keep pushing ES-mini down under 3,595, a 66.7% retracement fib applied to the rally off the Oct 13th low.
Unfortunately, as long as ES stays inside that range 3,734 – 3,595 we can not fully rely on any of those scenarios.