No change in the bearish Harmonic Elliott wave count of silver.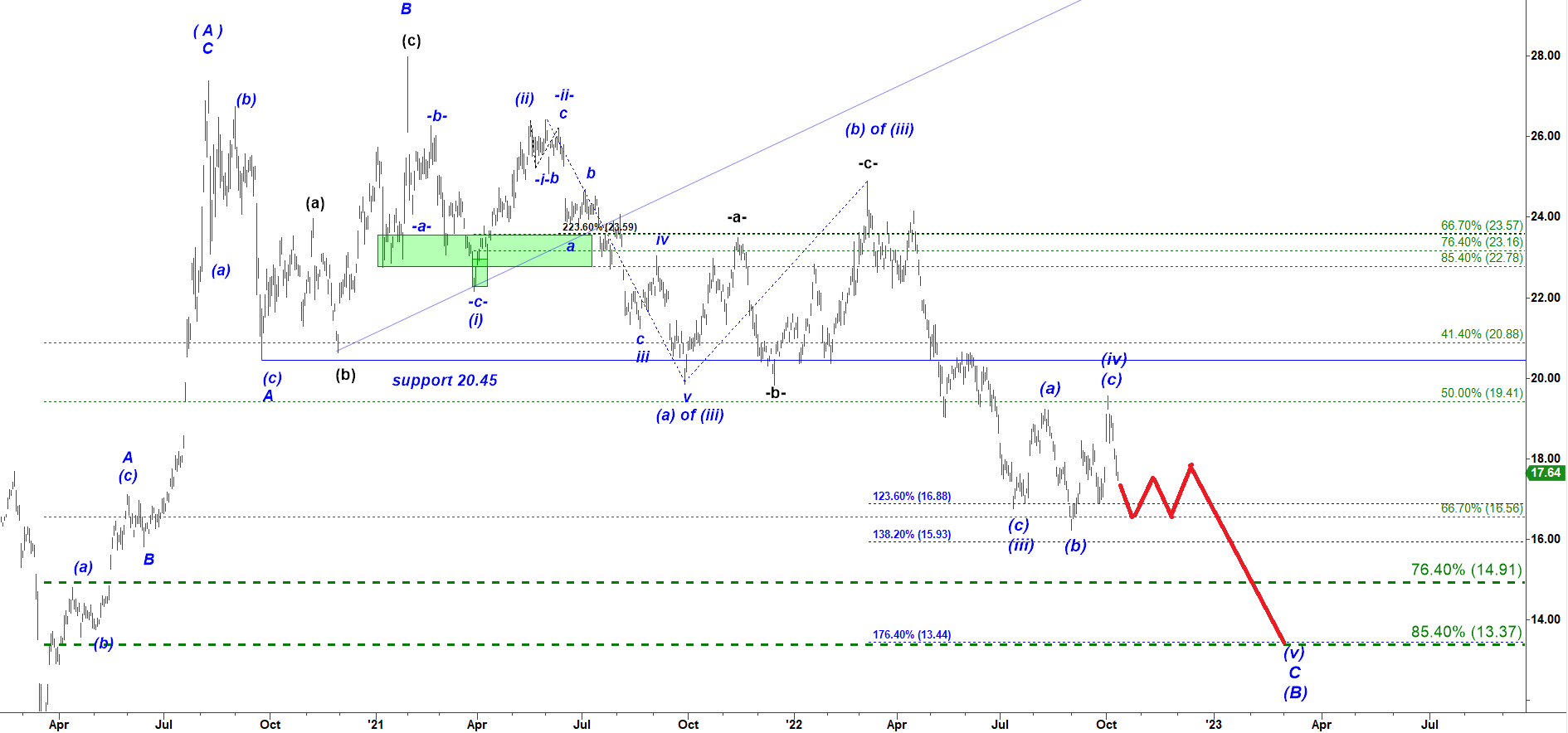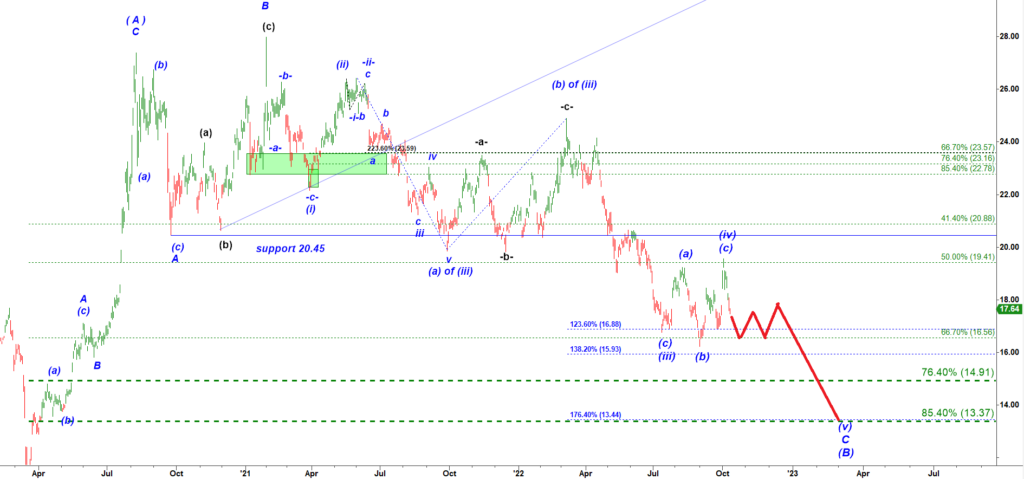 During July – October 2022 silver produced a flat consolidation in a corrective wave (iv) up and now looks starting another leg down in wave ( v ) down.
Normally wave (v) down has a clean (a) down, (b) up, (c) down subdivision and always makes a new lower low under the low made by the previous move down in wave ( iii ) down.
We always expect subwave (a) of wave ( v ) down to test the previously made low before bouncing in subwave (b) up.