ES-mini made a new low of the 2022 year and it starts looking very oversold. Let's discuss two main macro scenarios that argue for an upcoming bullish bounce.
The first scenario is the Santa's rally.
The Very Bullish scenario counts the decline off the mid Aug top as a subwave B down of wave (B) up:
According to that count we can get a large corrective ( a) up, (b) down, (c) up structure pushing price back up to 4,200. That move may take a couple of months and top somewhere close to the year end.
Now let's discuss the scenario unanimously adopted by market participants. We can call it the VERY BEARISH one.
Under the Very Bearish scenario ES is building a bottom of the first leg down, subwave (a) of wave (iii) .
Upon its completion we should get an a-b-c up pullback in subwave (b) up of wave ( iii ) down.
Under that Very Bearish count such a pullback should be followed by a devastating decline in subwave (c) of wave ( iii ) down targeting 3,100 – 2,900: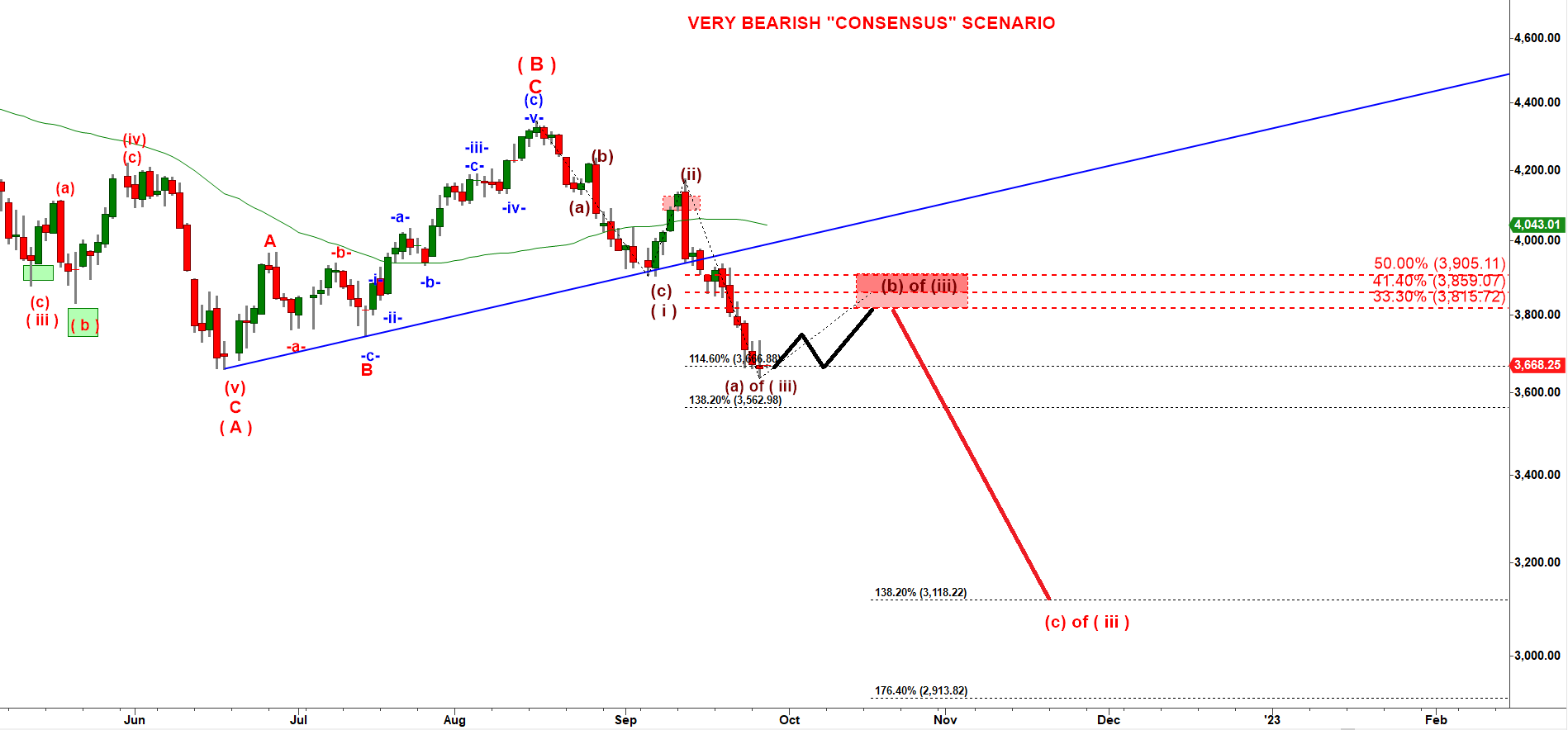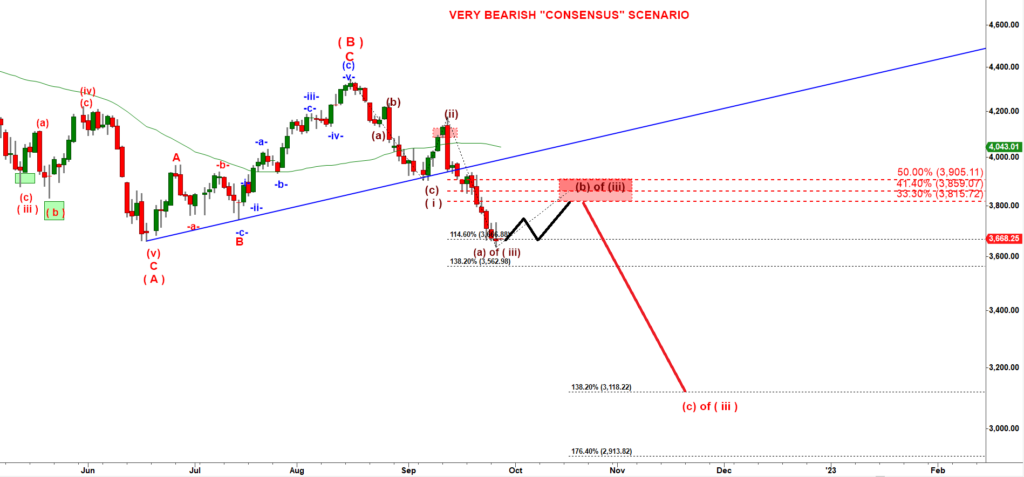 Do not be in a hurry to conclude that those two scenarios contradict each other and therefore the analysis is useless. Despite the fact that we have two very different scenarios there is one yet a very important point.
The good point is that both scenarios argue for an upcoming bullish reversal.
Even if we get a corrective -a-b-c- up structure in subwave (b) up under the Very Bearish scenario that would be a decent trading opportunity.