$ES #ES-mini #trading setup
On October 27 I noted that ES-mini hit an important support 4,160: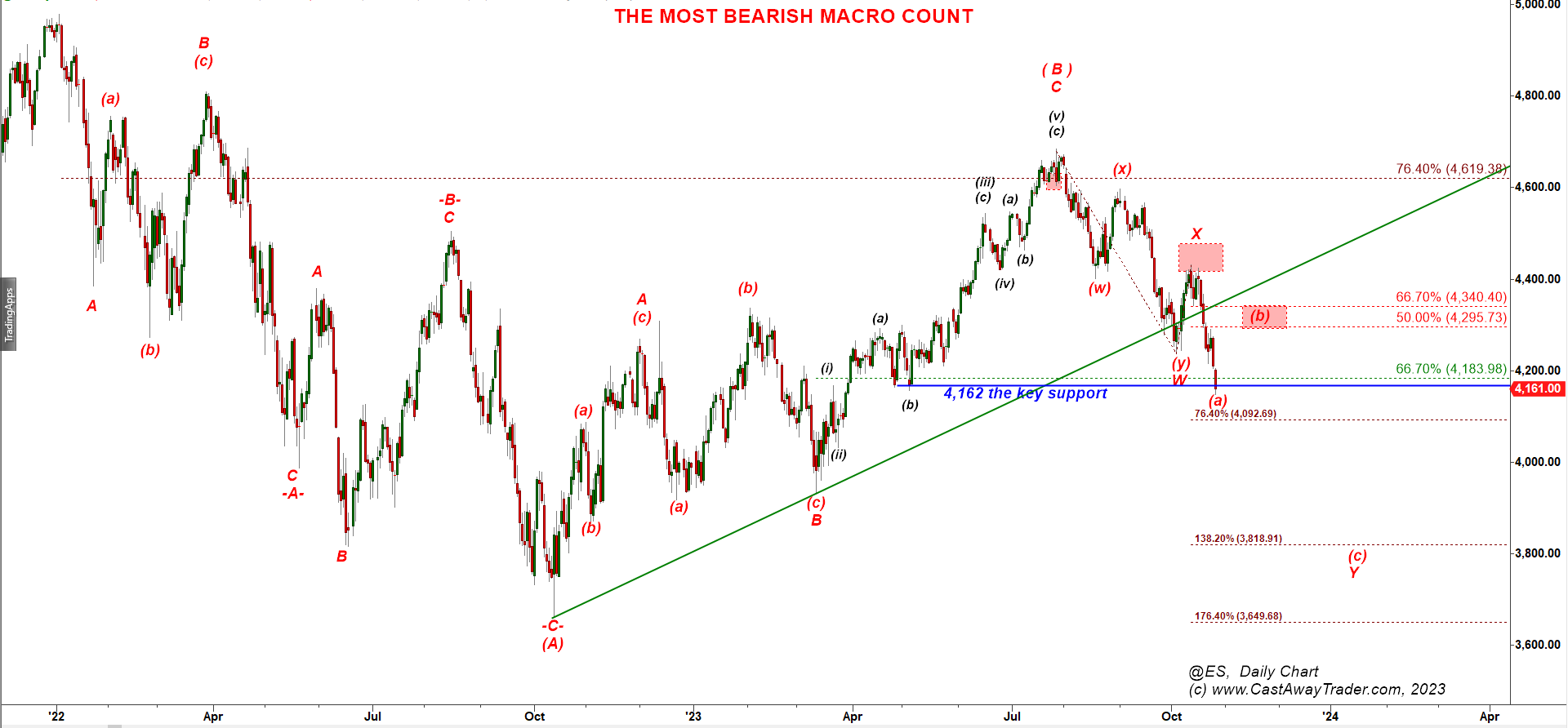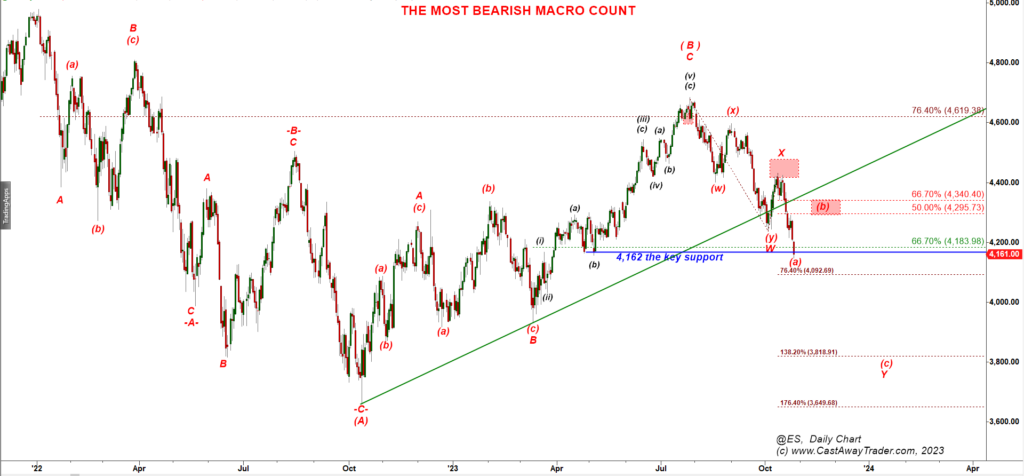 This is what I wrote back then:
"Today bulls managed to violate the key support. They broke the neck of the rally and confirmed there would be no higher highs over the Jan'22 highs at least for months to come. The paradox of the market though, is that break of any important support almost always triggers a corrective reaction. Bulls normally step in and produce a strong bounce trying to save the face and pretend like nothing serious actually happened. And that corrective bounce should be followed by a strong leg down."
This is how that Daily chart looks like this morning: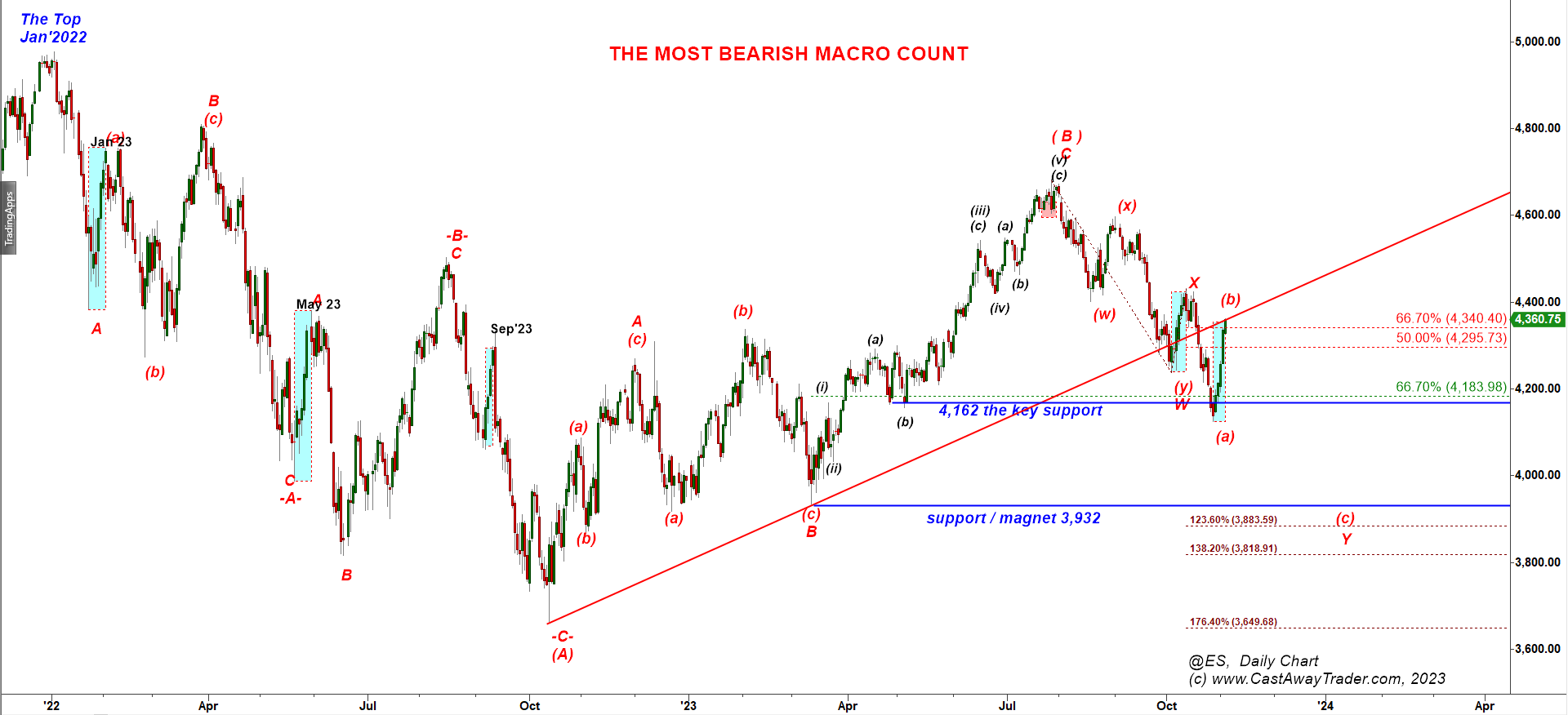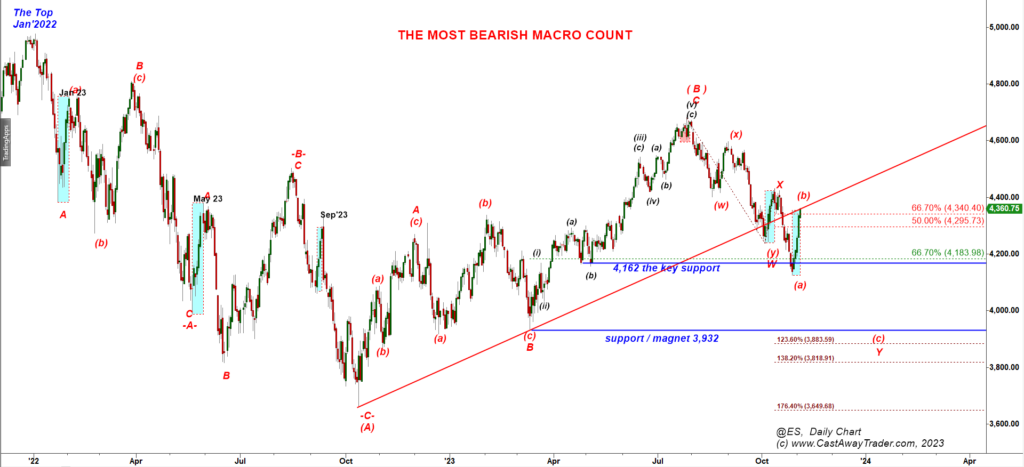 This strong move up lacks structure and exhausts bulls. But as you can see, this rally has not made a higher high yet. That rally has not pushed ES over the Red Trend line, the broken support-turned-resistance.
We had a similar zombie rallies in Jan'22, May'22, Sep'22 and most recently in Oct'23: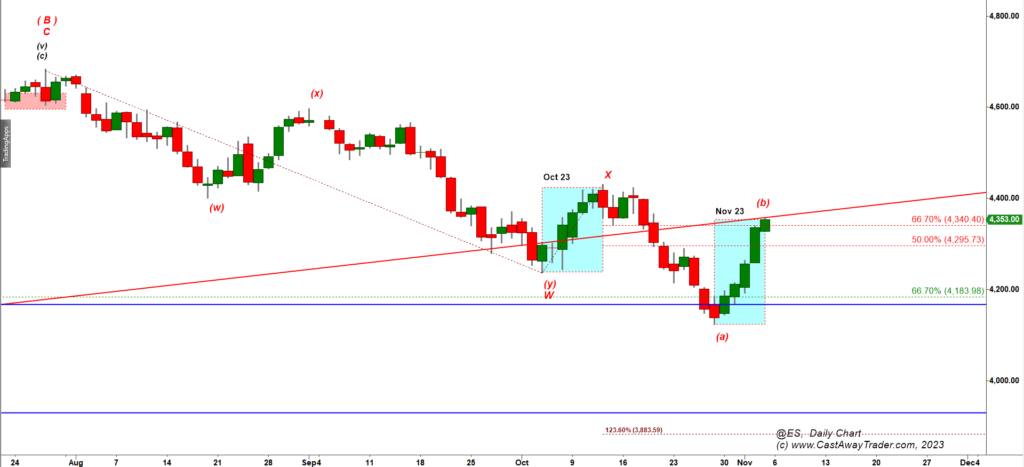 In October ES made five consecutive higher highs making ES extremely overbought on Daily.
This morning ES makes the fifth consecutive higher high making it extremely overbought on Daily.
And yet, we keep seeing lower lows and lower highs on daily.
This is why we do not have reasons to proclaim the trend changed.