$ES #ES #trading setup #Elliott Wave
,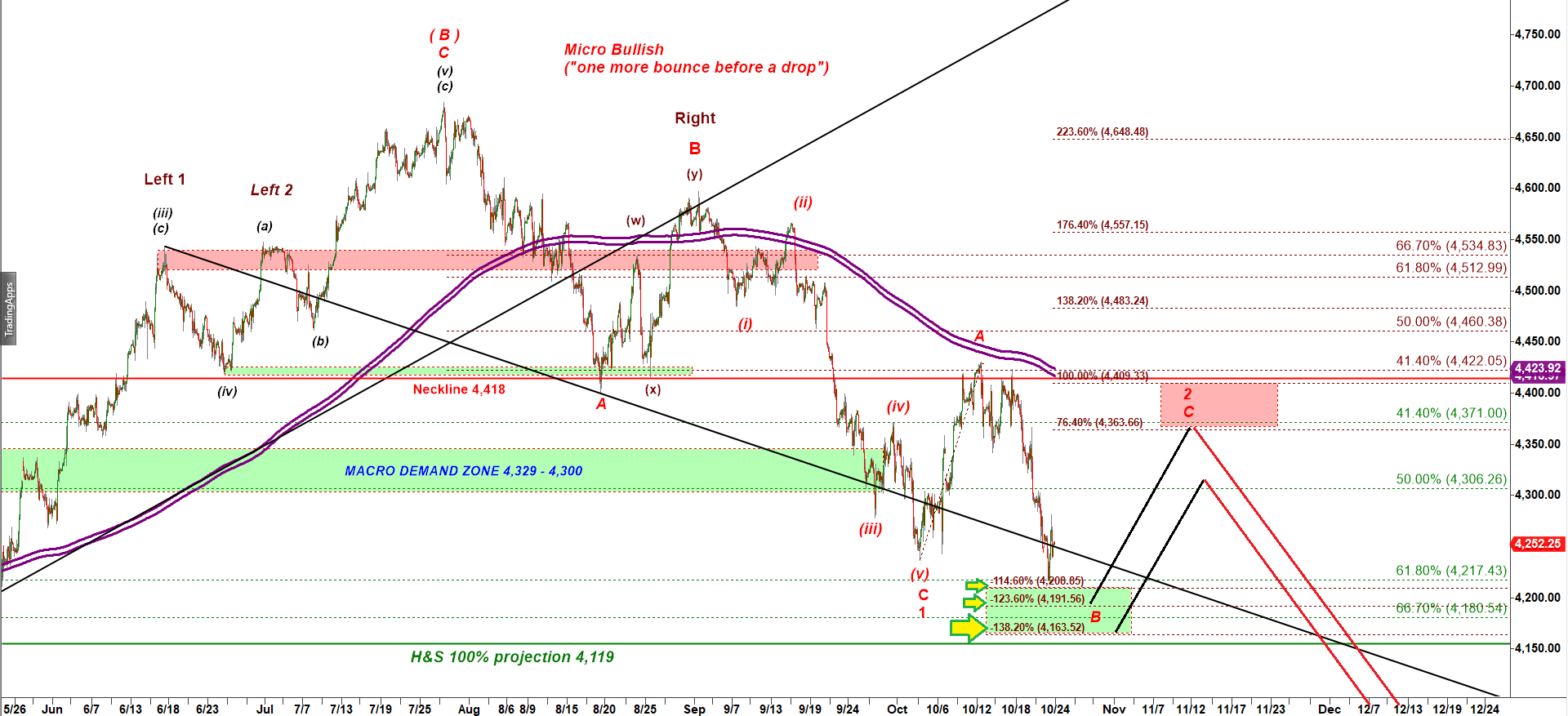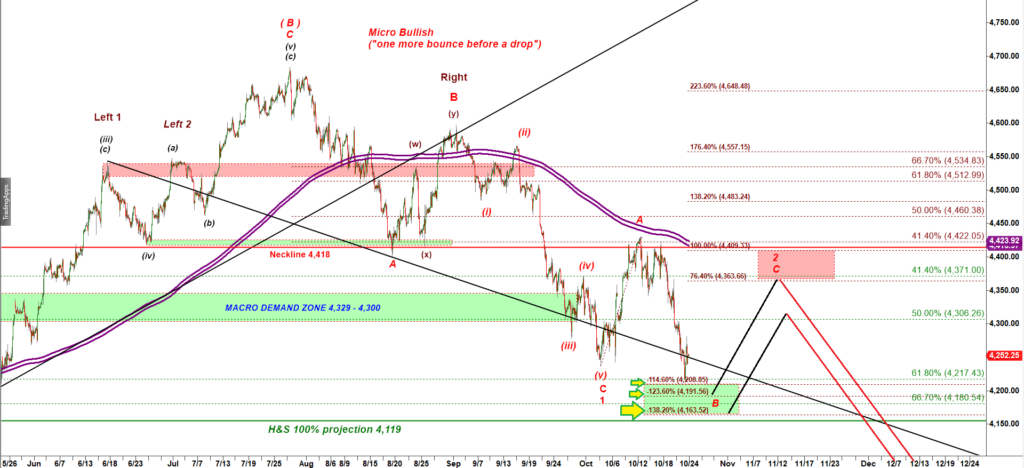 I think bulls will get an opportunity for one more corrective rally in a subwave C of wave 2 up before a strong decline will start.
There are three potential support levels:
(i) 4,208.75. ES-mini has almost tagged that first upper level and produced a nice bounce today;
(ii) 4,191.50 is the next support.
(iii) 4,163.50 is the strongest and the lowest support.
I expect a rally to start from one of those three levels.
If bulls allow bears to test the lowest level of support at 4,163 the next move up should top at 4,311.
If ES-mini made a bottom today then the next move up should top at 4,363.
I need to note that ES-mini stopped right at an important Gann's level of support 4,235: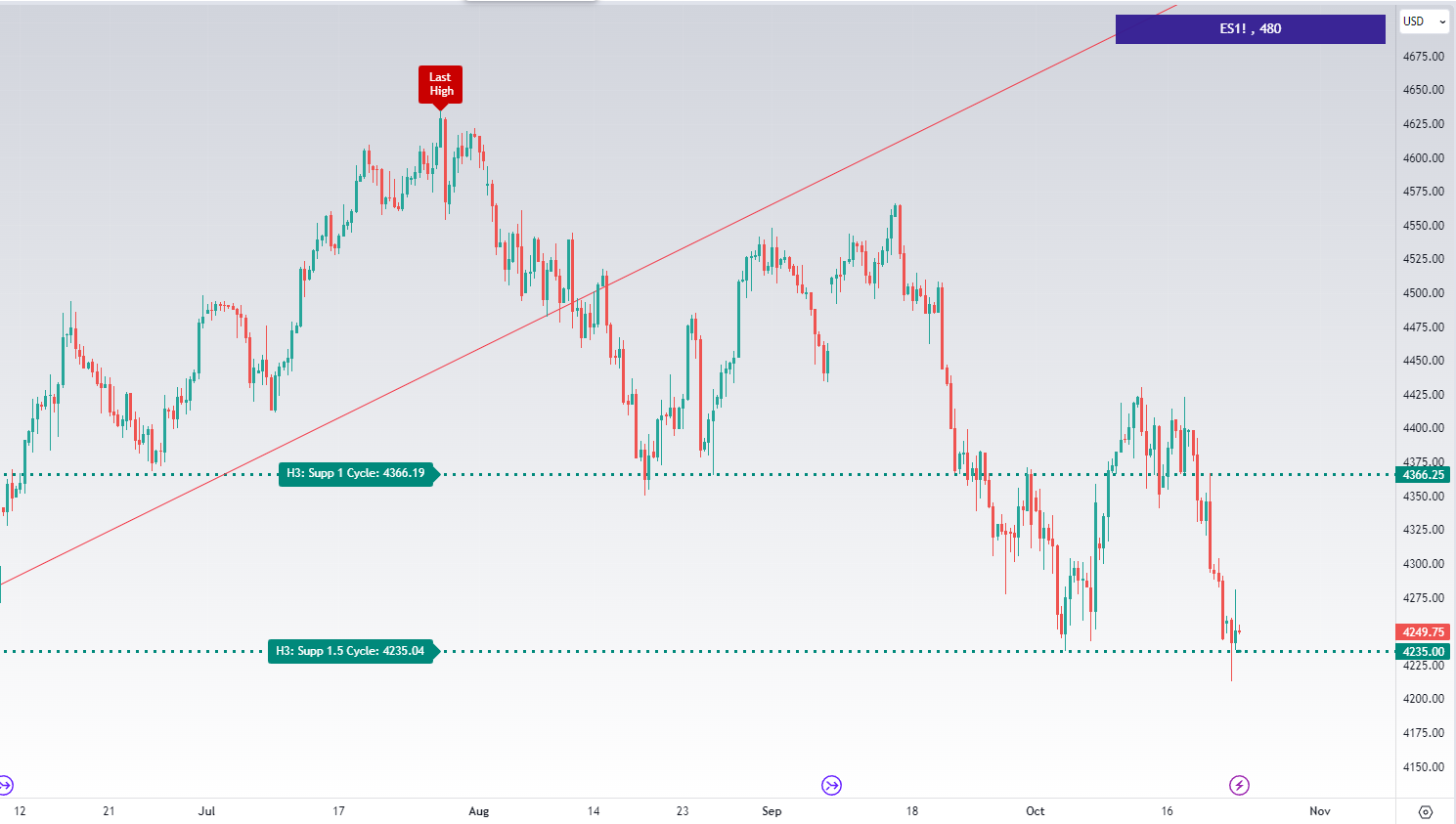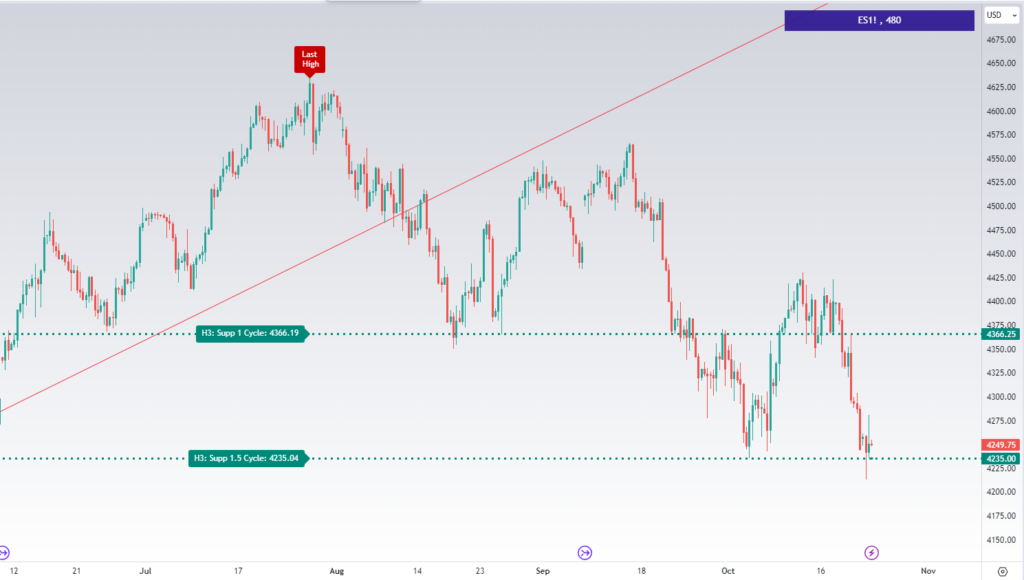 Note how the previous level of support at 4,366 stopped decline in mid August.
You can read about Gann's levels of support and resistance in my blog post: