$ES #ES-mini #trading setup #Elliott Wave
Last week ES-mini futures hit the first green support area: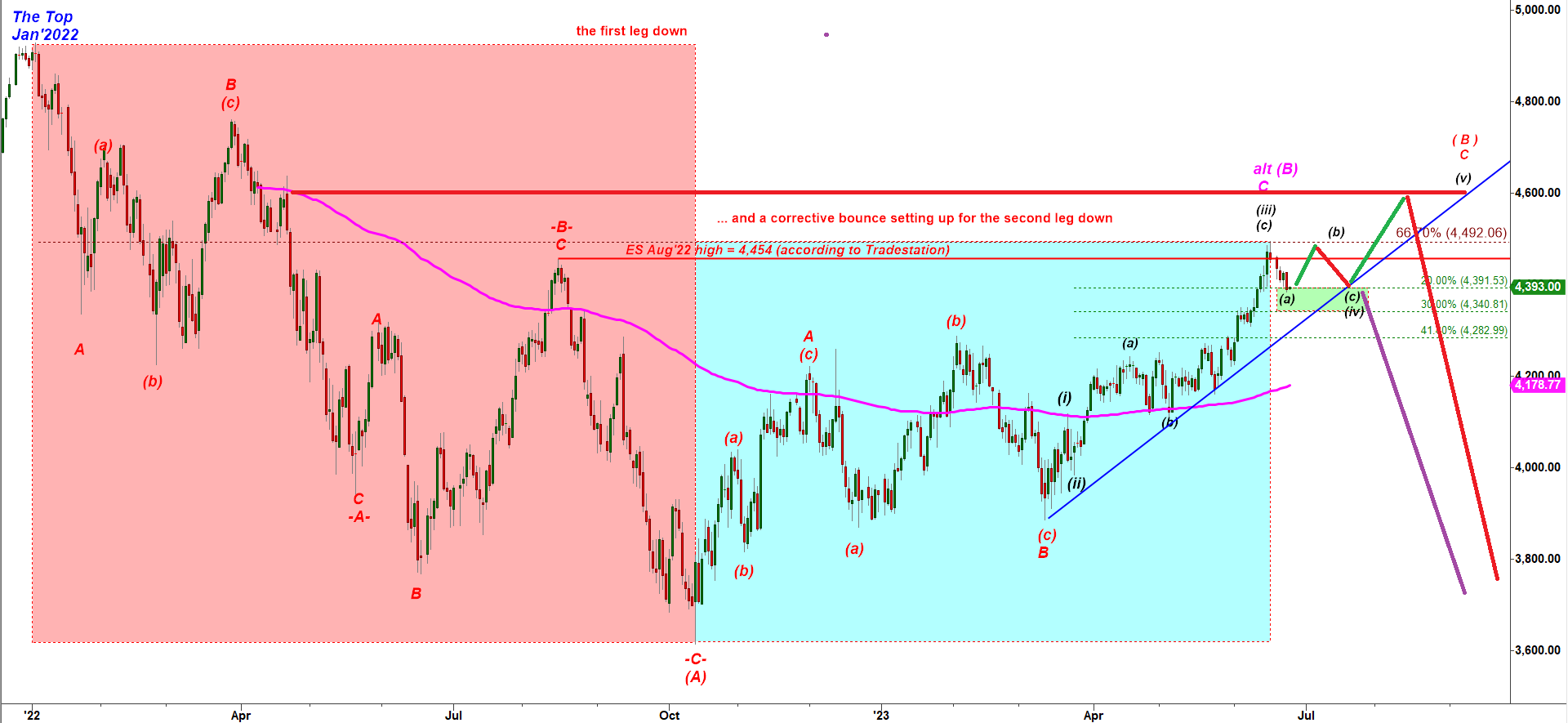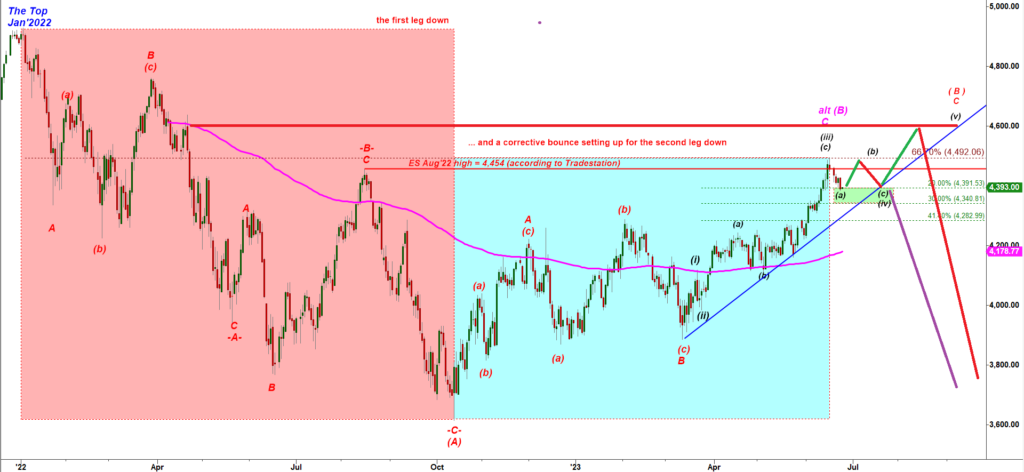 I think chances are we will get a bounce off that green box. Bulls can push back up to recent highs.
To play my favorite bearish "scoop" setup, bulls are allowed to push ES-mini all the way up to 4,460 to test a flatlined daily Hull Moving Average. Then I would expect ES to get rejected and sold off back down to 4,400 – 4,380. And this is when will be the moment of truth as shown on the daily chart above.
Either bulls step in, stop decline in a subwave (c) of wave (iv) down and we start another rally in a wave ( v ) up targeting the top made on April 19-21, 2022.
Or, bulls fail to stop the decline in the second leg down, price drops under the blue upward sloped price shown on the daily chart above and we get into a breakdown scenario.
This is how the bullish scenario mentioned above may look like: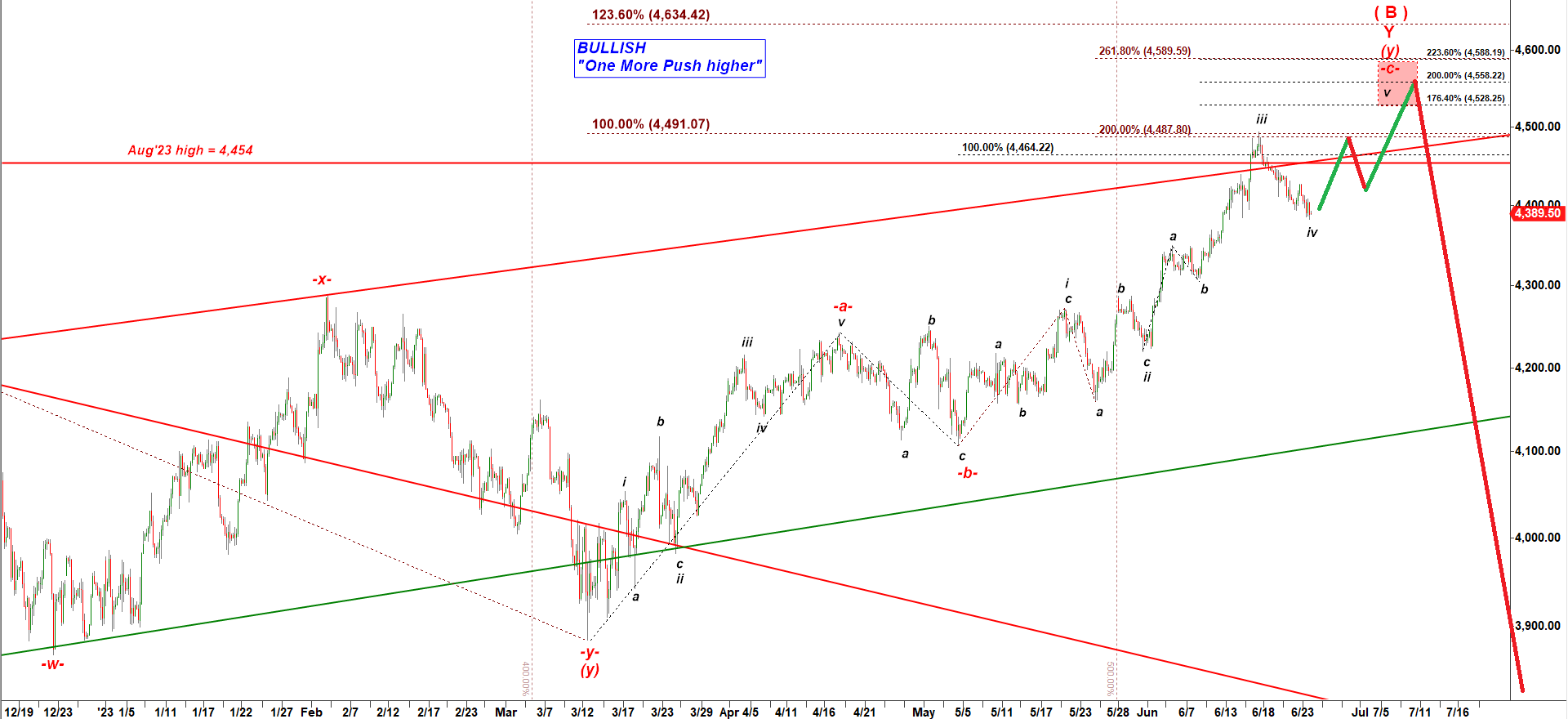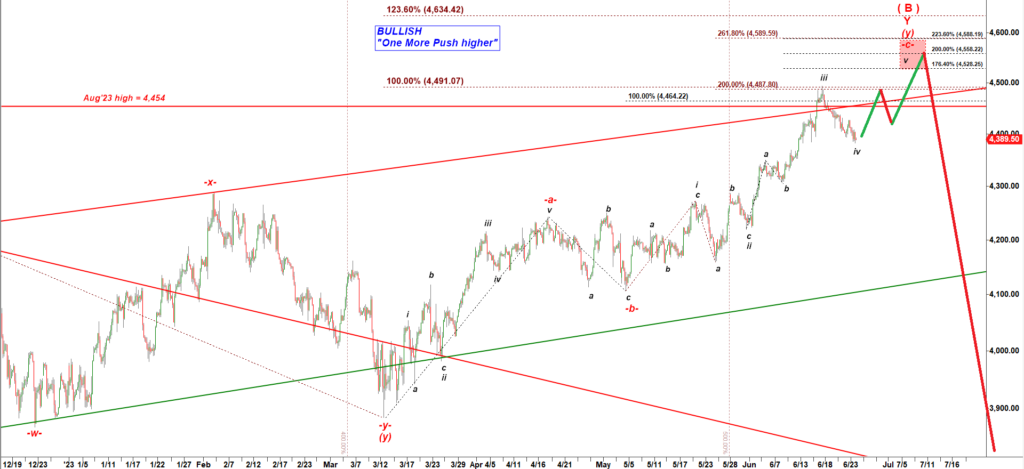 And this is how the bearish "the top-is-in" scenario looks like: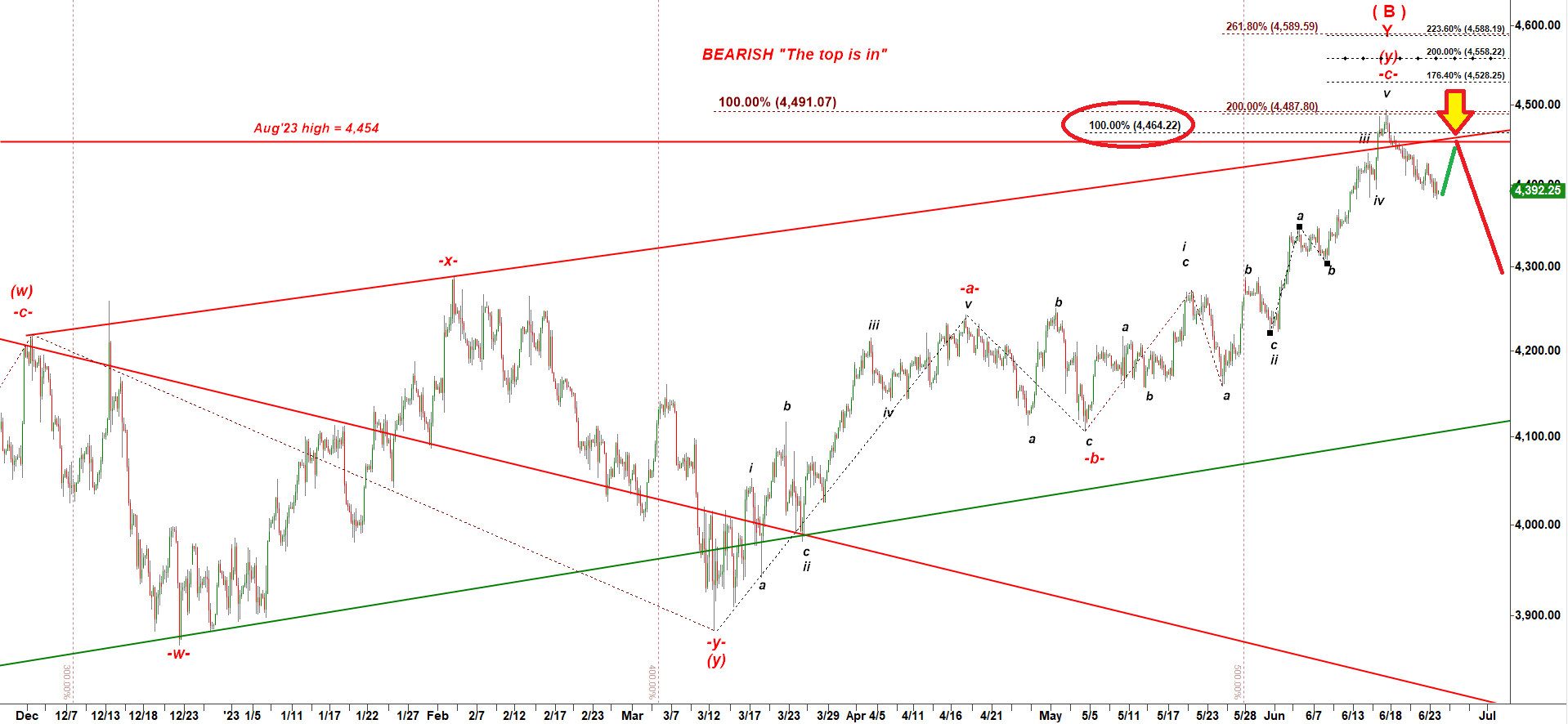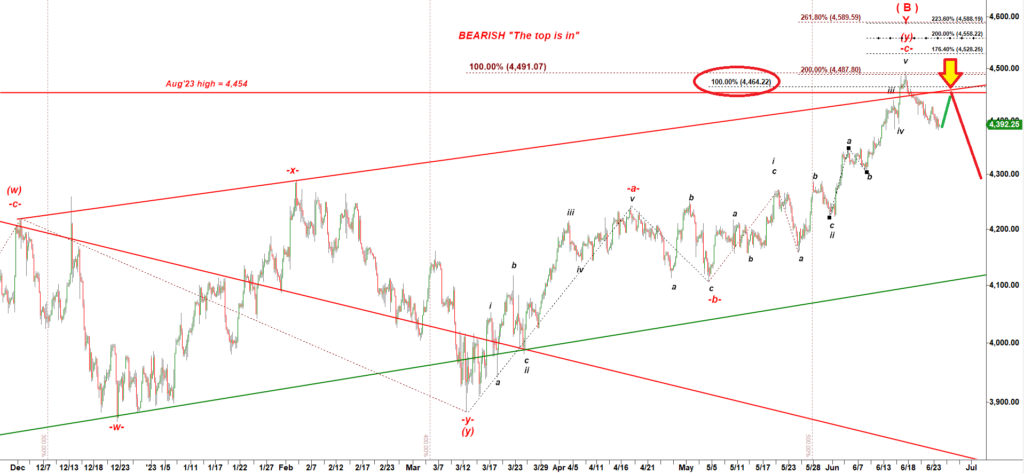 Even if the major top was made in the middle of June 2023, to start an accelerated part of a new leg down bears will need to see a failed attempt of bulls to start a new leg up ending up with a lower high followed by a brutal bearish reversal.
The rule of thumb says that an accelerated part of the decline starts from the third consecutive lower high. The logic behind that pattern is that to get a strong decline we need significant number of traders who got to believe that the major top was made. The only way to convince sufficient number of traders about a bearish reversal is to show them that the price started to make a new sequence of lower lows and lower highs.