$ES #ES-mini #trading setup #Elliott Wave
Yesterday before close I posted a micro setup for an immediate rally targeting 4,320. Bulls hesitated and bears tried to break under support 4,275 this morning. That attempt failed and bulls started to push higher again.
As long as bulls hold ES over 4,275 we can consider that whipsaw as a micro -a- up -b- down long setup or a micro -i- up, -ii- down long setup setting up for another push higher in a subwave -c- up or a micro wave iii up targeting 4,326.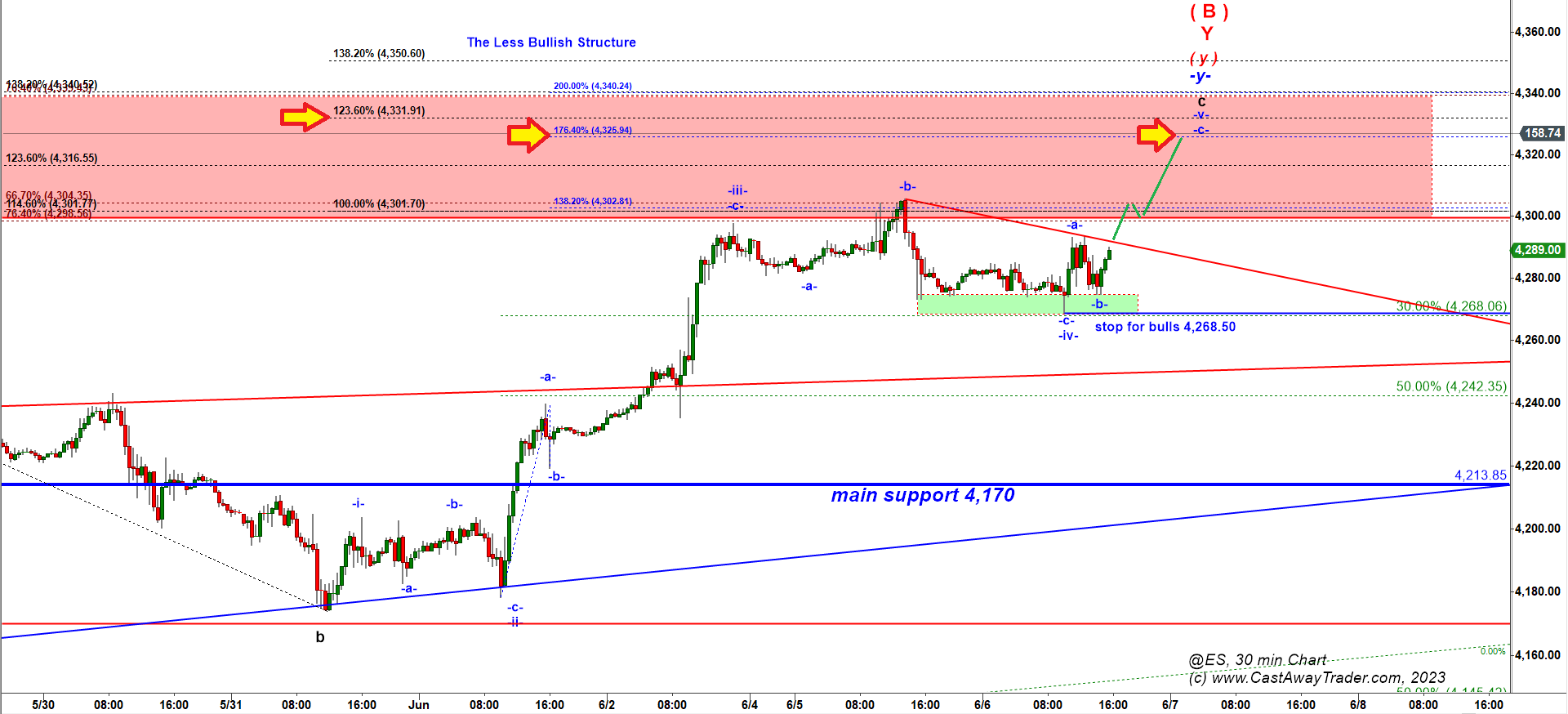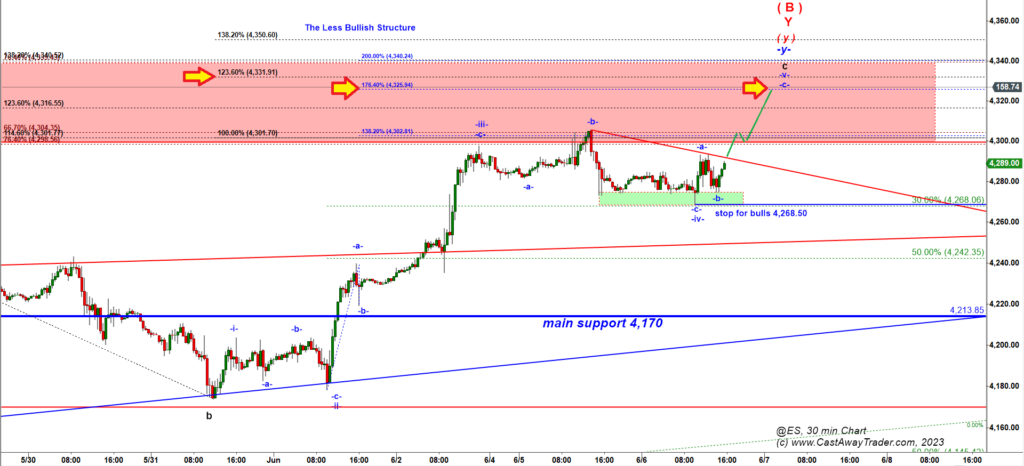 To trigger that bullish setup bulls have to break over a micro resistance 4,293.
If, conversely, bears manage to violate support 4,275 once again that would most likely be followed by a decline down to 4,250sh.