#trading setup #bearish reversal #one more push higher #micro update
In the Weekend update I reaffirmed my bearish expectations for ES-mini.
But on a micro scale bulls have not tested the Red Target box yet.
During the shortened trading session last Friday ES-mini topped at 4,049.25, inches under the Red Target box For ideal completion of that topping count we really need that push over 4,050 because wave -v- should make a higher high over the top of wave -iii- up.
Therrfore there is a potential for one more rally in subwave -c- of wave -v- up to tag the Red Target box: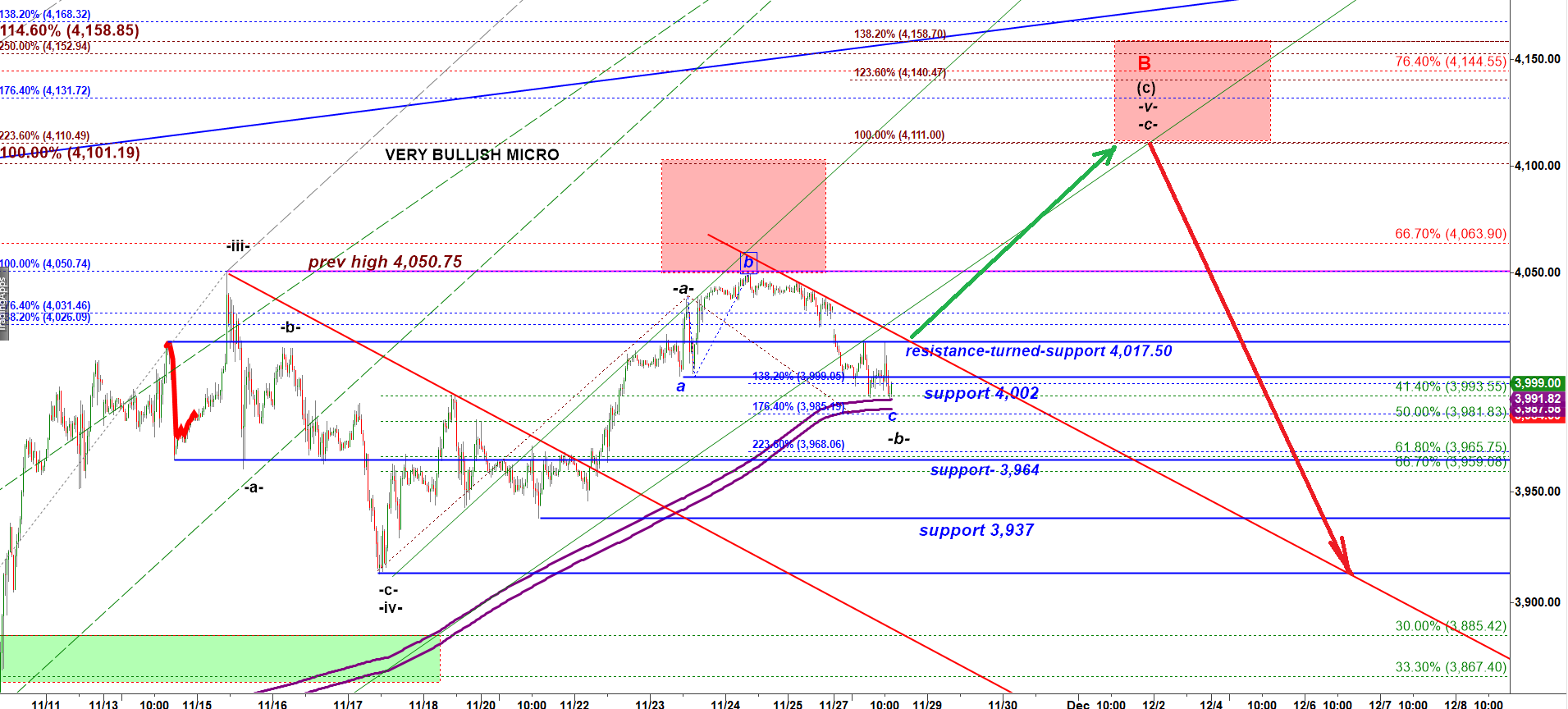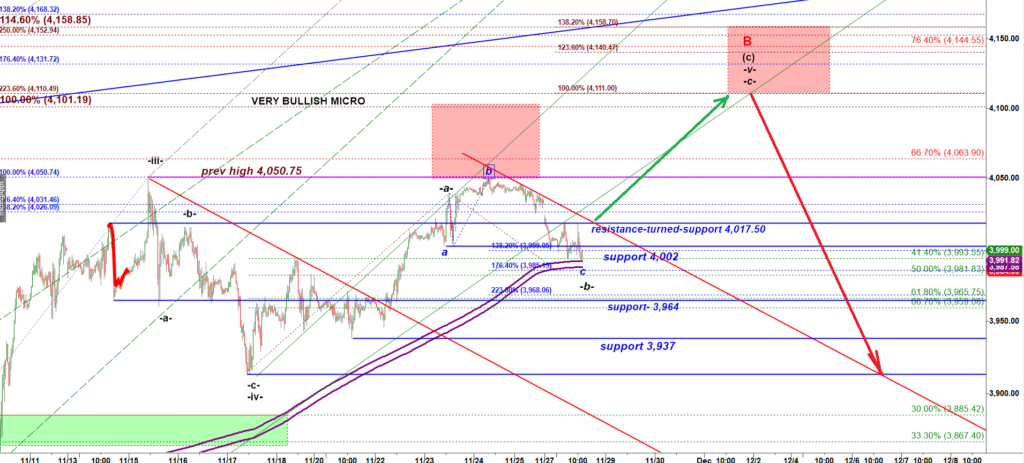 To invalidate that "one more rally potential" bulls have to push lower to break under 3,937. Then we would get a corrective rally back up to 4,000.