We can count decline off the top made in Nov'21 as a huge (W)-(X)-(Y) Double Three structure:
The first leg down in wave (W) was structured as W-X-Y:
The Wave (W) down bottomed in mid May 2022.
The wave (X) up has A up, B down, C up Expanded Flat structure:
Note that subwave B down made a lower low under the starting point of subwave A up and the final thrust in subwave C up made a higher high in comparison to the top of subwave A up.
Those are hallmarks of a very tricky Expanded Flat structure.
According to the fractal, off the top of wave (X) up made in mid August we can get a complex decline shaped as another Double Three:
I expect that bounce to retrace 41.4% – 50% of the decline off the mid August high.
Most likely the move up will be shaped as either (a)-(b)-(c) up or a complex (w)-(x)-(y).
I count the rally we got on Monday as a micro wave i up of wave ( c ) of B up. We need to get a pullback in a micro wave ii down making a higher low to consider going long to ride a rally in a micro wave iii up targeting 1,774.
Below you can see similar corrective fractals that played out earlier this year: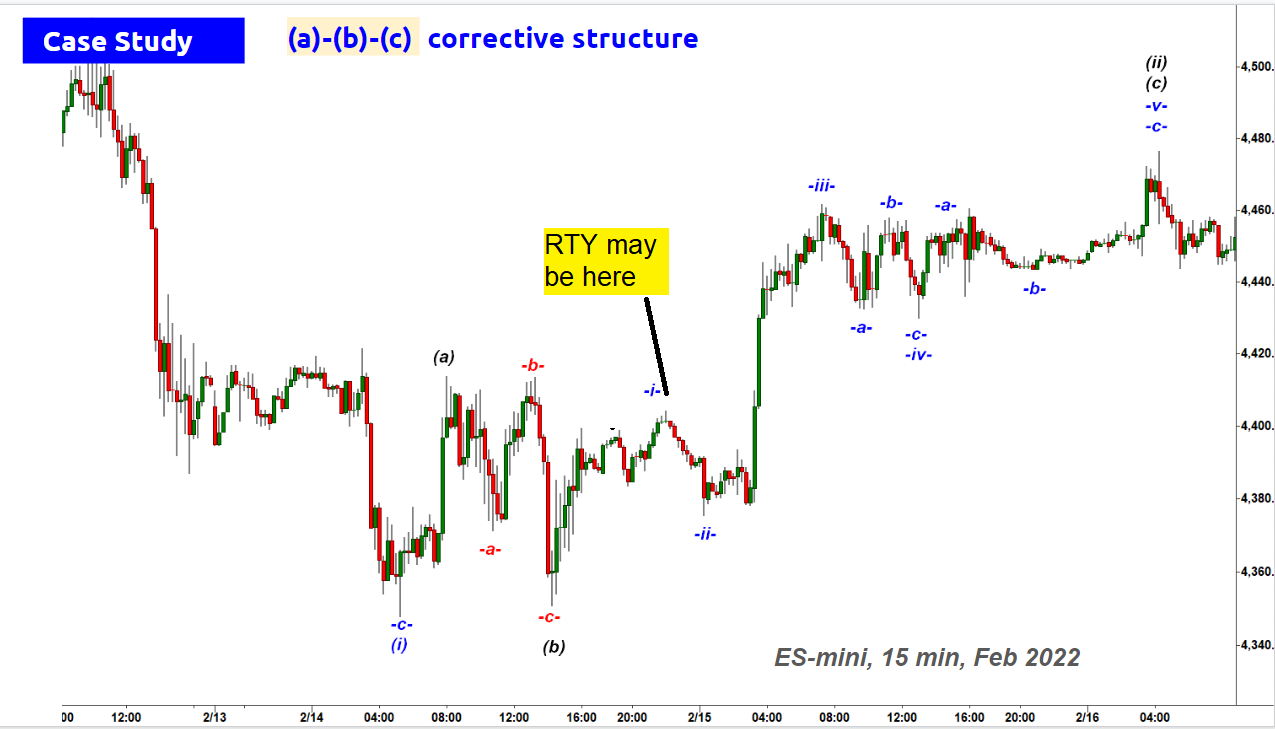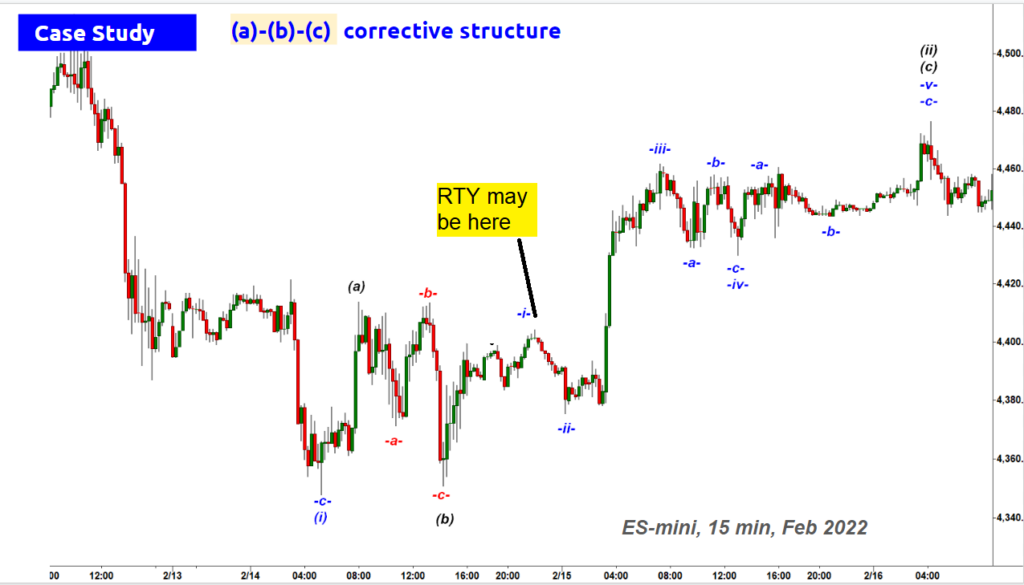 As any five wave up rally this wave (c) up has to start from a micro i up, ii down setup.
In July 2022 a micro wave ii down was a really small and quick pullback (see below):